Visual Arts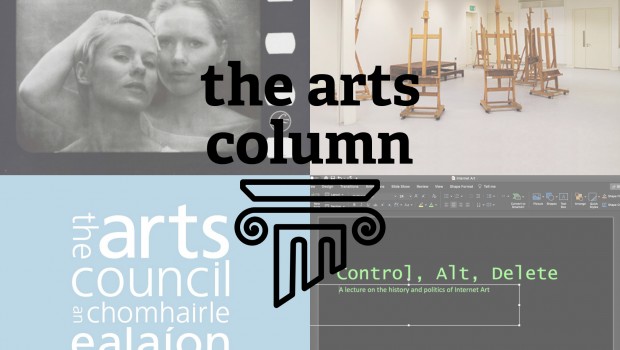 Published on July 22nd, 2020 | by Aidan Kelly Murphy
0
the arts column: July 22nd
In this week's edition of the arts column we focus on more digital offerings as galleries continue to balance offline and online in their programmes. We've details on an arts festival and exhbition, online artists talks, a host of studio spaces for 2021 and funding deadlines.
Keep safe and support the arts x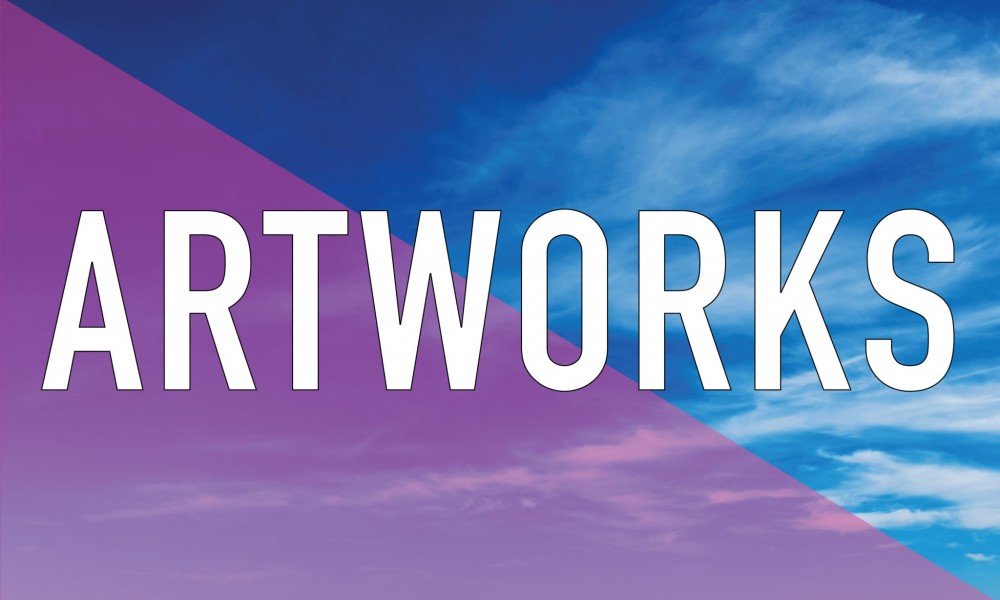 Arts Festival | VISUAL Carlow
This week sees the reopening of VISUAL Carlow, which coincides with the 4th 'slice' of this year's Carlow Arts Festival. This year's arts festival is broken into 'slices' ranging from a virtual reality cinema to live performances and, for this iteration, an exhibition. Titled ARTWORKS 2020 – The Sky is Blue, the show saw an open call inviting artists to respond to the theme of the climate and the natural environment, taking particular inspiration from John Tyndall, the Carlow Scientist who discovered why the sky is blue. The exhibition will present work from a broad range of artists making use of a diverse set of mediums, including film, photography and sculpture, and there will also be two awards presented for outstanding work: one for any medium, The Artworks Award, and another for recent graduates, The Éigse Prize.
The exhibition runs until October this year, and there will be an online tour will be available via the gallery and festival's website. You can find further details, including a list of all participating artists, via VISUAL Carlow's site here; with more details on the festival and future slices available here.

Studios & Residencies | RHA Gallery, Dublin & Kilkenny
The RHA Gallery have announced that four one-year studios spaces are available and are welcoming applications. Two of the studios are located within the gallery itself on its third floor. The spaces are €200 per month (which includes all heating and utility costs) and come equipped with a sink and storage units, with a common room and kitchen facilities available. The studios, which measure 4.7m x 4.9m, have 24-hour secure access, with one being available from November 2020 through to November 2021, and the other from February 2021 through to February 2022.
The other two studios spaces are located offsite, with one being in Wilton Park Studios in Dublin 2 from January 2021 through to January 2022. This is the third year of the collaboration between the gallery and IPUT, which will see three spaces offered to artists. These spaces come rent-free with the costs, including heating and utilities, being covered.
The final studio is The Tony O'Malley Residency, which is administered by the RHA and is open to artists who primarily deal in the medium of paint. This residency is located in Callan, Co. Kilkenny with the successful artist having exclusive use of both a house and a studio – please note there is a nominal cost of €300 per month plus utilities.
The deadline for all application is 4th October 2020 at 5 pm, and you can find out full details, including application forms, online here.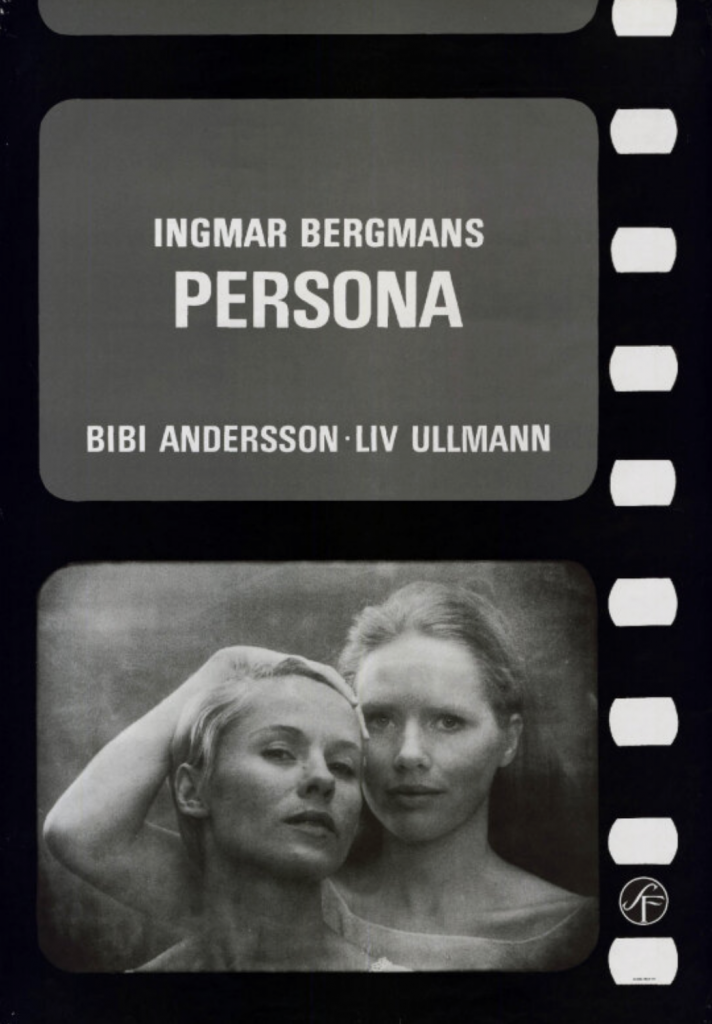 Artist Talk Douglas Hyde Gallery, Dublin (online)
This coming Thursday sees iteration of the Douglas Hyde's Gallery's monthly artist talk series The Artist's Eye: Conversations. These virtual meetings see artists highlight a film, book or artwork that has influenced their art practice. This month it's Áine McBride, who has chosen Ingmar Bergman 1966 psychological drama Persona. The discussion, via Zoom, will take place on Thursday at 6 pm for 45 minutes and those interested in taking place simply have to have seen Persona ahead of the talk. Places are limited to 30 people which can be booked here, which also includes a link to watching the film online.
Image: Persona, Swedish Poster, 1966. © AB Svensk Filmindustri

Artist Talk | Pallas Projects + Studios, Dublin (online)
This coming Thursday sees Pallas Projects + Studios host an online artist talk by Frank Wasser. Titled Control, Alt, Delete —A lecture on the history and politics of Internet Art, it will see Wasser discuss the recent trend of online viewing rooms in the context of the wider topic of Internet Art. This fascinating discussion will take place from 4 pm to 5 pm and tickets can be booked via Eventbrite here.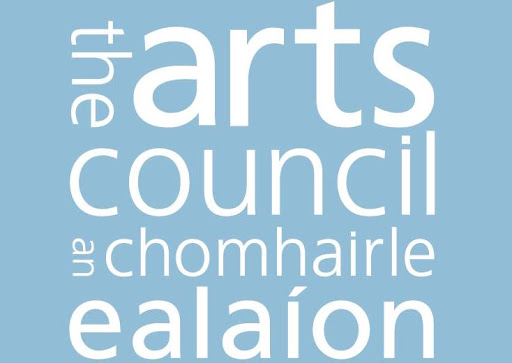 Funding | The Arts Council of Ireland // Arts Council of Northern Ireland
The last days of July see applications close for funding both sides of the border with the Arts Council of Northern Ireland advising of July 24th as the cut-off point for their Support for the Individual Artist Programme. SIAP sees an award of £3,000 and is open to artists who "have made a contribution to artistic activities in Northern Ireland for a minimum period of one year within the last five years". Those interested have until 4 pm on Thursday to submit their application – with full details and forms available here.
The Arts Council of Ireland have advised of a closing date of July 30th at 5:30 pm for their Arts Council Visual Arts Bursary Award for Artists and Curators. As the name suggests this is open to artists and curators alike, with an award of up to €20,000. You can read the guidelines for the application online here, with the application itself available here.
***
If you have an event, talk, exhibition, or would like to recommend one please get in touch via aidan[at]thethinair.net