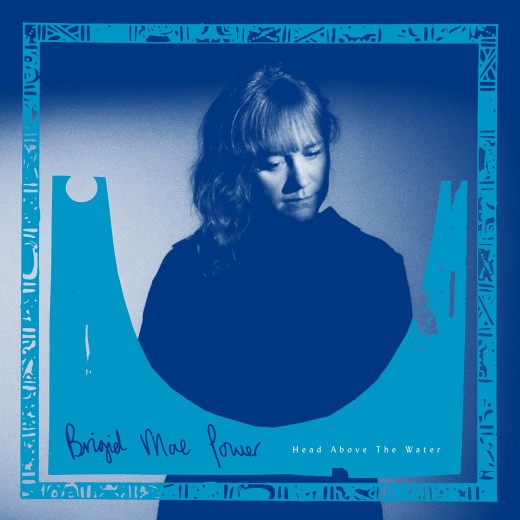 Some artists seem to arrive fully formed with a perfect debut that captures the public's attention, only for their profile to ebb away as future work fails to match an early promise. Others make a slow ascent, each record building on the one before while more ears prick up each time. Brigid Mae Power falls into the latter category. After self releasing some home recordings in the earlier part of the decade, the Galway native made her debut proper with her self-titled 2016 album on cult US folk label Tompkins Square to a positive reception. Her 2018 follow up, The Two Worlds, saw her name spread farther and wider, its lyrical defiance casting it as a fitting soundtrack to the Me Too era, particularly in light of Power speaking candidly about her own experience of an abusive relationship in New York several years earlier. 
Now that increased attention has landed her a spot on acclaimed London indie label Fire Records, home of the likes of Jane Weaver and Vanishing Twin, for her superb third album Head Above the Water. Having recorded her debut in Oregon, and the follow up in County Down, this time round she decamped to Scotland to record with acclaimed songwriter Alasdair Roberts, regular collaborator and husband Peter Broderick, and other guests including Ye Vagabonds' multi-instrumentalist Brían MacGlionn and regular Arab Strap collaborator Stevie Jones.
Lyrically, The Two Worlds' assertion remains, such as on 'Wearing Red That Eve' where Power recalls confronting a group of men in New York who were shouting profanities at her ("My strength that came next even frightened me"). However, much of this album deals with family life. 'Wedding of a Friend' is a heartfelt ode to her son, while 'On a City Night' ruminates on the decision between country and city living, possibly inspired by her family's relocation to London in 2019. 
Like much of her work, the record is something of a slow burner, but it doesn't take long for the album's staying power to reveal itself. Much of The Two Worlds saw Power seated alone at the piano, her minimal playing style and long reverberating notes conjuring up something of a dreamlike haze. Here though, Power and her collaborators conjure up expansive arrangements that turn your eye to the rolling hills outside the window rather than the quiet room within. Organ, fiddle, bouzouki and country-tinged pedal steel guitars make regular appearances, while jazzy woodwind colours the powerful 'I Was Named After You', calling to mind the arrangements of a latter day Bill Callahan album.
The drones of that track, along with the similarly dramatic 'You Have a Quiet Power', also call to mind the recent work of Lankum in their blending of the traditional and the contemporary. Power's interest in traditional folk is plain to see, particularly in her and MacGlionn's stirring duet on 'The Blacksmith' – an old English folk song famously performed by Planxty amongst others. Equally, '70s songwriters like Judee Sill and contemporaries like James Yorkston also feel like musical touchpoints here, while flashes of other genres from country to psychedelia loom over large parts of the record.
Significantly, Power's songwriting feels increasingly confident, which has bred a greater consistency across the record than previous work, and combined with the power of the arrangements and her always stunning vocal,  Head Above the Water becomes her strongest collection to date. With the move to a bigger label, Power's reputation should continue its deserved ascent. Cathal McBride