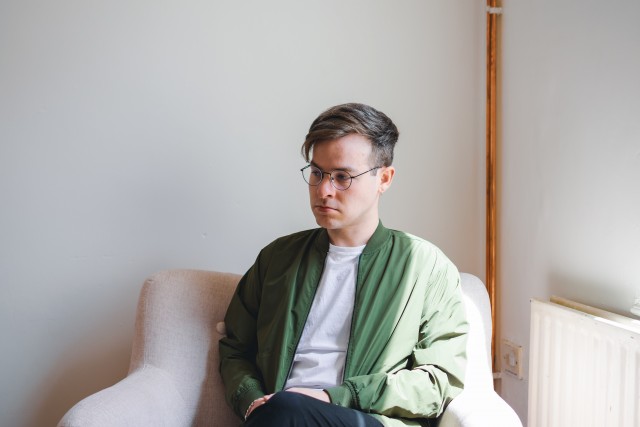 Ahead of the release of his debut solo EP, Life Variations this Friday, producer/songwriter/vocalist – and bandleader with Robocobra Quartet – Chris Ryan, AKA SORBET has lifted the cloche on the video for opening track 'Birth (My First Day)', which conjures the all-too-real sensation of impostor syndrome.
Directed by Dominic Curran with AR motion graphics by Fabiano Benetton, the piece is a magic-realism expression of the singular, otherworldly feeling of the writing alone through his period of home-studio isolation. The seed of Life Variations grew from meditations upon two piano chords to which Ryan was repeatedly and profoundly drawn. Each of its three tracks takes this notion and explores cyclical threads and progression through key stages of life, identity, sexuality, gender and friendship.
As he tells us: "The repeated musical idea of a single note jumping octaves that begins the song and exists throughout the whole EP is a musical version of a 'memento mori' – a symbolic reminder of the inevitability of death. In this song it reflects life as something beautiful for the very reason that it is so fleeting."
Blending acoustic and synthesised textures – and featuring a guest vocal from Arborist – SORBET takes detours largely unexplored in Ryan's other projects. Life Variations casts a wide net across contemporary classical, experimental pop & electronic, managing to distil these disparate elements into a beautiful, deeply personal work from one of Belfast's genuine auteurs. The EP comes out on Bureau B this Friday, September 18th on 12″ vinyl and digital.