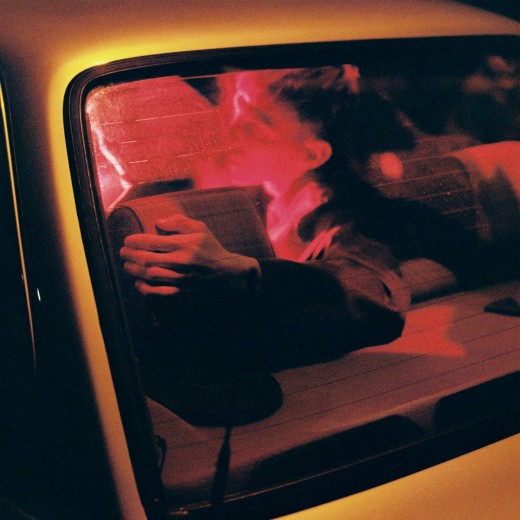 Pillow Queen's anthemic indie-rock has seen them gain incredible momentum as one Ireland's most refreshing musical exports. On their debut album, In Waiting, the Dublin group take the very best aspects of themselves and craft a magnificently poignant collection, exploring the emotional transition from adolescence to adulthood in a repressed society.
With two highly-acclaimed EPs under their belt, along with a Choice Music Prize Nomination for their track 'Gay Girls', the four-piece set a high standard for their debut LP to meet. In Waiting exceeds all expectations, and offers a comprehensive showcase of Pillow Queens' talent for captivating, emotional ballads. Taking place across the landscape of a greyscale Dublin city, emotions pour onto the script of a 42-minute taxi journey towards Donaghmede; through the rush of the city, past the Liffey. Pillow Queens' music sounds like an intimate conversation shared on the journey home from a night out: where secrets and experiences are shared, and quiet insecurities are divulged with tender confidence. 
From 'How Do I Look's candid portrayal of intimacy and mental health ("It's slowly killing me, It's slowly destroying, decaying me…") to the haunting 'Liffey', In Waiting is mature, and handles its subject matter with care and conviction. The latter track, with its acapella prelude that brushes shoulders with the more traditional anatomy of the Irish ballad, shares influences with progressive-trad group Lankum and the eerie harmonies of Saint Sister. 
Catholic imagery is prevalent throughout the album. Powerful openers 'Holy Show' and 'Child of Prague' bring forth the question of guilt and repression caused by the indirect influence of Catholic upbringing. This pace is matched again later on 'Gay Girls'. Fiery wit and religious imagery are the cornerstones of this anthem: one that finds its place in the artistic canon at the heart of a new, evolving Ireland.
Pillow Queens curate this album with a masterful ease, guiding listeners through a series of highs and lows without losing any of their forward-thinking pop-punk momentum. It perfectly isolates the anxieties and fears of growing up, echoing these abstruse concepts into an accent that feels concrete and crucially Irish. Blurring the lines between adolescence and adulthood, Pillow Queens normalise the rolling, emotional uncertainty of that transition with infectious hooks and passionate singalong choruses. 
Once the tone is set and the trust is established, Pillow Queens kick into gear with the roaring veracity of 'Handsome Wife'. Despite being released nearly two years earlier, the track slots neatly into the album's narrative, painting an effervescent portrait of a living breathing city. Where the likes of Fontaines D.C.'s ode to Dublin falls on its characters and colloquialisms, Pillow Queens capture instead the warm, beating pulse of the city that "never skips a beat". Its poetic qualities enrich each verse, crafting a track that is to be felt more than just heard. 
This sense and love of place opens and closes the album, with the triumphant, anthemic 'Donaghmede' ringing out like a final, baring of all. There's a sense of exhaustion towards the end, but also a gratifying relief. Pillow Queens offer us their hearts on their sleeves, giving listeners a rare glimpse into something so intimate and real that you either step away feeling like an intruder or, more likely, completely at home. For those seeking that affirmation or validation, find it in this album. Christine Costello