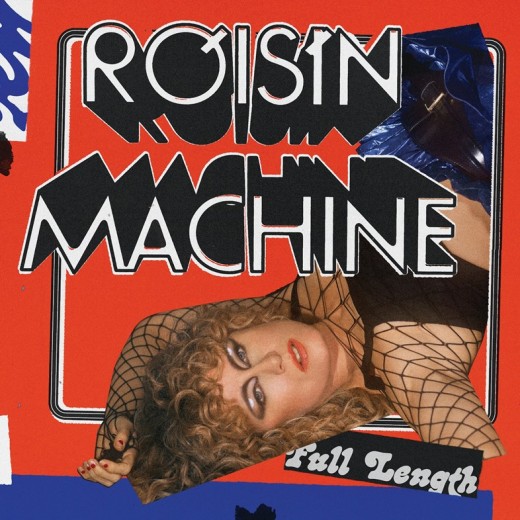 Much of the monotonous conversation surrounding dance albums released during lockdown – be it by Lady Gaga or Disclosure – dwell on not being able to hear it in a club. While it is frustrating to not be able to go out dancing, the music is not made for just one setting. Ultimately, many will spend more time listening to dance music while going about our daily lives than at raves anyway. Róisín Murphy understands better than anyone that, with the right mindset, you can turn anywhere into a makeshift dancefloor. 
Over the past few months, Murphy has shared a series of inventive home performances leading up to the release of her new album, Róisín Machine. The stylish and creative videos have been a perfect primer for the album. The videos find her at home in full disco queen mode, complete with flamboyant outfits and endearingly tacky visual effects. She performs with the same exuberance as she would headlining a festival. 
Róisín Machine is Murphy's fifth solo studio album since her former duo Moloko broke up in 2004, and reminds us that she is a rare example of an ever-evolving artist, unwilling to stay in one stylistic lane. This time around, she has mostly left behind the experimentation of previous releases and focuses instead on making us dance. In stripping back her more leftfield sensibilities, Murphy has delivered her most straightforward, cohesive, and accomplished album to date.
Murphy worked with Sheffield producer Richard Barrett (aka Crooked Man/DJ Parrot), who brings an old-school deep house and disco aesthetic to the album. Barrett's seamless transitions between tracks lend a gives the album a feel more like that of a DJ mix; it flows beautifully throughout. This seamlessness is all the more impressive considering the album has been in the making for a decade, with opening track 'Simulation' first being released way back in 2012. Working with Barrett is a full-circle moment for Murphy, as it was upon moving to Sheffield at 19 that she fell in love with music. Decades later, they are both at the top of their game. 
The elongated creation process has resulted in the album being released amidst a year full of dancefloor nostalgia. Everyone from Dua Lipa and Jessie Ware to Kylie Minogue is releasing disco-inspired music. However, unlike much of this current disco trend, Róisín Machine is not so much nostalgic as it is timeless. There are no glittery gimmicks on display here, and Murphy is not imitating the disco aesthetic to be trendy; she is perfecting it and pushing it forward.  Peter Comiskey