Album Reviews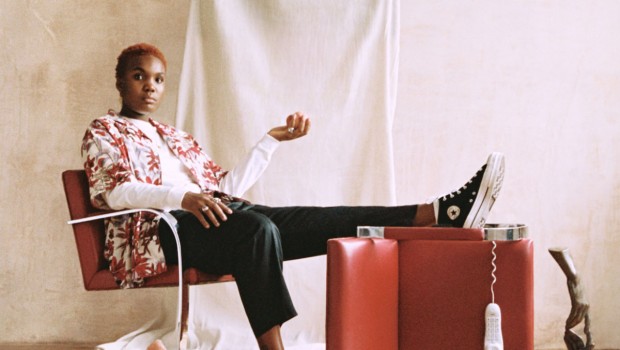 Published on January 29th, 2021 | by Ciara Byrne
0
Arlo Parks – Collapsed in Sunbeams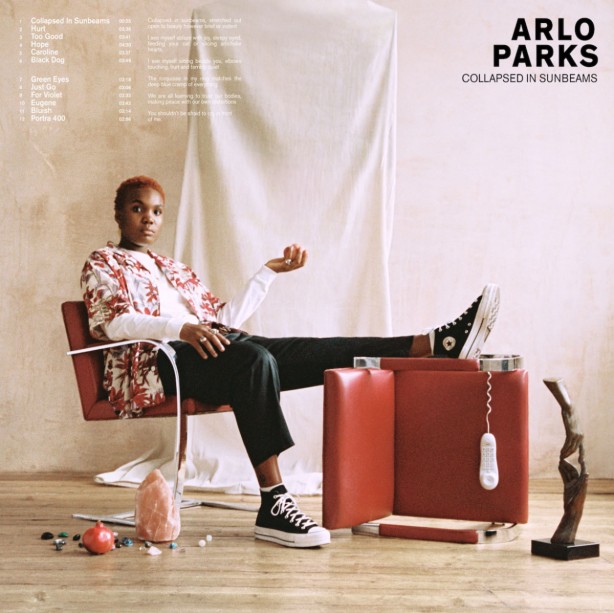 Reflecting on the trials and joys of young adulthood, the eagerly anticipated debut album from young Londoner Arlo Parks basks in the nostalgia of teen love, friendship and heartache, and explores sexuality and mental health in a tone that is both vulnerable and self-assured. With a mature indie-pop sound, Parks divulges sensitive and personal subjects with a complexity that extends beyond her years.
At just 20, Arlo Parks has already begun to make her mark on the music industry. With two EPs under her belt, the songwriter has quickly gained a loyal following and earned praise from renowned musicians including Florence Welch and Billie Eilish. In 2019, Parks performed her first gig at The Great Escape in Brighton, and later that year played the BBC Introducing stage at Glastonbury and Latitude Festival. In just two years, Parks has gone from a songwriting schoolgirl to one of the most hotly-tipped artists in the UK and has collaborated with some of the biggest names in music including Phoebe Bridgers, on a Radiohead cover for BBC Radio 1, and Glass Animals, contributing a guest verse to their song Tangerine. 
'Hurt' explores the confusing limbo of late teenage life, pedalling the important message that though life can be tough, it does get better and "won't hurt so much forever". Parks empathises with her struggling friend while acknowledging the frustration of being stuck in a feeling. Her soft vocals paired with meaningful lyrics provide a voice for the next generation, putting words to complex emotion accompanied by gentle yet catchy music. The album's first half further delves into the ups and downs of mental health, closing with 'Black Dog' which was written at the beginning of the COVID-19 pandemic and reflects the effects that isolation has had on many: "I would do anything to get you out your room/ It's so cruel what your mind can do for no reason".
Throughout Collapsed in Sunbeams, Parks, who is bisexual, examines the modern day prejudices faced by young people discovering their sexuality. 'Green Eyes' tackles the preconceptions that still exist, and scrutinises a society in which the LGBT+ community have to fight to be recognised and accepted: "I wish that your parents had been kinder to you, they made you hate what you were out of habit / Remember when they caught us making out after school, your dad said he felt like he lost you". Parks explores the complex issue of discovering sexuality while battling to be accepted with a maturity that plays on the emotions. Later, in 'Eugene', Parks looks unrequited love in the face with a gentle vocal delivery which brings to life the quiet sadness of the lyrics. 
Collapsed in Sunbeams explores the transitional phase of young adulthood with a maturity that frames Parks as a crucial voice of her generation. This album will transport you right back to uncomfortable teenage days of first love, lust and friendship with a Gen Z bedroom pop twist. Ciara Byrne