Album Reviews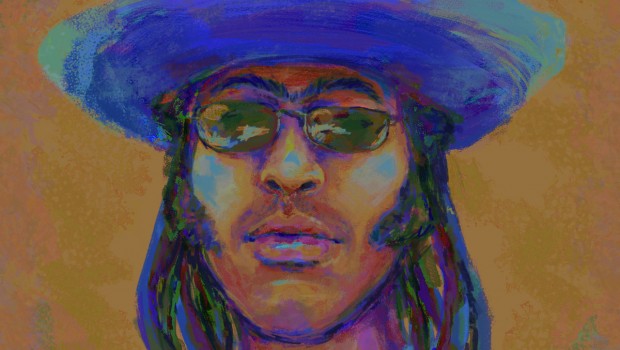 Published on February 11th, 2021 | by Danny Kilmartin
0
R.A.P. Ferreira – Bob's Son: R.A.P. Ferreira in the Garden Level Café of the Scallops Hotel Bob's Son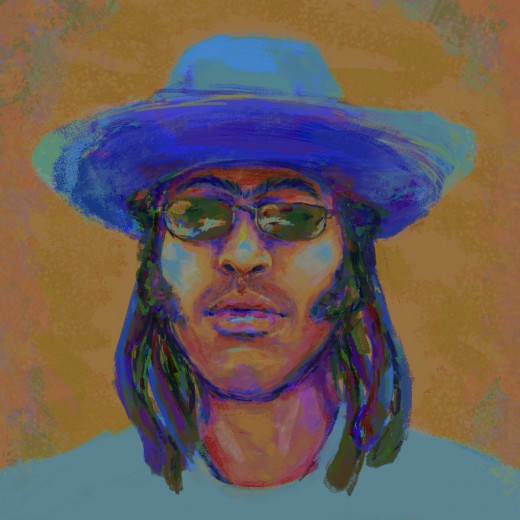 R.A.P. Ferreira in the Garden Level Café of the Scallops Hotel, the full title of the latest project from Rory Allen Philip Ferreira, aka R.A.P. Ferreira (aka Scallops Hotel, fka milo) is, according to the his Bandcamp "this album is an ode to the poet bob kaufman / the inventor of frink and beat / the progenitor of abomunism / the chief bomkoff / connoisseur of oatmeal cookies."
There are few rap artists as singular or prolific as Ferreira. The Chicago-born, Nashville-based rapper has released at least one project a year since his Greatest Hits Vol.1 debut mixtape (as Nom de Rap), making his critical breakthrough on the 2013 EPs Things That Happen at Day and Things That Happen at Night under his milo moniker. 
Bob's Son… follows his  acclaimed Purple Moonlight Pages, an 18-track jazz rap epic crafted in tandem with the Syndakit-led group, The Jefferson Park Boys. It was under this project that he debuted his current nom de guerre, R.A.P. Ferreira. 
A testament to Ferreira's unconventionality is the manner in which this album was initially released. On 15th December 2020, he opened the virtual Bob's Son Café with friend Bowman Mars. Fans could explore this space and hear the album as they went, as long as they had completed the scavenger hunt on his blog to find the required login credentials.
Returning to a solo studio set-up, Bob's Son… finds Ferreira pushing his sonic envelope further than ever before. His beats seem half-formed this time around, chilled-out and abstract while his wordplay and references, all while paying tribute to his adoptive predecessor, are more far-reaching and cerebral than ever before. It's an album that doesn't so much defy logic as much as it does tease it. Jazz, socio-political righteous anger and freedom of form are at the core of Beat poetry. Ferreira does a pretty good job of capturing that here.
Bob's Son… is introduced with 'battle report', on which chopped and screwed piano keys warp hazily around a simple beat, slithering from one ear to another and out of focus completely before returning. "You're listening to Bob's Son, now" announces Ferreira, only to repeat the same sentiment in infinite ways ("Turn on Bob's Son / Activate Bob's Son / Go Bob's Son / Do Bob's Son / Oh, Bob's Son?"). On 'the cough bomber's return', Ferreira declares himself "the last cough bomber", over a beat that reminds him of "angels turning coat". His wordplay and reference level is so intricate that meaning and metaphor is nigh on impossible to pick out. "First to get cut prolyl grew the tallest / Off-center bald spot, Rasheed Wallace" probably doesn't mean much unless you follow basketball. Regardless, it's great to watch the MC at work. Here and elsewhere, he spits potent flows over beautifully hazy harp loops, emphasising words and changing tempo at will. The unexpected horn motif in the track's second half and wild, Ol' Dirty Bastard-like vocals that give way to a warm, jazzy second verse make for one of the most interesting moments on the album.
Any momentum built is almost lost on 'yamships, flaxseed',  however. Featuring an uninspiring guest verse in its opening moments, the track is marred by slow paced jazz-loops that are stretched a little too far. Ferreira himself seems disinterested, rapping monotonously over ill-fitting chants. Even when he's off his game, though, Ferreira is capable of spitting a thought provoking line, like "yes, pain comes in dreams".
This is one of the main problems with Bob's Son… As interesting as it all is, you can't help but feel like the stream of consciousness, abstract rhymes and off-kilter beats are too dense for their own good. For all the sonic and poetic ambition, it's the more straight-forward moments that prove to be the most striking. For example, the bright, life-affirming 'redguard snipers' provides the album's highlight and most infectious hook ("New slurs, new verbs / new curves, new nouns, new sounds / new pounds, new rounds, new hounds"). 'bobby digital's little wings' features gorgeous harp samples over a low-key boom-bap beat and powerful samples of Ferreira's own mother describing her first panic attack and a reading from poet Rita Dove. Ferreira for his part makes bold statements about racial identity ("Titanic sank 'cause black people weren't allowed on it / How's that for power?"). 
Though never uninteresting, R.A.P. Ferreira's obvious skill, intellect and profundity are at times outdone by the album's freeform jazz production and at others overwhelmed by the sheer volume at which his flow pours on Bob's Son… Instrumentally scant and conceptually inconsistent, it's never unenjoyable. It just doesn't seem interested in whether or not you get it. Danny Kilmartin