Articles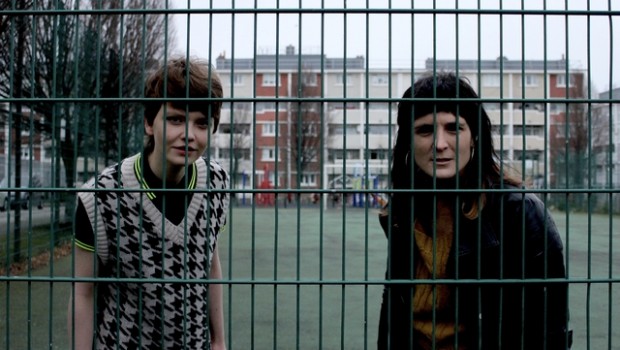 Published on February 14th, 2021 | by Stevie Lennox
0
Watch: Pixie Cut Rhythm Orchestra – I didn't love you when I said I did and I don't now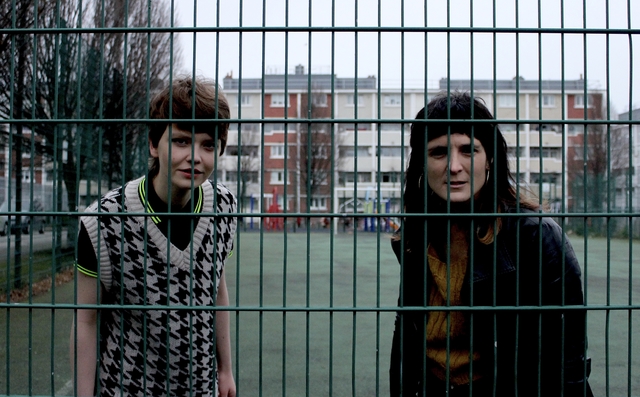 On this, a day of unilateral disappointment and self-loathing, we're delighted to share some reprieve in the form of a new single from one of the most exciting guitar bands to pop up on our radars in the last year, Dublin trio Pixie Cut Rhythm Orchestra. 'I didn't love you when I said I did' more than delivers on the promise of their prior two singles, as the band increasingly look to be held in the same breath with the likes of the fast-rising Pillow Queens and Maija Sofia.
Recorded & mixed by Sean Montgomery Dietz at Annesley House, its understated wooziness is enveloped in a maelstrom of crushingly emotive sonics. Meanwhile, vocalist & guitarist Sarah Deegan effortlessly manages the balancing act between sensitivity and cynicism, delivering the hard truths of the Irish twentysomething, unafraid to point the pen inward as well as out.
We had a chat with Sarah about the band, and the liberating principles of their collective, Anon Records, ahead of what looks to be a busy 2021 – when the time comes.
Firstly, although you've been together for a few years, could you give us a brief story of how you came together? 
Danni (Nolan, drums) and I met at college, and we met Alice (Grollero, bass) at a mutual friend's house party that turned into a jam. We kind of knew each other from gigging around the place and we've played together in different bands. The Dublin scene is so small that when you meet an amazing rhythm section like Alice and Danni, they tend to be in about 9 different bands.
'I didn't love you when I said I did and I don't now' is out on Anon Records, a collective with whom you're involved. Could you tell us about how the label started, and PCRO's role in it?
The label started from a conversation in a vintage shop on Francis Street in Dublin 8 called Anonymous. Ironically named, of course, as it's lit up bright orange, clearly wanting to be seen.
The shop is on the same street as the college that Danni and I went to. I ended up becoming friends with Mullski, the shop owner. I'd stop by regularly for coffee between lectures, and we bonded over conversations about lyric writing and a shared scepticism towards the music industry.
Although PCRO had already started gigging and it was going well, when it came to releasing music I felt really overwhelmed. I had lots of people in my ear confusing me, telling me to change, in order to be more appealing to record labels.
Anon Records was born from wanting to take the power back. The label made sense as a way for us to invest in each other, and in each other's talents. Anon gave us the freedom to do things our way, and to be supported in doing so. Me and Mullski set the idea in motion and a collective sort of naturally grew around us.
The collective is made up of several ridiculously talented musicians and visual artists, who help each other in various projects. We're all really good friends, so the process is extremely enjoyable. Sometimes we get so carried away making comedy songs based on in-jokes, that we forget to release serious music. It's essentially a bunch of weirdos in a vintage shop listening to records and indulging each other's creative whims.
Tl;dr: we rebel against absolutely everything and we also have a shop
The release date of your single is apposite – but the song seems to speak to me, not only on romance, but to this prevailing mood of contemporary Irishness, and the kind of impostor syndrome felt by the younger generation here at the moment. Could you tell us more about what inspired the song, and what was going on when you wrote it?
The song came from me being pretty much sick to death of relationships. My love life has been a series of shitstorms. I've been doing a lot of work to try and heal from past relationships, and that's reflected in my songwriting.
There is a certain type of misery associated with Irishness.
Sonically, I feel a sensitivity that recalls Angel Olsen & Mitski set against an almost ethereal, emotionally walloping wall of sound that recalls Mercury Rev or Galaxie 500 – what kind of music were you listening to and referring to while creating? Or is it as much an instinctual thing?
I was feeling pure angsty at the time listening to a lot of Sonic Youth and Jesus and Mary Chain. I wanted it to sound like an orchestra made up of guitars. Sean was amazing to work with on this as he helped me pick out sounds and blended them all together beautifully.
Are there any other Irish acts you've been enjoying, or found inspiration within throughout the last year or 2? 
Danni, Alice and I are all really big fans of Naoise Roo, her EP Sick Girlfriend is, well, sick! Pillow Queens are absolutely class. Alice is very into Saint Sister and I've also been enjoying the musical stylings of CMAT.
Do you have any plans going forward for the rest of the year?
We are planning to release more music this year. Unfortunately we can't plan any gigs at the minute because of viruses but we are doing a live stream gig from home on Valentine's day at 7pm on the Anon Records Youtube channel. We haven't been able to rehearse properly in ages because of said virus so please lower your expectations accordingly.
Join Pixie Cut Rhythm Orchestra at 7pm for a special Valentine's Day livestream concert via the Anon Records Youtube channel, and buy their music via Bandcamp.