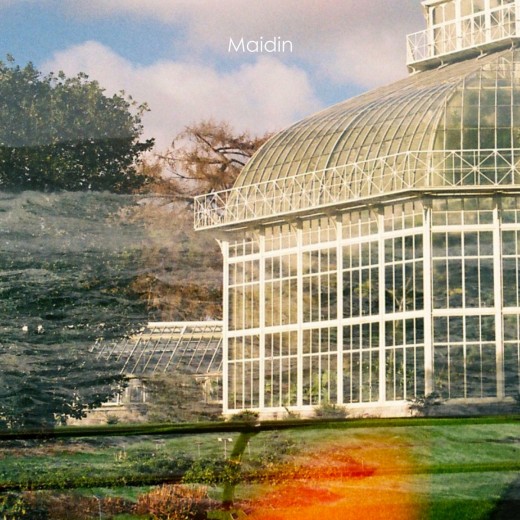 Brian Mc Namara is a Dublin sound artist and musician, two occupations that come together in his twenty-minute ambient work Maidin. The piece resulted from a recording Mc Namara made of a morning walk through Glasnevin's National Botanic Gardens. After creating a drone accompaniment reflecting on this experience, he weaved the two recordings together to form a meditation on the meaning of sound and memory.
By blending natural sounds with music arising from the deliberative human source, Mc Namara suggests a continuity between the two, the musician a conduit for the world around them. He previously used this technique in 2018's Aran Tides, a remarkable release that mirrored the high drama of volatile waters with a diverse set of sound sources and compositional techniques. With the more tranquil inspiration of a morning walk, Maidin is simpler in comparison, but retains a strong attention to dynamics and an imaginative structure, designed to bring the listener along for the journey.
The two layers of the composition remain balanced as it unfolds. The synthesizer is the only noise in the soundscape for a minute, replaced by the loud sound of rolling water the next. At times, the two combine and act concurrently, the sustained notes having the same hypnotic effect on the listener as a cascading stream. Mc Namara wisely based this work in the drone mode, the aural equivalent of a landscape that seems still but is changing almost imperceptibly.
Serenity is the prevailing mood, but this is occasionally interrupted by the rustle and crunch of Mc Namara's footsteps, slamming doors and the clack of the recording device. It is like he wants to remind the listener that a person had to record these sounds, that they did not write themselves onto the tape. The Botanic Gardens lie in the middle of a residential area, bracketed by busy roads. Dawn walks through green spaces may be good for the soul, but they are treasured precisely because they are a rarity for most of us. These artefacts of the recording process remind us that the city lurks just beyond the garden gates.
Maidin is a timely release, capturing a longing for nature fuelled by months of relative isolation. It is an intellectually rich exercise, but its greatest appeal lies in the break-of-dawn mood it conjures. I can attest to its charms, particularly since its subject is a place I have visited multiple times in recent months. Away from my home city, I have walked through the Botanic Gardens many times, in tandem with many others also looking to explore the small pockets of nature nestled among the concrete and brick. These 20 minutes accurately resonate the experience, and in their melding of nature and music, the artist calls to mind the words of the great sound theorist R Murray Schafer: "Behold the new orchestra: the sonic universe! And the musicians: anyone and anything that sounds!" Pádraic Grant