Album Reviews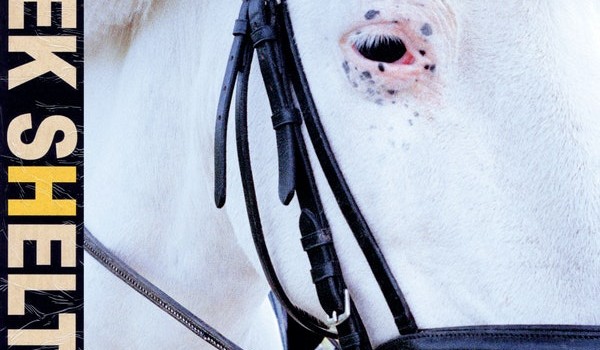 Published on May 21st, 2021 | by Danny Kilmartin
0
Iceage – Seek Shelter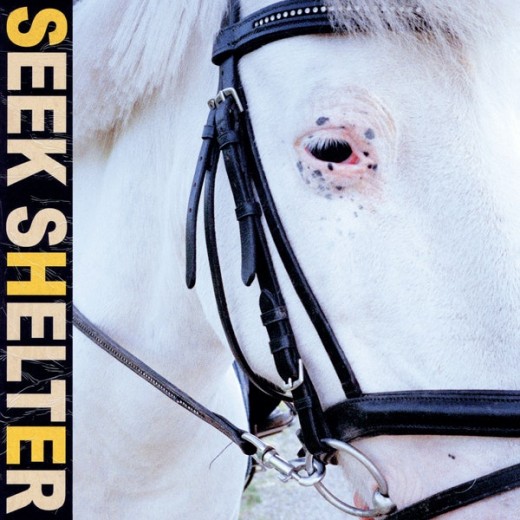 Iceage's place in contemporary alternative rock is somewhat anomalous – not so much that of an outsider looking in, nor a casual observer. Rather, Iceage are nonchalant contrarians. While post-punk has enjoyed something of a renaissance in recognition with the advent of straight-up rockers (Fontaines D.C., The Murder Capital, Idles, Shame) and experimentalists (Black Midi, Black Country, New Road, Squid); the Danish quintet – their lineup now complete with the addition of guitarist Casper Morilla – have stood apart from this third wave, following their own course rather than casting their anchor as the rising tide lifted so many other boats.
It would be remiss to ignore that the band have themselves been critical darlings from day one. Bursting onto the scene in 2011, they released their debut album New Brigade while at a median age of just 19. Its jagged, bolshy, nihilistic sound would be refined two years later on You're Nothing. While their second effort retained a lot of the noise and punk fury that made their first so charming, it merely hinted the sophistication that was to follow, especially on the emotive, piano driven ballad 'Morals'. The band's greatest statement of artistic intent would come the following year on Plowing Into the Field of Love, where their cocksure chaos would be matched with dusty, weather-beaten gothic overtones, embellished with keys, horns and strings and the incredibly sophisticated poeticism of frontman Elias Bender Rønnenfelt's lyrics. Iceage would take another left-turn on 2018's Beyondless, leaning a little more on the side of jazz and the blues while holding fast to their flair for the dramatic.
So here we are, three years later, with Iceage's fifth full-length (and debut on Mexican Summer), Seek Shelter, at which point we can safely say they have essentially outgrown the post-punk label. While still as theatrical and restless as ever, this time around it has more to do with the disparate wells the group draw from on one long form release than din and clamour. Gone is the fast, loose and free musicianship we have grown accustomed to. In its place there is a sheen of professionalism, and an even more considered approach to song arrangement. This may have as much, if not more, to do with the group's decision to collaborate with Peter Kember, aka Sonic Boom of Spacemen 3, as co-producer and songwriter as it does the addition of Morilla.
This newfound vibrancy is demonstrated right at the outset with the aptly titled opening track 'Shelter Song'. A mid-tempo juggernaut, the track boasts hints of Americana with irresistibly jubilant gospel choir backing vocal and an unstoppable hook that matches the band's upgraded sonic colour palette with a newfound sense of warmth: "Come lay here right beside me / They kick you when you're up, they knock you when you're down / Some shielding from the fighting". Follow up track 'High and Hurt' tips its hat to the old Christian hymn 'Will the Circle be Unbroken?' over a slick, bass-driven groove while 'Love Kills Slowly' sees the band channel its inner Burt Bacharach, with gorgeously syncopated strings playing against the bittersweet titular refrain.
The flow of the album to this point is a marvel to behold, the opening three tracks providing more than enough drama and dynamism despite their middling tempos to carry the listener to the Madchester/lad rock stomp of 'Vendetta'. Electrified and cool, the track sees Rønnenfelt play off the track's swagger, coming off as a more dangerous Shaun Ryder, snarling "I'ma gonna getcha" before mimicking the songs central riff.
The album is not without its imperfections. While providing some levity, 'Drink Rain' comes off as a sardonic, tongue-in-cheek nod to the aforementioned Bacharach, with '(They Long to Be) Close to You' being so obvious a touchpoint that the band are almost beating you over the head with it. It comes off as smug and self-satisfied. This brief loss in momentum is more than made up for on the blue-collar, boozy blues of 'Gold City'  and the freewheeling refrain of 'The Wider Collar Blue'. The band close the album in style, as they have always done, on the lurching, reverb soaked 'The Holding Hand'.
Iceage have matured, as has the audience they captivated on their incendiary debut. The barbed punk style that enchanted critics and fans alike has been smoothed out – the aimless, futile angst and rage replaced by a more measured, considered approach, and an increasing curiosity. Seek Shelter is by no means a career altering U-turn for them, but rather an acceleration towards a more open world for them to explore. Danny Kilmartin