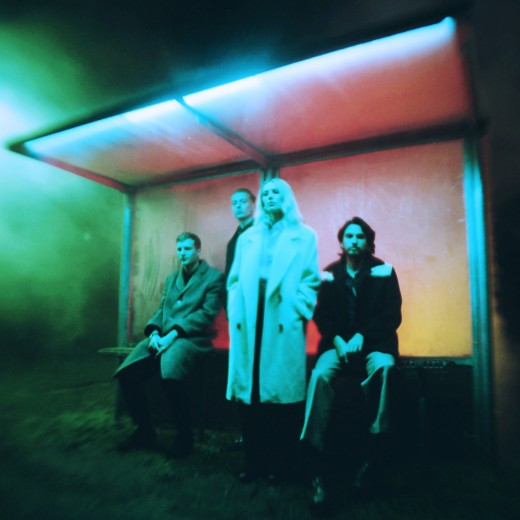 Creeping back into the scene, Wolf Alice first teased the release of their third album, Blue Weekend, three months ahead of its arrival. In a world of surprise drops, the four-piece led by Ellie Roswell went for a more traditional album cycle, building anticipation with a string of singles, reminding us each time of their skills in simultaneously attacking your eardrums and playing with your heartstrings. After winning the Mercury Prize for the sophomore effort, Visions of a Life, there was a lot riding on Wolf Alice's much-hyped return. Luckily, they've hit all the sweet spots across these 11 tracks. 
Lead single 'The Last Man on Earth' is a tender slow burner: gentle piano swells in an emotional crescendo, giving way to a Bowie-inspired bridge. Roswell's vocals shine here, and throughout the album. Walls of harmonisations give the album a choral air of grandiosity, which clashes brilliantly with Roswell's growls and the hard-hitting instrumentation. 
The album doesn't shy from poppier moments however, and on the anthemic 'Delicious Things', hints of artists like Lily Allen can be heard as lyrics explore the grasp of Los Angeles. The instrumentation balances ferocity and gentleness seamlessly, and the result is heavenly. 
'Smile' delivers classic grunge energy: an uptempo, drum-heavy slap in the face that propels the quartet into the equally massive 'Play the Greatest Hits'. 
Releasing four singles before a full album was risky, and many bands have fallen into this trap before, with the full result sounding flat and unsurprising when it's released in its entirety. No such risk here. Wolf Alice have succeeded in creating a collection of tracks that grow with each listen, and which compliment each other. Balancing blazing cinematic soundscapes with sensuous, expansive synth rock, Wolf Alice hit all the right notes on Blue Weekend. Sophia McDonald