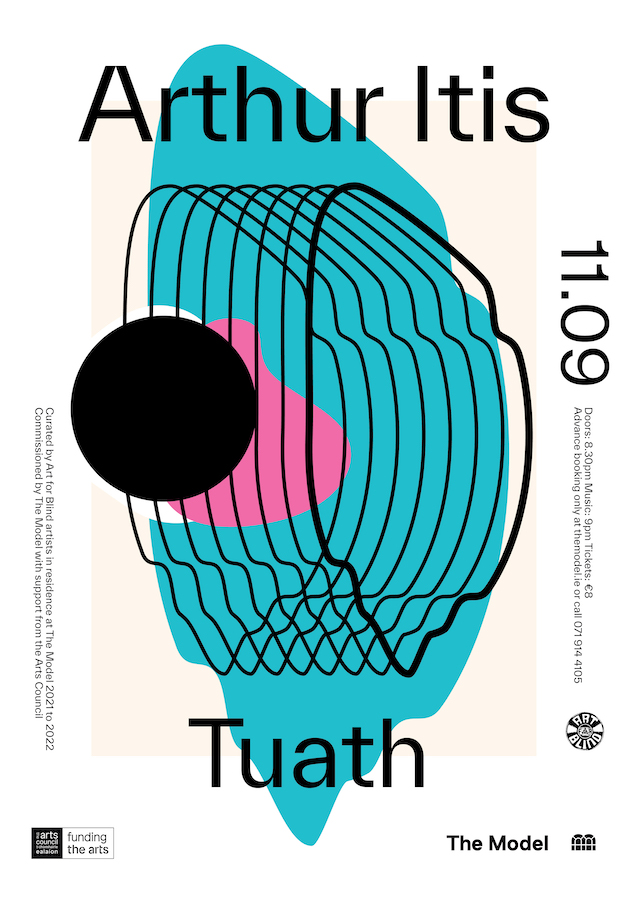 Sligo contemporary arts centre The Model is set to host a season of music and events curated by one of the finest imprints on the island, Sligo-based music and art collective, Art For Blind. The series – which will include music, film and printmaking – is part of the collective's residency at The Model over 2021-2022.
The first event is set to take place this Saturday, 11th September with two of the most forward-thinking acts in Ireland's experimental underground. Making their debut in front of Sligo audiences are Cork-based, shapeshifting artist Arthur Itis, and Donegal-based establishment-bothering outfit Tuath, both of whom eschew easy genre classification.
The experimental solo project of Arthur Pawsey, Arthur Itis blends electronica, drone and bedroom glitch-pop with a wide net of other elements. The performance is set to recreate his recorded material in the context of a five-piece band. His latest album, Occam's Razor, comes out soon via Art For Blind on digital and cassette. Support comes from Donegal's bilingual gaeilgeoirí Tuath, who blend the social commentary and general anti-neoliberalism of an Adam Curtis documentary with psych, trip-hop and industrial post-punk. Check out their latest EP, Research And Development
Director Emer McGarry said "The Model is so pleased to see the welcome return of live music and events after this time of crisis for the Arts. We can't wait to share with our audiences this series of gigs & screenings curated by Art for Blind, featuring the many unique acts that they foster and support from every corner of the Island."
Tickets are on sale now and priced at €8 from The Model. Check out new single 'Ahead Of The Curve'.