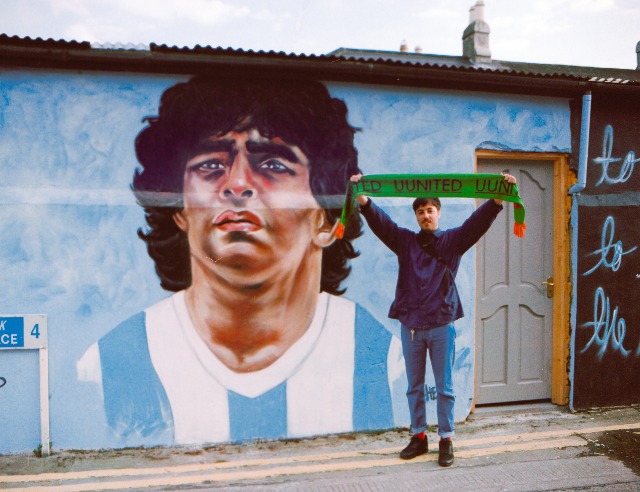 Dublin electro-pop artist Jack Hevey ventured out as Boyfrens just before the world began to shut down early last year. As a result – and no thanks to a whole heap of governmental incompetence as of late – he has yet had a chance to air his material to a real-world audience.
With that reality firmly in mind, Hevey teamed up with Owen Costello of Substance Media to produce a 20-minute live performance at Dublin venue Tengu in early summer this year. Performing to an incredibly intimate audience of 10, the set was brought to life via director of photography Sean Clarke, lightning director Cian Finley, set designer Rory Dunne – who built the ticker-tape doughnut that the performance takes place in – as well as Cormac Dunne, who assisted with both lighting and camera operations.
Spanning previously-released tracks including 'You and Me and Them' across an all-too-short 20 minutes, Hevey and his band deliver a starry-eyed and slickly produced dose of pure-cut escapism. We're all about it and reckon you could be, too.
Ahead of its official release – as well as the release of new Boyfrens' single 'Sinking (Get a Grip)' next week – check out 'Almost Live at Tengu' below.