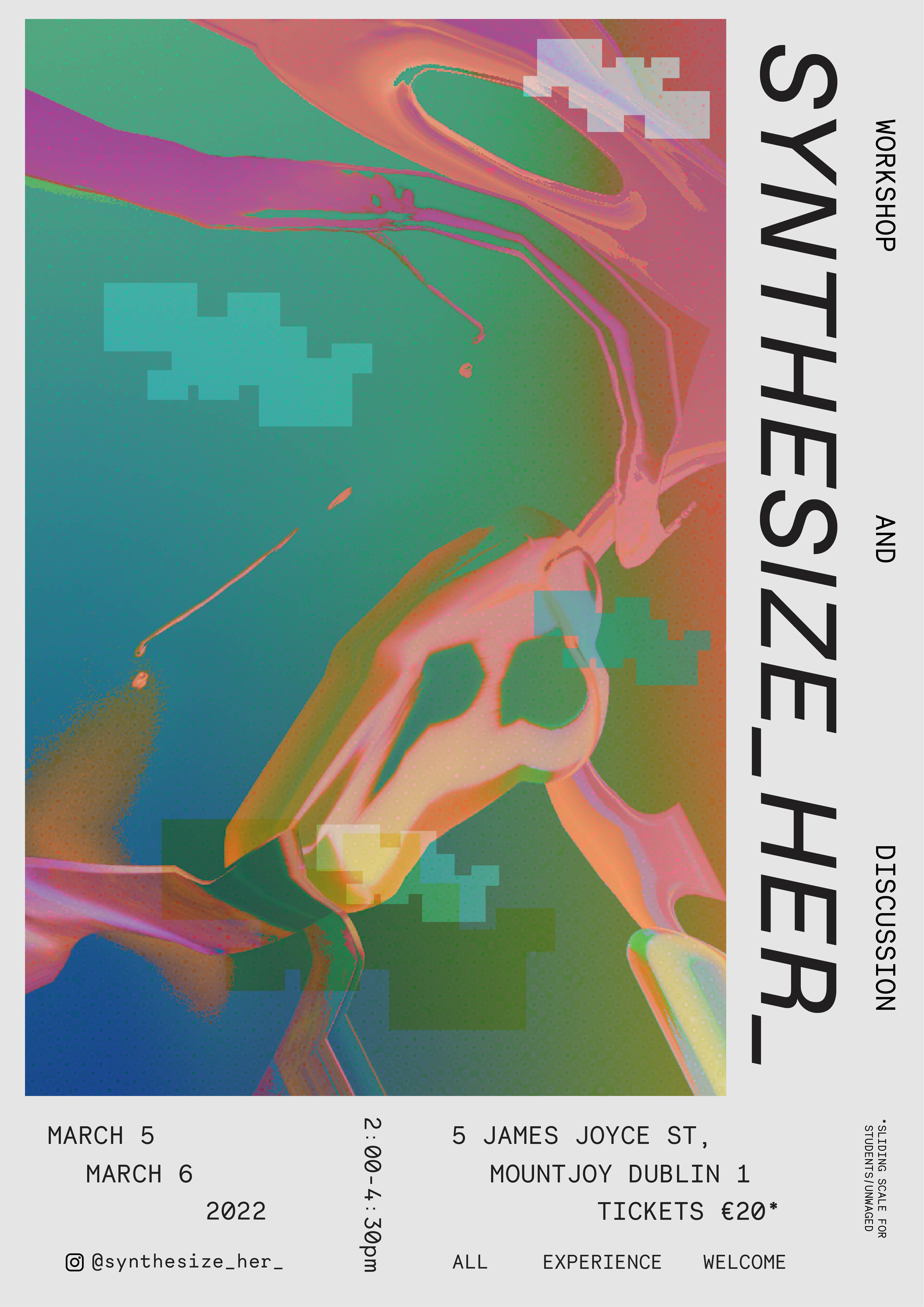 Synthesize_Her_ is a new, collaborative experience and workshop that explores noise-making technology.
Presented and facilitated by producer, DJ and engineer, Viva Dean aka Bé the two-day event – which takes place at Dublin Modular, at 5 James Joyce Street in Dublin across March 5-6th – will also include a historical overview of the role of women and gender minorities in sound production by DJ and writer Kate Butler.
Synthesize_Her_ sets out to interrogate our understanding of who is encouraged to create and innovate our technology, and to make space for those who are not. Participants will be guided through discussion and experimentation, offering a fundamental understanding of analogue sound synthesis, from atom to vibration to brain. They will leave with practical knowledge of the electrical composition of synthesisers.
According to organisers, it is "a gender-inclusive project where women and marginalised genders are prioritised."
"This workshop is open to people of all experience and ability. We especially welcome people who do not think of themselves as "tech minded". It's not limited to people with an interest in electronic music, it is open to anyone who would like to understand how analogue technology works."
"Her" in the context of the workshop name "does not represent a binary conception of female but rather the divine Her," organisers added. "This is the lens through which we invite others to learn and collaborate."
Check out the key learning outcomes below.
Synthesize_Her_ runs from 2-4.30 pm across both days. Tickets cost €20 (there is also a sliding scale for students/the unwaged) and can be bought here.