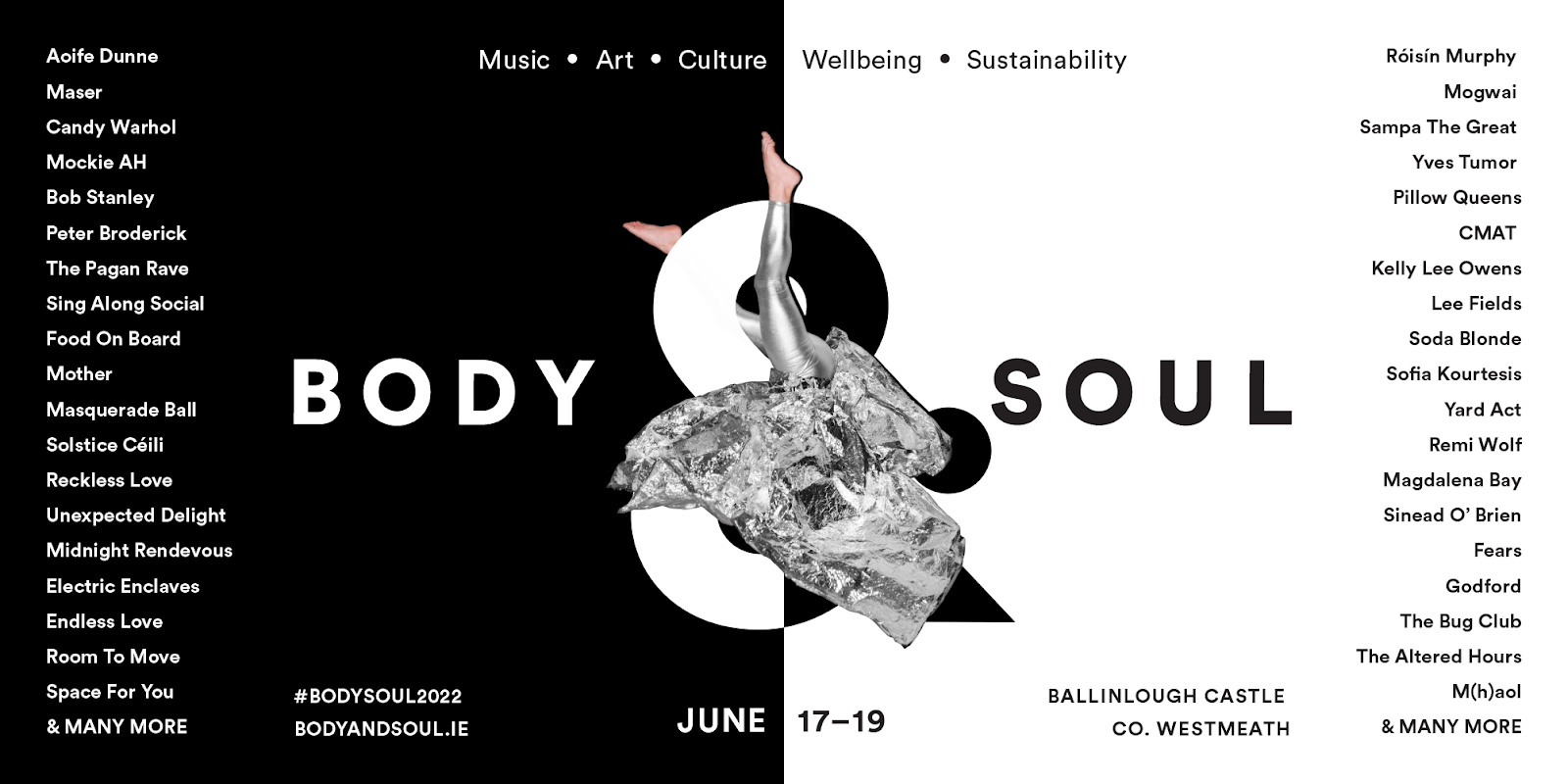 Returning across the weekend of Jun 17-19 at 17th century Ballinlough Castle Estate, Body & Soul festival has announced some of its early highlights, including some choice bookings from Ireland and beyond.
Among the confirmed acts are Róisín Murphy, Mogwai, Yves Tumor, Sampa The Great, CMAT, Pillow Queens, Kelly Lee Owens, Lee Fields, Peter Broderick, Yard Act, Soda Blonde, Sofia Kourtesis, The Altered Hours, Fears, M(h)aol, Remi Wolf, Magdelena Bay, The Bug Club, Godfort and Sinead O'Brien.
Jon Hopkins' Music For Psychedelic Therapy will be given an immersive audio playback in a specially designed geodesic dome, aimed to transport audiences into different temporal spaces at intervals over the weekend, inspired by the album's journey across different geographical and cosmological spectrums. Peter Broderick's perfromance will comprise foraging, siesta soundscapes and live performance, while Saint Etienne's Bob Stanley presents a talk and DJ set inspired by his new book Let's Do It: The Birth of Pop. 
You can expect festival staple entertainment from their Solstice-marking Pagan Rave, immersive installations, Candy Warhol's Mockie Ah drag haus & queer cabaret, amongst others.
Tickets are on sale now, with an array of installment plans, camper, boutique & bus options, available here.