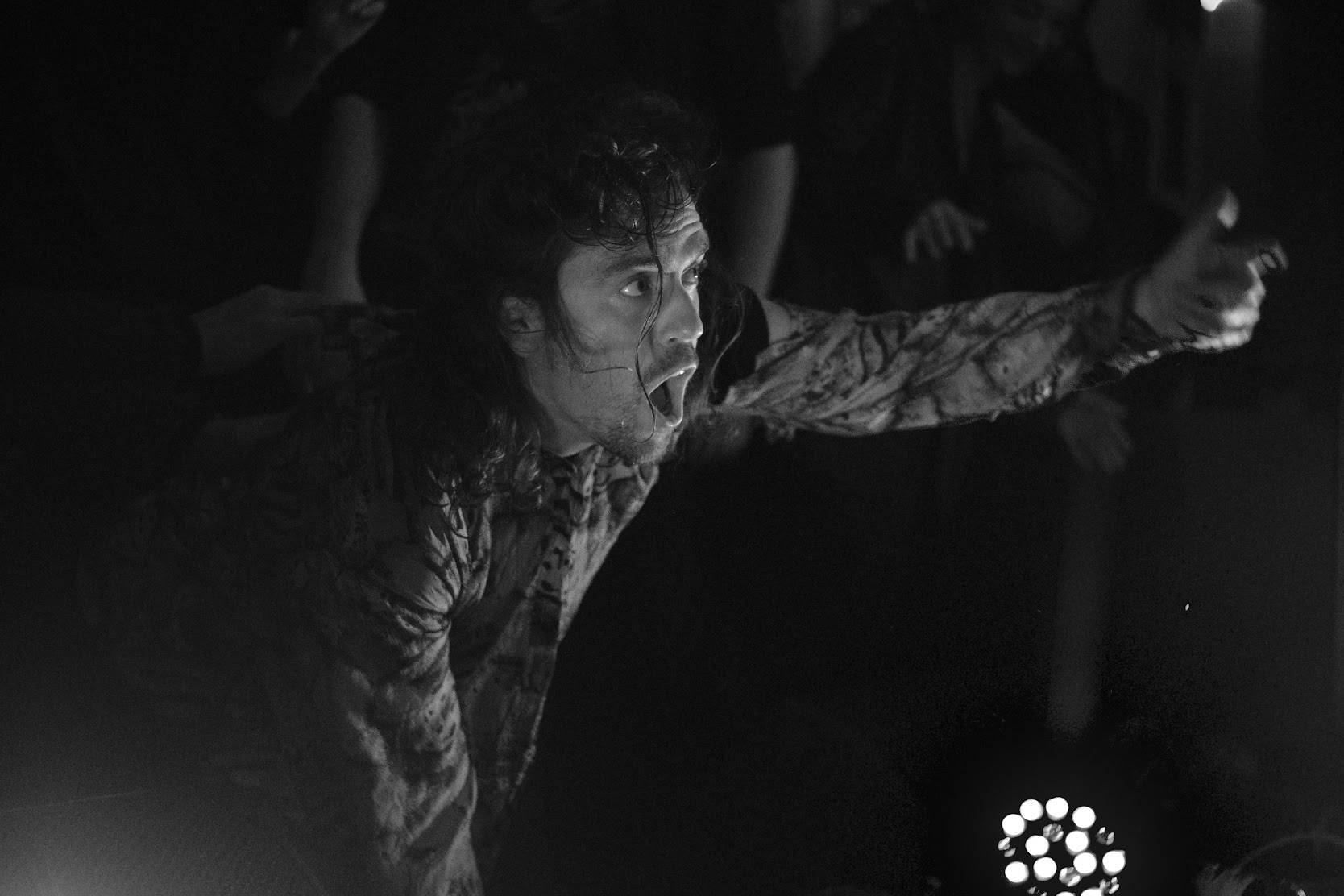 "Man is the microcosm: I am my world."
Wittgenstein knew the craic when he penned these words back in 1916. A few moons later, Dublin's premier (only?) "solipsism-core" band I Am The Main Character have taken the essence of the inward-peering avowal in question to its natural conclusion on 'GOLD (I Die At The End)'.
Smudging the lines between thrash-hop, mutant pop, trap and post-punk (no, not that kind) it's a masterfully mangled effort from the supergroup of sorts. Influenced by the likes of Gilla Band, Lightning Bolt, and The Knife, they're made up of Dublin DJ/producer Ben McKenna (Ben Bix, Meltybrains?, Sim Simma), Jay McNamara (TTA favourites Acid Granny, Halcyon Daze) and Sam Burton (Spudgun, Eordeslajyr). A grand set-up.
Speaking about the track – which also features Sophia Malaika – I Am The Main Character said:
"It's a twisted tale about a man with a fatal obsession for gold, who eventually plunders his own body for riches, resulting in his death. It's either a heart-warming tale about finding inner value, or a surreal fever-dream about having a literal heart of gold, which can be surgically removed and exchanged for cold-hard-cash."
Righteous. Aisling Phelan's accompanying video is special, as well. Have a first look and listen below. If you enjoy it, that's all that matters.