News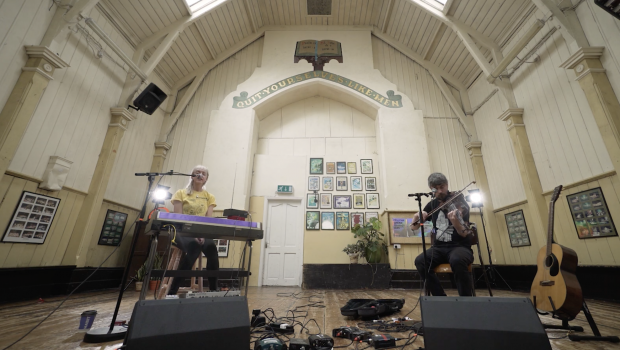 Published on August 20th, 2022 | by Brian Coney
0
Watch: Poor Creature at Féile na Gréine 2022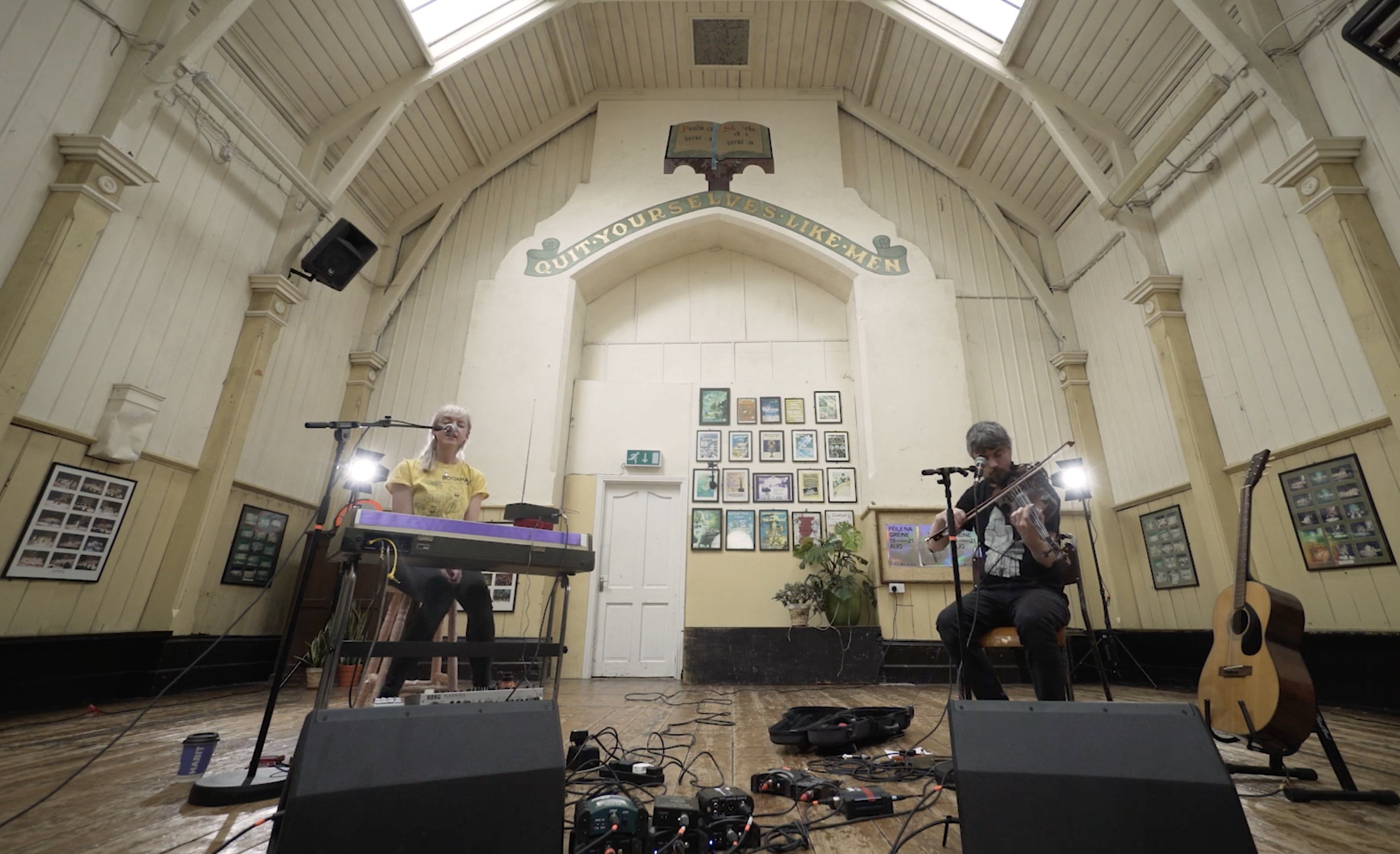 Where on earth would we be without Féile Na Gréine? Currently underway in venues throughout Limerick city, the not-for-profit festival is, without question, one of the purest embodiments of DIY, forward-pushing art & music to be found anywhere on this island.
Kicking this year's festival off in style, organisers nabbed the sublime Poor Creature – the new collaborative project from Ruth Clinton of Landless and Lankum's Cormac MacDiarmada – for a set as part of their Bring Your Own Lunch (BYOL) series. On perfect par with an unforgettable BYOL set by Naive Ted last year, the pair deliver a wonderfully enthralling set of drone-heavy traditional folk for a small crowd at the LPYMA Major Hall on O'Connell Street.
Check it out below and keep up to date with all things Féile Na Gréine 2022, featuring sets by Natalia Beylis, Girlfriend, Messyng, Frog of Earth, Brigid Mae Power and many more, via Instagram and Twitter.