Events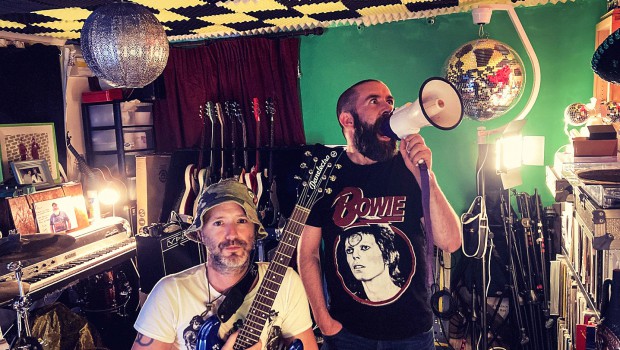 Published on October 1st, 2022 | by The Thin Air
0
Monday Mixtape: Waldorf & Cannon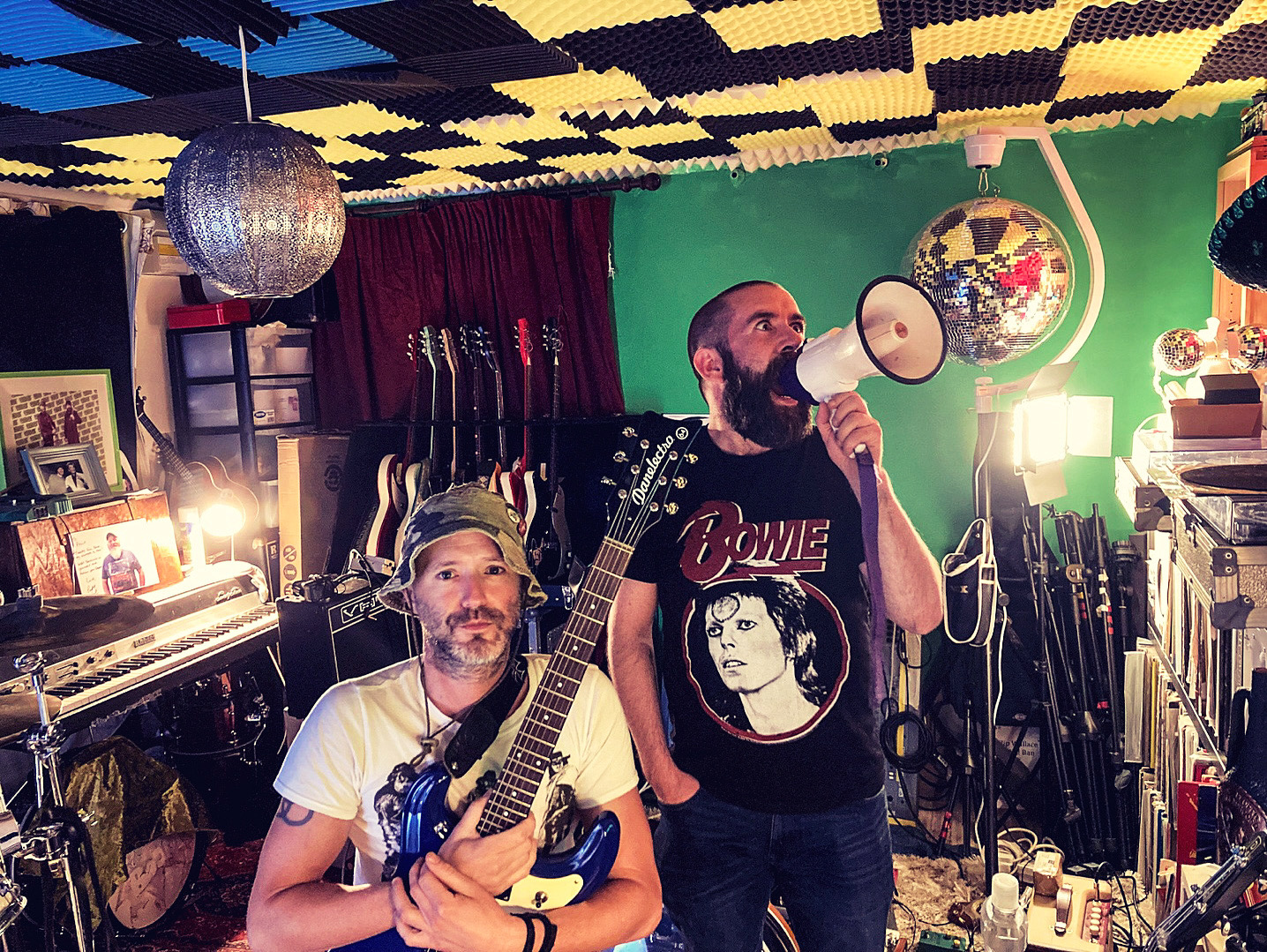 Off the back of their new single 'Cut Loose', Derry/Donegal alternative duo Waldorf & Cannon wax lyrical about some of their favourite tracks, featuring Osees, Pixies, Ty Segall, Link Wray, Devo and more
Osees – Perm Act
Been listening to this album flat out since it came out last month, they've really fuzz punked it up this time, the whole thing only lasts 22mins. Went to see them in the Button Factory recently, was the best gig I've been to since the last time I saw them. Probably the best band about now if you're into that sort of thing aka psychedelic, garage, punk, surf, prog, rock! They tick all the boxes in the best way, and 2 drummers lift the energy levels through the roof. I bended John Dwyer's ear one night in Belfast about his guitar sounds. I use a Death By Audio Fuzz War because of him, he's a true sonic master!
Prince Jazzbo – Ital Corner
Can't get enough of this album at the moment, this was produced by thee sonic genius himself Lee Scratch Perry at his Black Ark Studio and features his band The Upsetters backing up Prince Jazzbo! Apparently it only took a half-hr session to record it from start to finish which is insane as it's too good! I wish our album took that time to record!
Little Barrie & Malcolm Catto – Steel Drum
Again, this has featured heavily on the record player recently, it was recorded in Catto's Quartermass Sound Lab, all vintage gear and recorded mostly live straight to tape. It sounds unreal and the playing is so, so good. Catto is definitely one of the best drummers about, breakbeats just flow out of him! Would love to record an album at his studio one day.
Ty Segall – Saturday, Pt. 2
Been listening to this all summer, think it came out in July? Love the sounds and the way it's mixed, the placement of instruments etc, best to listen to this through a decent system or a pair of lethal headphones. More acoustic vibe than his other recent stuff, although the title track is fuzz central! He's so prolific it puts our procrastinating to shame, this is his 14th solo album never mind everything else he's put out with the Freedom Band, White Fence, Fuzz and all the live stuff etc. A serious dude!
Pixies – Bone Machine
The drum sound on this is unreal, the Steve Albini drum sound. Would be a dream come true to record a record at his studio in Chicago with him at the helm! We love the Pixies. Been listening to them forever and always come back to their early albums. They just did their own thing and inspired so many other bands that we also love such as Nirvana. In Utero sounds very similar drums/production-wise. We both went to see them last time they played in Belfast – ironically the sound was shit but still a good night's steam.
Link Wray – Fire And Brimstone
I love this song, always play it out live when Djing. Swamp rock classic! The album was recorded in 1971 by Link's brother Vernon Ray at "Wray's Shack Three Track", a three-track studio Link Wray had converted from an old chicken shack on his farm in Accokeek, Maryland, During louder numbers, the recording team placed the speakers for Link Wray's guitar outside in the yard and miked the windows. For a time no drum kit was available, so on several tracks the musicians stomped on the floor for the bass drum and shook a can of nails for the snare drum. Drummer Steve Verroca said, "What we do is go into the shack and make music. We get the melody that way and then maybe write down some lyrics. Okay, it's a little unusual but that is what comes natural."
I built a studio out the back of my house and called it "The Muff Shack" – a bit more modern than Wray's Shack 3 Track. We sorta have the same songwriting process as these guys too, music and melody always come first, then the lyrics.
The Murder Capital – A Thousand Lives
Lethal new single from the lads here, new album is going to be huge! I spent a considerable amount of time out on the road with them this past summer around Europe looking after their stage and guitars. They really are amazing live and they can all play like fuck! The gigs are intense, so much energy on stage. A phenomenal band and a sound bunch of lads!
Beastie Boys – Sabotage
Hip-Hop heroes Beastie Boys are definitely my favourite band of all time, love everything they've put out and I love the way they evolved experimenting with different kinds of music but still unmistakably sounding like themselves. Here's us doing a cover of Sabotage at Other Voices a few years back live on Today FM.
Devo – Whip It
Lethal song and video and one of the all-time great original bands! Love it when the time signature shifts to 6/4. A number of our songs do that although it's not intentional, just happens and when we go to record it we only realise that there's a 6/4 in there. WHIP IT GOOD!
Queens Of The Stone Age – Feel Good Hit Of The Summer
Really wish we'd written this song, it's so fucking amazing! We used to do a cover of it when we were still two-piece and using the Farmer Footdrum kit, always brought the house down.
LCD Soundsystem – Daft Punk Is Playing In My House
This is another song we used to cover as a two-piece. Been lucky enough to see them live a number of times now, always the best live show. Last time I saw them, in The Olympia Dublin when they were doing a three-night residency, was one of the best shows I've ever been too! They played this that night too, didn't play it the twp previous nights. It lifted the roof! Love all their albums, James Murphy is a genius producer.