Galleries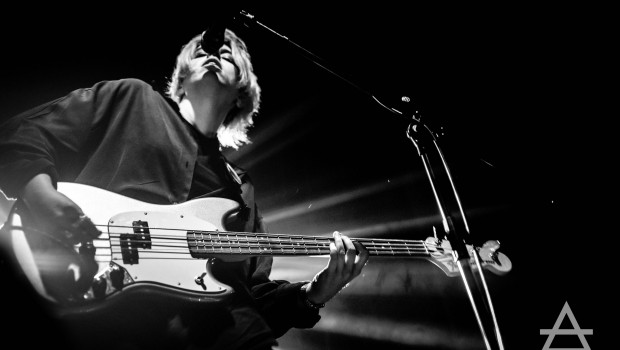 Published on October 12th, 2022 | by Mike Ryan
0
Pillow Queens at Cyprus Avenue, Cork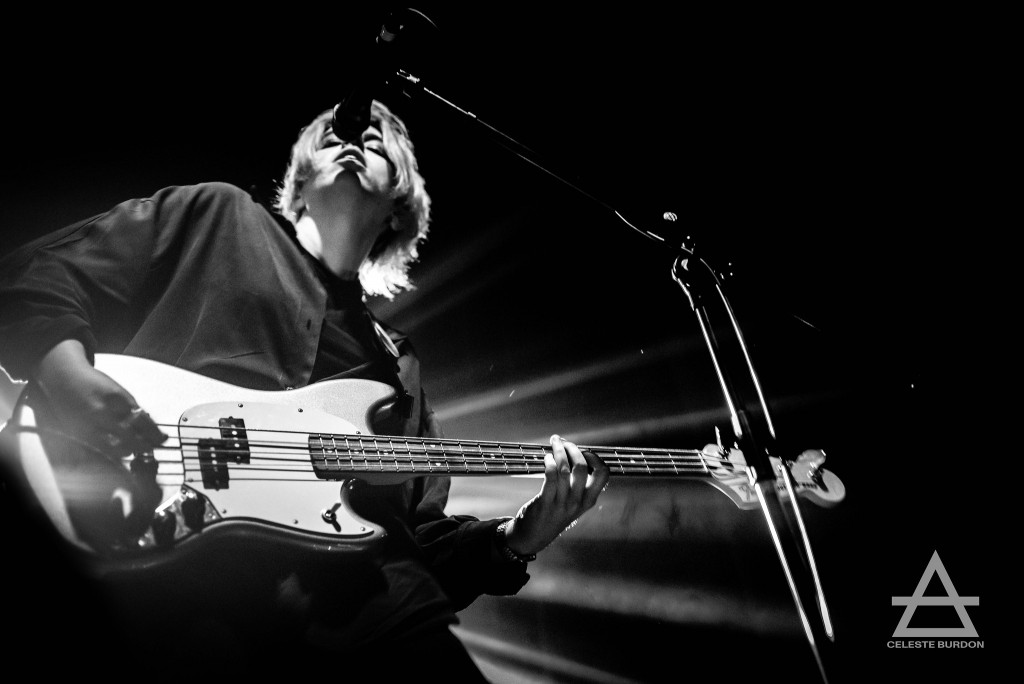 Pillow Queens made a triumphant return to Cyprus Avenue, Cork, this past weekend, having last played in 2021 during that weird phase of the pandemic where people were allowed to aggressively breathe into each other's mouths at the bar but couldn't be trusted to stand upright in a half capacity gig venue. At the time, the band opted to pull double duty and played two gigs a day so as to avoid cancelling tickets in what they called their "2 Shows 1 Cup" tour. An inspirational effort in both commitment to their fans and to bad jokes. Those in attendance were sworn to secrecy at the time as to whether or not public health guidelines were followed, but it seems the statute of limitations on that gig has been lifted.
"Last time we were here for "2 shows 1 cup" it was illegal for ye to stand up, but ye were more than willing to break the law."
Oh well. No such limitations exist at this gig, as the room is packed to the rafters. Opening with 'Delivered' from their latest album Leave The Light On, the band seem to be delineating the current trajectory of their sound from their previous efforts. Following up with 'Be By Your Side' and 'No Good Woman', both also from their recent offering, it's obvious that they've headed into darker, moodier territory in the past two years. We got a taste of it on their first album, but if that was them finding their voice, now they've really figured out what they're trying to say.
Crowd pleasers abound within the set as well, with 'Brothers' and 'Holy Show' garnering predictably rousing responses. Likewise, 'HowDoILook' receives a buoyant reaction as Sarah Corcoran takes over on lead vocals for that and its more recent follow-up "House That Sailed Away". Both tracks have embedded themselves in the set as fan favourites, as they should be, and Corcoran's stage presence has confidently evolved in the past year to match the audience's enthusiasm.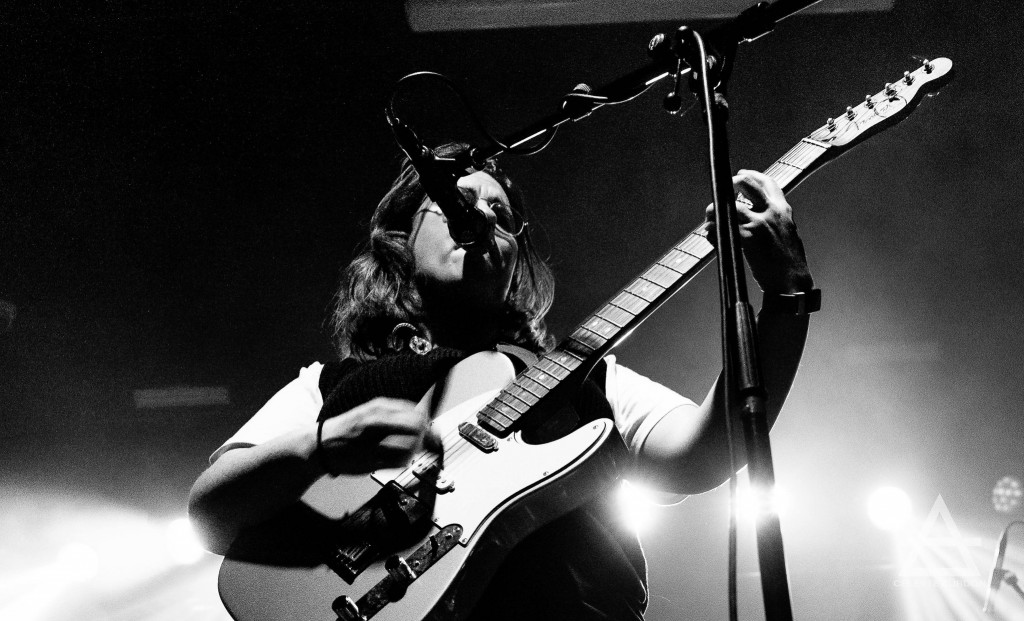 '
The whole band, in fact, seem to have turned a corner in both attitude and sound. There's a confidence in their performance that no longer looks for crowd approval for their offerings, preferring to just give it to us, already knowing that it's really good shit. Their shows have taken on a more cinematic feel, rather than the rough and ready, more punk-inspired early gigs. You really get the sense that they have their sights set far beyond the confines of Ireland's fantastic but, realistically, small venues. Their sound is steadily evolving into that of a stadium band.
They close out their set with the anthemic 'Gay Girls', before their compulsory disappearance into the liminal void that exists between every big band's main set and encore. Their encore consisted of 'Rats', 'Donaghmeade' and 'Liffey', but it was 'Rats' that really stood out. The audience response was truly euphoric, as it usually is. But tonight it stuck out for its rougher, almost frivolous high energy amid the far more polished and serious depths of their immense set. All bands have to grow, mature and evolve, and few have managed it as successfully as Pillow Queens, but watching the reaction to 'Rats', it really makes you yearn for some more glimpses of their earlier sound. Their new stuff is impeccable, allowing the crowd to get lost in the wash of musicianship and lyrics, but the thought struck me that few of their newer tracks can get the crowd dancing and singing like this.
That thought rapidly evaporates however, as they drift into the opening bars of 'Liffey' and the two well-built lads beside me spill their pints as they throw an arm around each other's shoulders and start roaring "Someday you'll have my head…" like it's the national anthem at 2.30am in Coppers. Pillow Queens' power endures. So much so that they've announced an extra gig in Cyprus Avenue for October 30. 2 Shows 1 Month? No bother. Mike Ryan
Photos by Celeste Burdon