Events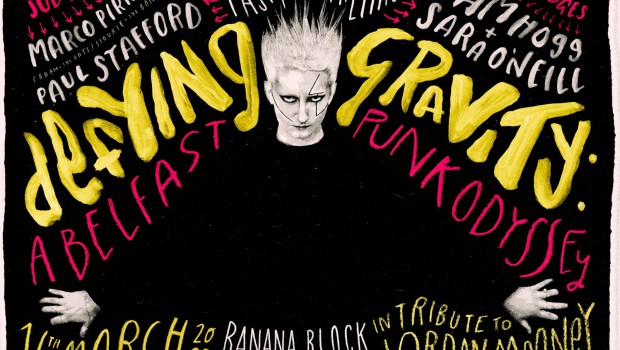 Published on January 12th, 2023 | by The Thin Air
0
Defying Gravity: A Punk Odyssey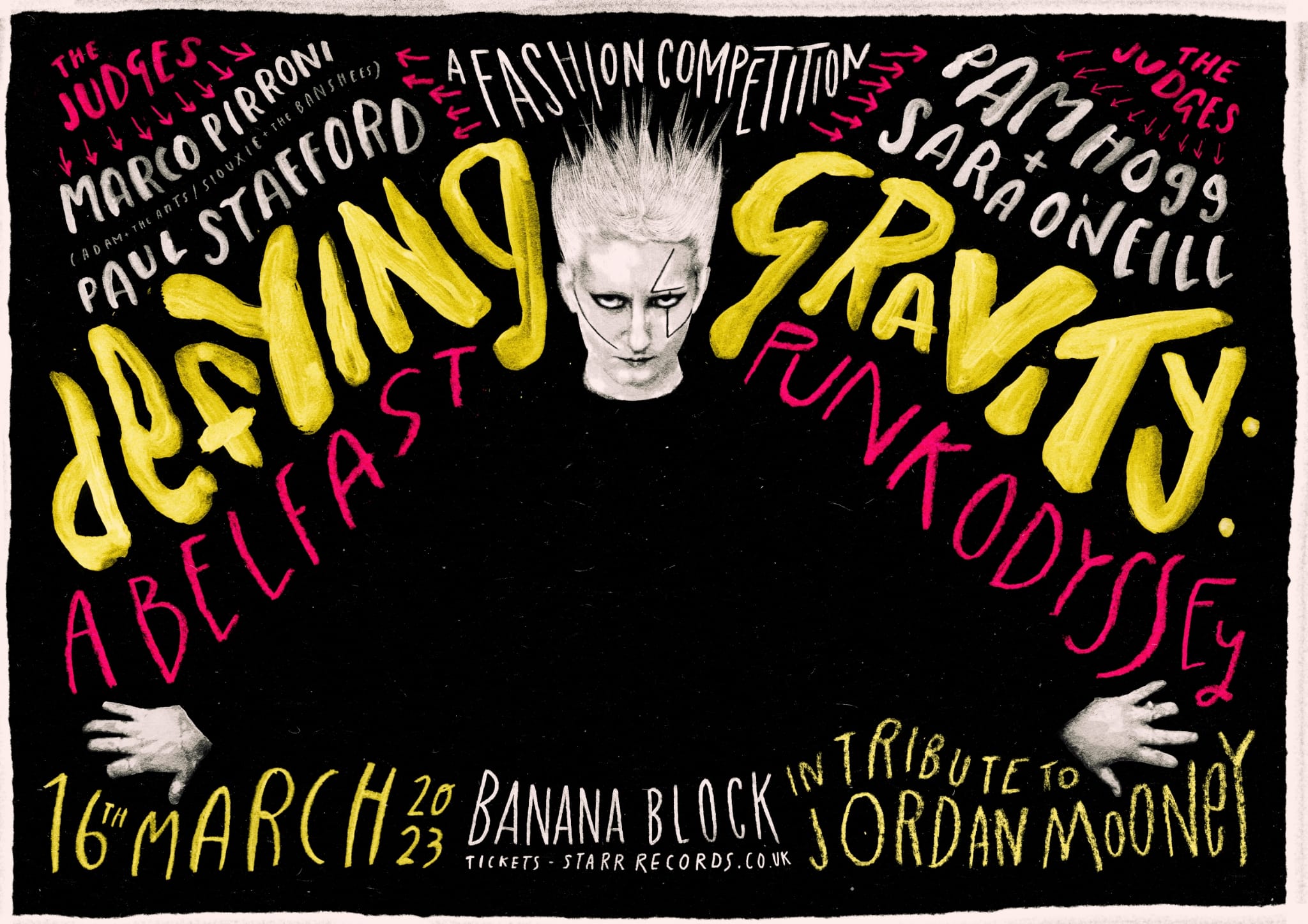 On 16th March, Belfast's punk-inspired fashion competition Defying Gravity: A Punk Odyssey makes its inaugural outing at The Banana Block, a thriving events space & living museum in East Belfast.
A celebration of homegrown talent and a fashion competition honouring a true punk and style icon, the project was devised with its original guest judge, British punk icon Jordan Mooney – who sadly passed in April 2022 – as central to the premise of the show. Honouring her towering legacy while showcasing Belfast's creative sector, it will give local fashion designers the chance to showcase their work and walk away with immersive work experience with a major TV network and a £1000 cash prize.
Offering their world-beating expertise on the night are four very special guest judges: legendary Glasgow fashion designer Pam Hogg, award-winning Belfast hairdresser and stylist Paul Stafford, fashion designer and illustrator Sara O'Neill and London musician Marco Pirroni (Adam Ant, Siouxsie and the Banshees, Sinead O'Connor).
Timed to mark Belfast being awarded the prestigious UNESCO City of Music status, the event is also a carefully-curated celebration of Belfast's rich musical heritage, namely punk in all its various iterations and its expression right across Belfast's creative sector. As well as featuring models and choreography by Style Academy, a live soundtrack by acclaimed Belfast producer & DJ Phil Kieran based on his club night Leatherette at Ulster Sports Club, A/V from Visual Spectrum, visuals and film courtesy of Stephen Hackett, and costume design experience by Cathy Prior (Derry Girls, Channel 4, BBC, Netflix, Paramount+), the city's most beloved broadcaster and Coronation Street appreciator, Julian Simmons, will compere on the night
Defying Gravity co-founder Sinead Green said: "We are holding this event at The Banana Block, a living museum in the heart of East Belfast which is fast becoming a favourite venue for the music community in Belfast.
"It is borne from our friendship with Jordan Mooney, and in tribute to her – hence the name Defying Gravity, the title of her memoirs detailing her life and career from its beginnings working in Vivienne Westwood and Malcolm McLaren's King Road boutique to becoming a countercultural icon. She was our original guest judge and as she passed away last year, we wanted to continue with the show in her memory and deliver something that she would be proud to be a part of."
Green continued: "We want to create an annual event that showcases and engages with multiple disciplines across the creative industries in Belfast, but with a celebration of music being at its core. We believe that in doing this collaboratively, we can build a strong team of industry professionals to ensure that this musically-inspired showcases can be a fixture in Belfast's calendars, as not only a musical event but also a fashion and AV event too."
Tickets for Defying Gravity are available to buy here. Following the main event, the official afterparty featuring Phil Kieran will also take place at The Banana Block