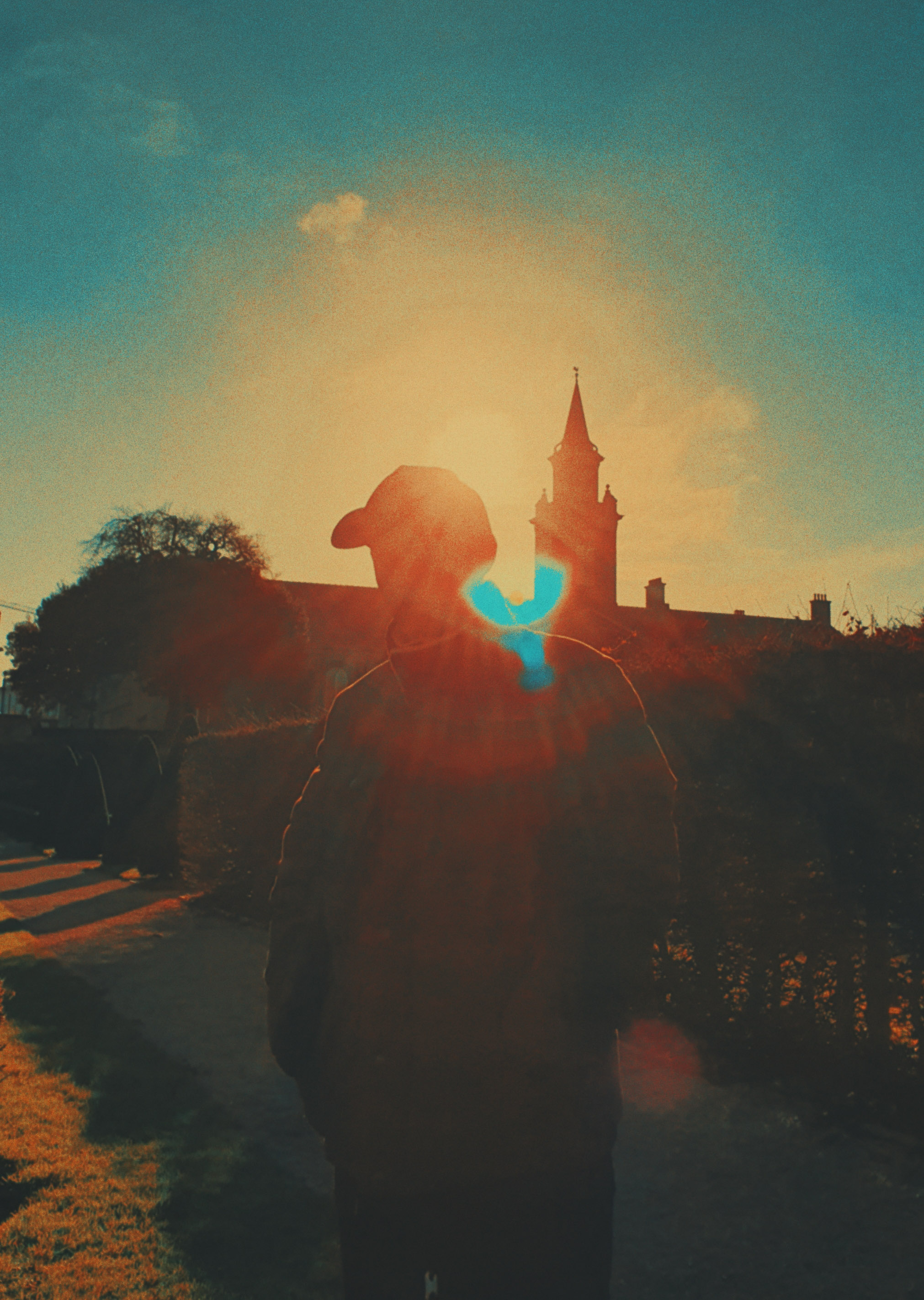 Few Irish artists have shapeshifted convincingly, or as consistently, as Phil Quinn. Over the years, the Belfast musician has offered up an abundance of first-rate sounds as – or as a member of – Charles Hurts, Gross Net, Girls Names, and Grave Goods, as well as recent collaborations with the likes of Aoife Wolf.
It's a winding and immersive path that leads very nicely to peak hue. A homophone for their initials, PQ, the new solo project's first release, safe room, instantly hits like a clean, meditative break from the more ardent, beat-heavy post-punk they're rightly lauded for. Ahead of the three-tracker's release on 3rd February, its title track – a self-described scion from the pandemic era – is a dose of wonderfully submerged ambient-pop, bringing together flute, arachnid guitar and backwashed synth shapes.
Speaking about the song, they said: "safe room came about in early/mid 2020 and is, for me, emblematic of that time with its forced limitations. A transformative period for many of us, I certainly came out of it with the urge to slow down and for some semblance of peace and I think that comes through in the music too. I was mucking around with some chords, one or two of which reminded me of the save room music from the Resident Evil series and you can ascertain the rest from there."
Speaking about the upcoming EP, they continued: "I try not to force anything and these days I just see what comes when it does, if it does. As a result, I've been leaving my comfort zone a bit when it comes to how I use my voice, for example, or in using the flute; an instrument I've not played in approx twenty years for fear of either not being good enough, or worse, dreadfully uncool."
Have a first look at the video for 'safe room' below and pre-order the EP via Bandcamp here.
Photo by Sarah McDonnell