Album Reviews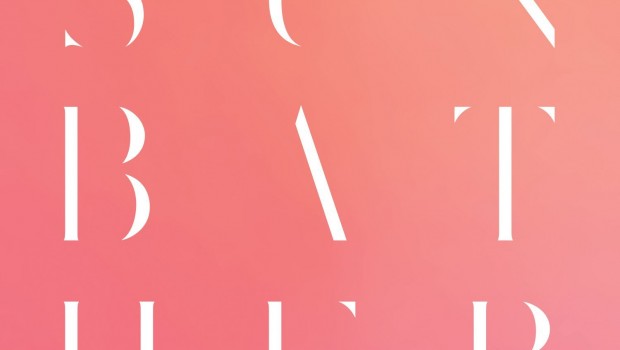 Published on June 13th, 2013 | by Chris Jones
0
Deafheaven – Sunbather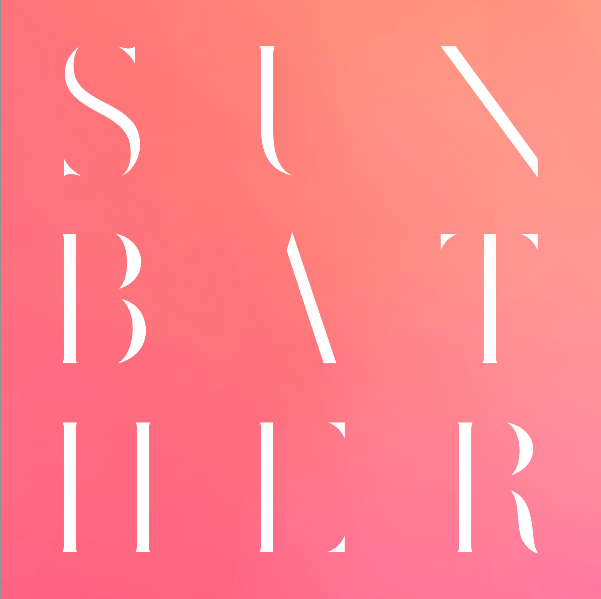 Much of the discourse surrounding San Francisco's Deafheaven has concerned how metal or otherwise they are. Though their sound is rooted in the death-obsessed subgenre of black metal, it touches on post-rock, hardcore and shoegaze, while band members George Clarke and Kerry McCoy opt for button-down shirts and side-partings over corpsepaint, leather and steel. As Clarke told The Fader recently, ""If you ever see me with a spiked jacket on, I just look like a douchebag." They get tagged as hipsters by black metal purists, and mocked for their non-adherence to tradition. And, fortunately, they don't appear to care a jot.
After signing to Deathwish Inc (the label run by Converge frontman Jacob Bannon), the 2011 mini-album Roads To Judah outlined Deafheaven's modus operandi. Every track was a serpentine, multi-part epic, wending its way through between seven and 12 minutes of hammer of the gods drumming, layered, effects-laden guitar and Clarke's paint-stripping howl. As a calling card, it took some beating, managing to aim a respectful nod at their Scandinavian forebears and US contemporaries like Wolves In The Throne Room and Bosse-de-Nage while plotting a path forward into new territories. But it was just that – a calling card; a beginning. Now we arrive at the release of the band's debut full-length record, and it's quite a statement.
From the pink cover art and that title, it's immediately apparent that Sunbather is not going to be a run-of-the-mill metal album. And although it is structured around four 9-to-14 minute tracks of a similar format to those found on Roads To Judah, it's far more ambitious, retaining the sense of sorrow and existential angst at the core of Clarke's lyrics and vocals while pushing forward in every other sense: ambition, power, dynamics – and beauty.
There is plenty of innovation, particularly in the three instrumental tracks that are slotted between the four main 'songs'. Each one functions as an interlude, as respite from the chaos on either side, but they deserve attention as works in their own right. 'Irresistible' features delicately picked guitar and piano and functions as a coda for the opening track 'Dream House'; 'Please Remember' is a noise piece that fades into acoustic strumming reminiscent of the Smashing Pumpkins; and 'Windows' is just under five minutes of saturated ambient sound and the buried voice of a paranoid preacher – the kind of thing you might expect from Godspeed You! Black Emperor.
So far, so post-rock, but what about those four monoliths? 'Dream House' arrives first, immediately hurtling into layers of lightning-quick riffage and blastbeats, quickly followed by Clarke's anguished screams. But those screams are never the main focus – they are buried in the mix, used as an instrument with no more importance than the massed ranks of guitars or Daniel Tracy's preternaturally powerful and imaginative drumming. Everything builds to a thrilling breakdown before falling away to near-silence, leaving only a plaintive guitar melody. Then, the maelstrom returns and amid spiralling, Mogwai-esque guitars, Clarke recounts a drunken text conversation he once had with a girl:
"I'm dying."
– "Is it blissful?"
"It's like a dream."
– "I want to dream."
He screams that last line again and again, a desperate howl from the core of his very being. It's not the kind of sentiment you would normally expect from a black metal album.
There are moments of catharsis like that throughout the record – the impassioned screams of 'always and forever' at the end of the title track being another example – but it would be unfair to focus too much on Clarke, important though he is. The genius here is in the dynamics – few rock bands are as adept in handling both delicacy and brutality, and guitarist McCoy finds a third way too, that of beautiful, blissful noise. It's the surge of warm, seductive guitars three-and-a-half minutes into 'Vertigo', the stupendously exciting stop-start trick five minutes into 'Sunbather', and the gloriously elegiac final few minutes of 'The Pecan Tree', a sorrowful yet galvanising passage that remains in the ears and the mind until long after the record has finished playing.
In just over an hour, Deafheaven have done something unimaginable – they've taken the hopelessness of black metal and made something intimate and sorrowful, yet uplifting and absolutely inspiring out of it. In addressing the themes of the album, Clarke has talked about the inner anguish he has felt at failing to live up to his own and others' standards of success. He can worry no more. His band has almost certainly made the best metal album of the year, probably the best rock album and maybe – just maybe – the best album of the year, period. The metal purists can bitch and moan all they like about how 'kvlt' or otherwise Deafheaven are. Sunbather is a truly astonishing album. Chris Jones
Summary: Check out: Dream House, Sunbather.

If you like this, you might like: Godspeed You! Black Emperor, Mogwai, Bosse-de-Nage.