Live Reviews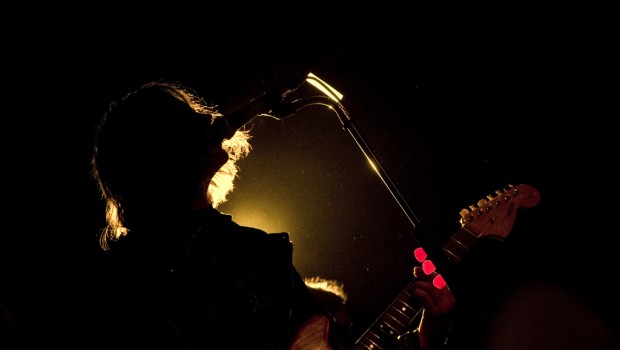 Published on July 11th, 2013 | by Ryan McMurtry
0
Peace, Superfood – Limelight 2, Belfast
With the era of Pagers and Kenan & Kel back in fashion of late, tonight is a night that plays host to two tight bands with their fingers very much in the 90s pie.
Up first is Birmingham quartet Superfood (below), whose brand of alternative rock is filled with catchy and rigid melodies, combined with lovely sharp percussion, strongly reminiscent of Cake (these food references aren't intentional). Sporadic, unconventional harmonies are provided seemingly on a whim by the guitarist which are slightly unusual but spice things up nonetheless.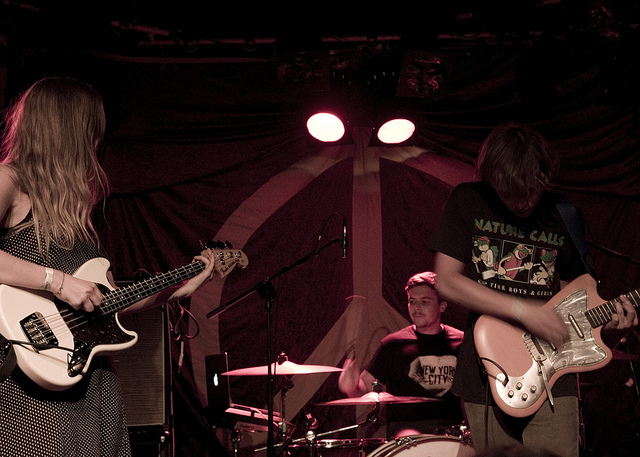 Superfood round off their intriguing warm up set with a self titled track, which also doubles up as their most well rounded one. The punchy percussion and persistent guitar riffs throughout help to paint the picture of a band with plenty of character and a bucketful of promise.
Limelight 2 is pretty much full as Peace (frontman Harry Koisser, pictured at top) make their way onto the stage, greeted with the ear piercing, high-pitched screams of the teenage girls that have bombarded their way to the front. Peace waste no time in thrusting into their opening couple of tracks, filled with the sort of tough grungy riffs that have the likes of NME weak at the knees of present.
Indeed, on the surface Peace sound like a sort of meshing together of everything that you remember being great about bands the 90s. Heavy, Suede-esque brit-pop that is as sharp as it is catchy. It's heavy enough to grip you but not so much so that you fail to appreciate them musically. Perhaps one of their only drawbacks is hearing constant snippets of their influences; Blur and Nirvana amongst others come and go, giving you the inclination to become sidetracked with who rather than what they sound like.
As the set progresses their sound becomes imbued with more current, textbook indie rock, with lingering high-end guitar riffs reminiscent of the Maccabees and Vampire Weekend of the past few years. This is particularly evident on the excellent 'Wraith' which asserts itself as one of the bands most interesting tracks.
Undoubtedly one of their most redeeming features as a band is their sheer energy. Each song has them bounding about the stage like their lives depend on it. The guitars echo almost like a pulse, thumping around the room, to the delight of a very young crowd who take it all in with an apparent element of wonder.
Interestingly, it's the band's slower tracks that go down the best with the crowd. 'Float forever' and 'California Daze' both spark a screaming contest amongst the crowd, with near enough everybody yelling back the lyrics and putting arms around shoulders. 'California Daze', a bit like 'Wraith', stands out amongst the rest of the band's material as being a particularly good track, with thoughtful chord progressions and soft harmonies that seem somewhat inspired by the Beach Boys.
As they finish the gig with 'Lovesick', leaving their clearly rapidly growing fan base very satisfied, you start to wonder what the future will hold for Peace, who despite their obvious wealth of talent, still seem to be trying to finding their sound. It is in tracks like 'Wraith' and 'California Daze' that you see them at their most promising and it would seem more likely that, as they develop, this is the direction they will take. Ryan McMurtry
Photo by Joe Laverty. Check out the rest of his photos in the gallery here.