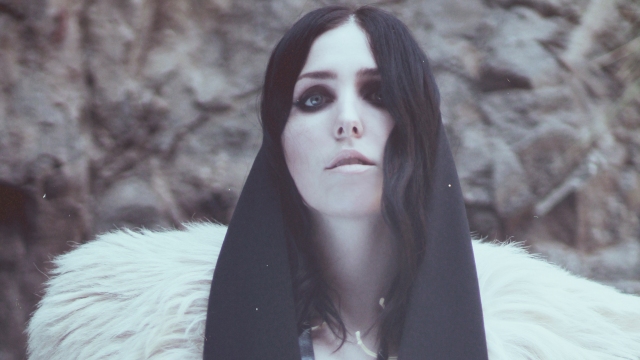 And so it goes. After many years playing host to thousands of bands from every corner of the earth and providing a hugely important platform for innumerable local bands and artists, Auntie Annie's, one of Belfast's most loved music venues, breathes its final breath tonight having announced its imminent closure. As is only to be expected, the scene is a strange contrast of sorts: downstairs in the main bar the atmosphere is one of ecstatic – if not naturally hesitant – celebration; upstairs, a significantly more mournful mood takes hold in advance of one final night of pining, transatlantic folk.
With a small crowd assembling upstairs early on, Robyn G. Shiels excavates his soul once more via open-chorded acoustic gloom; ensnaring bursts of subtly snarling truth that lull and enlighten in equal measure. Proving an altogether apt soundtrack to what is effectively the end of an era, the likes of 'If I Were Thy Demon' and a hugely impressive (that is, totally inexplicable) rendering of classic rock band Rose Tattoo's 'Assault and Battery' sees cutting tales of lonesomeness and desolation astutely conveyed in characteristically stark manner. At the end up, a new song – "naturally called Black Moon" – stands out in particular as Shiels prove very much a craftsman of song all but unrivalled in his forlorn field yet again.
Shortly afterwards, with the room shrouded in expectant silence despite being considerably more peopled than before, enigmatic California singer-songwriter Chelsea Wolfe and her band emerge to a swelling acoustic tide; a neo-gothic death knell blending folk and drone to form darkly folk odes. With the room cast into instant reverence, a huddled, swaying mass of shoulders and static heads submit to the band's subtle acoustic surge. Much like Cocteau Twins, the majesty of Chelsea Wolfe's angelic murk – quivering, lamenting, gloriously shrill – imparts a distinct presence from both in poise and delivery; an increasingly feverish proposal that grows by the song."Can we take the lights down a little bit?", the songstress requests – the room already immersed into the jaws of darkness.
The otherwordly 'I Died With You' proves an early peak; its sparse harmonies conjuring phantasmal images of elsewhere. Likewise, the two-chorded, fiddle-steered 'Flatlands' – also taken from Unknown Rooms: A Collection of Acoustic Songs – sees "I don't care about anything you've ever owned" changed to "I don't give a fuck about anything you've ever owned". Hugely transformative in its bearing and context this evening, it essentially distills Chelsea Wolfe's inimitable nocturnalism to a four minute open-letter driven by streams of tangible longing and the regurgitated workings of memory. Needless to say, all eyes are on Chelsea Wolfe throughout; the stage an impenetrable coven of neo-gothic dusk.
Halfway through the set, the band glide backstage, leaving violinist Andrea Calderon to link into the fully electric closing half; her cinematic vignette proving a wonderfully sombre breather – a brief opportunity to take stock. Despite the likes of the Sonic Youth-influenced 'Demons' and 'Mer' descending into laudable noise rock tangents, whether it's due to the sound or the sheer impressionability of the first half of the set, it just doesn't feel as convincing or immersive an experience as before. That said, even in the numbers that suffer from either sound problems or a general sense of inspirational ennui, the band summon a own coolly cacophonous closer in the form of the Slint-like 'Pale On Pale' – ravaged chords and a barrage of stellar improvised noise blowing out Auntie Annie's historic candle in the most fitting manner imaginable. Brian Coney