Features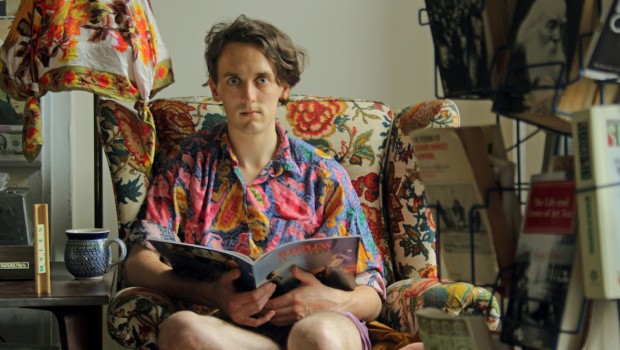 Published on September 18th, 2013 | by Brian Coney
0
Incoming: Myles Manley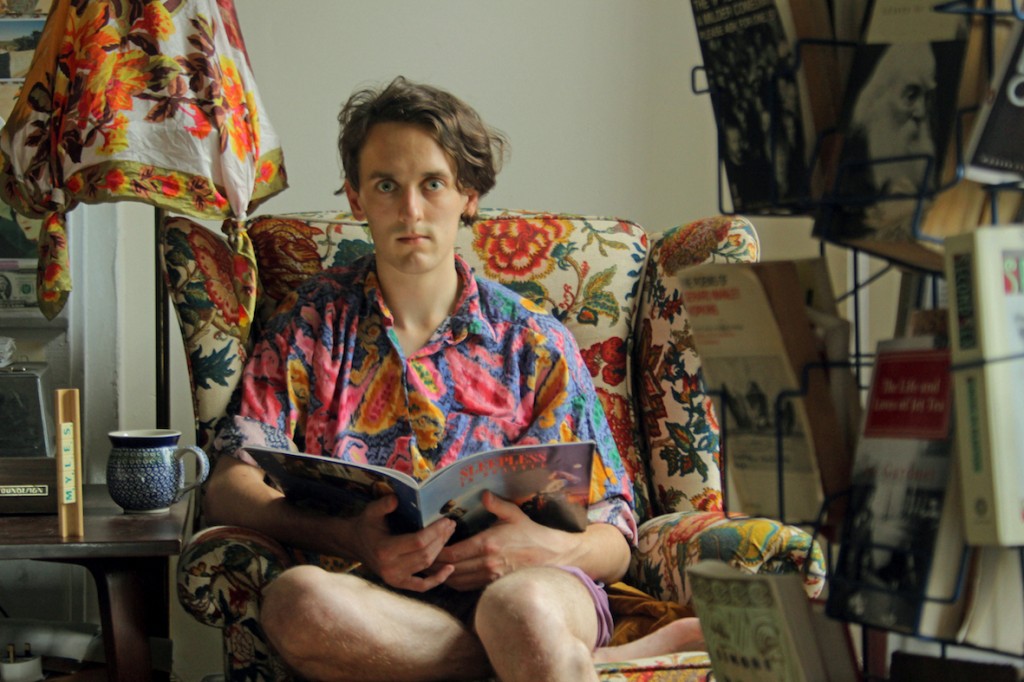 In the latest installment of Incoming we shoot the proverbial breeze with singer-songwriter Myles Manley, a completely one-of-a-kind artist born in England, raised in Sligo and currently based in Dublin. Idiosyncratic, offbeat and hugely accomplished, he evokes everyone from Jeff Mangum of Neutral Milk Hotel and Bright Eyes and is a brilliant and unconventional poetic mind on the brink of breaking through. 
Hi Myles. First off, what are your earliest memories of wanting to be a musician and performer? Are there any defining first moments?
I started playing the bass at about 15 because there were around 20 electric guitar players in my year in school and no bass players.
When did you finally take the leap to "become" a songwriter? Was it, do you think, your calling?
I'd been mainly writing short stories before then, but once I realised how easy most songs are… there was some sense of fate about it.
It seems that your sound betrays a wide range of influences. Which albums and artists have made an indelible imprint on your sound?
So much cool music. I've been listening to Tago Mago by Can this week and was reminded of that influence. But also things like Live and Kicking and CD:UK from the 90s. I think my 'sound' comes from the music of my childhood – Frank Sinatra's orchestra is the pinnacle, but also The Divine Comedy, Nanci Griffith, OK Computer, Judy Garland. Stuff like that.
Your videos and lyrics are positively imbued with vivid and idiosyncratic literary and artistic references. Aside from musical influences, what inspires you from a literary or visual perspective?
So many cool films and paintings. Fanny and Alexander.
In terms of your own specific artistic vision, what do you think sets you apart from other singer-songwriters of your ilk in terms of both style and sound?
Sheer talent.
How do you think your sound and general approach to creation and performance has changed over the last two or three years?
When I started doing the Myles Manley thing properly I wanted to stand in stark opposition to play-it-safe type musical outfits and have more of a general air of abandon. Working very quickly, playing whatever shit gigs came my way without any regard for what purpose they might serve, flinging songs out without regard for posterity. I basically want to keep doing that, but I'll probably take a bit longer on my next set of recordings, just for a change. I think I want to fail extravagantly, and get slightly worse at it each time.
To what extent do you think being born in England and raised in Ireland has given you a unique vantage point as a songwriter?
I moved to Sligo when I was 7 and already felt quite English, or knew I had a different way of being to the Sligo children anyway. I defined myself as English all the way through school and got a fair amount of mild abuse for it. My Mum's side of the family are all Northern Irish Catholics though, so I wasn't a comfortable fit for those kind of outbursts from the post-colonial hangover. I consider Sligo my home but I don't identify with being Irish in a simple way. I'm not very nationalistic anymore. Border control is terrifying! My family lived in a few places in England before moving, and in many different places in Sligo. I had a song once "I'm a military brat". A lot of my songs are very concerned with place.


Greatest Hits 2012-2013 is a compilation of your favourite tracks from your two previous records plus a new song, the superb 'Next Please'. How difficult was it assembling the material – selecting between tracks and order – and how have you found touring the material as a standalone album?
The album is more or less our current setlist, so it was pretty easy to choose the songs. We haven't really had to adjust the gigs at all!
From a more general perspective, how have you found playing shows across Ireland over the last few years? Do people tend to react in a certain way?
My songs have a particular resonance here. I've played a lot of gigs in America, and people like the music fine, but don't understand where it comes from to the same degree. Some of the gigs have been really amazing, sometimes I'm just the weirdo in the corner; the middle ground is the worst. After one gig a couple of weeks ago and I had a person tell me "you're the Mozart of our age" (didn't have the modesty to correct her) and another person spent about 20 minutes in the smoking area telling me how shite I am.
How healthy do you deem the current generation of Irish music to be? And which Irish artists – based in Dublin or otherwise – do you think can compete with the very best of them?
In terms of what the Irish music industry is able to push effectively, it's absolute crocks of shit – everyone knows it too, and anyone who's half good turns themselves into a crock of shit. The most talented people here feel they have no future in music. But I don't think that's an Irish problem, it's everywhere I've been. I'm fairly good at being clear "I am not going away", and it's working to a certain degree, but it's frustrating, I feel we should be much further on than we are. Music isn't really a competition. I like Garret Baker, Trumpets of Jericho, Girl Band, Rural Savage.
Finally, what are the plans for the next couple of months on the recording and touring front?
Whelan's, Dublin 19/9, Coughlan's Cork 20/9, Breed @ The Pavilion, Belfast 27/9, HWCH (Bad Bobs, 10pm) 4/10. After that I couldn't tell you.
Myles Manley plays Belfast's Pavilion Bar on Friday, September 27. Go here for more information.