Film / Theatre Reviews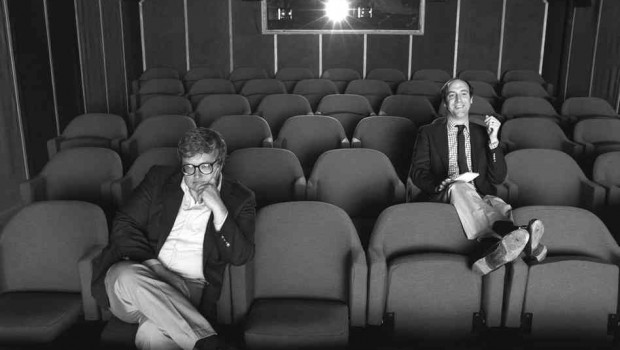 Published on November 26th, 2014 | by Conor Smyth
0
Life Itself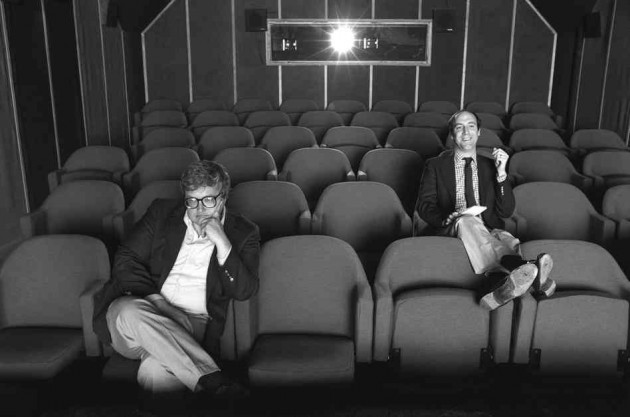 The owlish, circular Chicago Sun-Times critic Roger Ebert famously championed 1994's Hoop Dreams, an early documentary by Steve James looking at the aspirations of a group of black city kids, and with Life Itself James repays the favour. Lovers of film and film criticism will find much to appreciate in the film, which uses the memoir of the same name to tell Ebert's story, from his beginnings in print journalism to his final days at home and at hospital, scenes James captures with intimate proximity.
Life Itself is a candid and moving film about how to relate to art and how to write about it, how to live and how to die, anchored by its brittle, headstrong, dedicated, sensitive workhorse of a subject. The open access of the internet era has raised Ebert's profile immeasurably, but those of us on this side of the Atlantic will find it difficult to understand the resonance that his byline had for the makers and consumers of film. For half a century, Ebert was America's definitive mainstream film critic, writing syndicated reviews for the Sun-Times since 1967 and, along with professional rival Gene Siskel, popularising the televised film review show with the long-running At The Movies. He also won a Pulitzer prize and got a star on the Hollywood Walk of Fame. Not bad for an electrician's son.
Those of us who write for a living, or even for fun, know the delicate, infuriating process of crafting a critical voice that readers can respect and relate to. Life Itself documents the shifting forms of Ebert's life and of his voice along with it. In 2006, fighting cancer for the third time, Ebert's lower jaw was surgically removed, denying him the capacity to speak (or eat and drink). Since then he has spoken through a computerized voice system, his devoted wife Chaz or his blog. Ebert embraced the internet earlier than some of his peers; his website is still a popular platform for reviews. Along with narrated extracts from the critic's books and reviews, there's footage of him on talk shows, his PBS show Sneak Previews and the variously-titled At the Movies, along with some wonderfully bitchy outtakes of Ebert and Siskel's famously combative double act. The rakish playboy Siskel emerges as Ebert's other defining relationship: there's a great film to be made about the two's testy partnership, if anyone is brave enough to tempt fate. There is something humblingly matter-of-fact to seeing the pain-plagued Ebert, looking like a self-described phantom of the opera, typing reviews on his propped-up laptop in the hospital bed, an idealist and grifter to the end. 'A soldier of cinema' growls Werner Herzog in his trademark baritone.
There are aspects to Ebert's personality which invite more scrutiny than the film is willing to give, like his alcoholism or his Democratic politics. And there is a rich and fascinating documentary to be made about the transition of film writing onto the wild west of the internet, which Life Itself is not it. But it still does a good job of sketching out the emergence of film criticism as a legitimate undertaking and some of the professional hand-wringing over At the Movies and its 'thumbs up/down' rating system. What emerges is Ebert's value as a kind of public intellectual, encouraging and democratizing in the promotion of film-making talent but also ruthlessly critical when needed. There's a great, funny segment about Ebert and Siskel's mauling of Martin Scorsese's 1986 The Color of Money, after their earlier recognition of his talent basically saved his faith in himself. They cut from the review footage to Scorsese (who exec-produced the doc), who reacts with good-natured grimacing. 'They were right!' he laughs. Reviewing films (or anything at all) week-in, week-out, can produce a seen-it-all-before fatigue, while online culture tends to encourage hyperbole and snark. Life Itself reminds us to approach the objects of our focus honestly and sincerely, with an open heart and a sharp mind. Conor Smyth
Life Itself is available on video on-demand, and is showing on Wed 26 at the QFT. The screening will be followed by a Q&A with local critics about the future of film criticism.