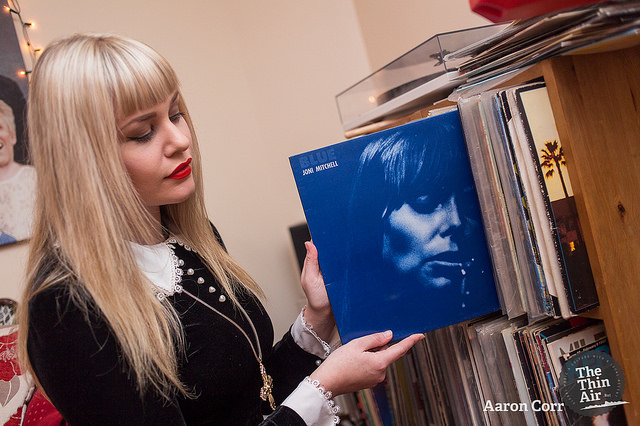 We hang out with Jen Connell from Cave Ghosts in her bedroom and discuss some of the most important records in her collection and how they've influenced her from Leonard Cohen to Beach House, and everything in between. Photos by Aaron Corr.
Blue – Joni Mitchell
Joni Mitchell has the purest voice I've ever heard and this is such a perfect record, from start to finish. I learned a lot about songwriting and singing from Joni, she's a true storyteller. I think my favourite tracks from this are 'Case of You' and 'Blue'. She paints such a detailed picture with her lyrics, you feel like you're in the room with her. She's another musician who isn't afraid to be herself. There's absolutely no pretense about her, which I love. She's so honest in interviews and has spoken a lot about the frustration she felt as a female musician. Her story is really inspiring.
Beach Boys – Pet Sounds
I've loved The Beach Boys since I was a kid and I can still listen to this record over and over. Their harmonies are just so good. Every song on this record is incredible and 'God Only Knows' is a perfect song. The Beach Boys sparked my love for pop and it doesn't look like it's going anywhere. What I'm really interested in is writing sad pop songs. I like the contrast of uplifting music with lyrics that have a darker message. I suppose it represents how people try to hide their true feelings from the world. Even if, in my case, the emotions are thinly veiled.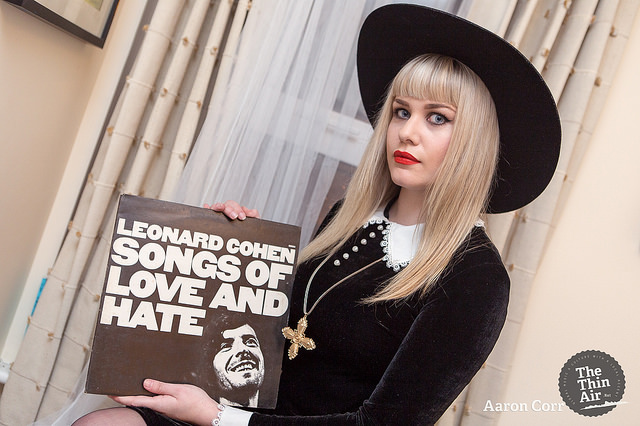 Leonard Cohen – Songs of Love and Hate
Then there are other times when you just have to write a through and through melancholic song. It generally happens to me when I'm weak and don't have the energy to pretend I feel happy, and that's honestly my best songwriting state. I love a good dose of self-indulgent melancholia and Leonard Cohen is the king of this genre. There's something about his songs that have always felt so familiar to me, like lullabies. My best friend and I used to cover Famous Blue Raincoat when we first started playing music, so he's always been a favourite of mine.
Jeff Buckley – Grace
I absolutely had to include this record to document my youth. When I was 15, my best friend Andi shoved a burned CD into my hands and shrugged, "You'll love this". Boy, did I. At that point I had never heard anything like it, so delicate yet so powerful. I was painfully shy as a teen, too shy to ever sing in public or put myself out there in any way. I was too afraid to sing in front of people and had no way of honing my craft. So, I sang Jeff Buckley songs in my room… for years. I swear I learned how to sing from listening to this record. Which sounds strange, but apparently he was inspired by female jazz singers like Ella Fitzgerald. Anyway, thanks Jeff!
Kate Bush – Hounds of Love
Ok, so I know The Whole Story is the record in this picture but Hounds of Love is actually my favourite Kate Bush record. I mean, what can you say about her that hasn't already been said? On a personal level, she changed my life. It's a strange thing growing up as a female, lacking the courage to pursue being a musician and then discovering her. It taught me the necessity of doing what you want to do, and on your own terms. 'Cloudbusting' is a masterpiece and my favourite song of all time. I love Kate's energy and how expressive and free her performances are.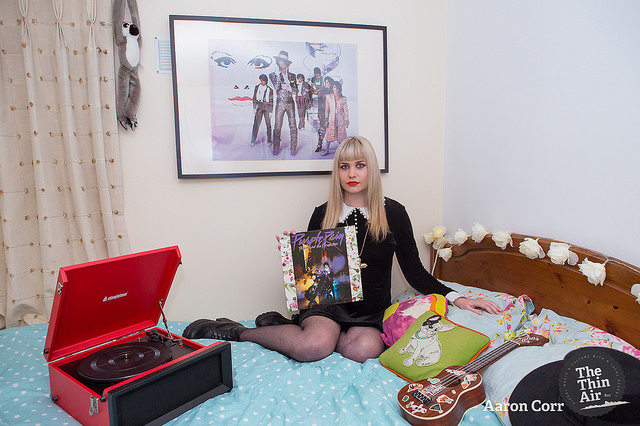 Prince – Purple Rain
Prince is a freak of nature. I am insanely jealous of his songwriting talent and proficiency at every bloody instrument. The moment that first chord plays in 'Purple Rain' gets me every time. I know how cheesy it is, but I really love that song. I'm starting to see a theme here, but I really love how he taps into his emotions. It's so raw when he sings "hoo hooo…" at the end over that guitar solo. Goosebumps. 'I Would Die 4 U' is an unbelievable song too.
Bonus: if you haven't seen the video for 'Cream', get on it. It's ridiculously sexual and over the top.
Cap n Jazz – Shmap'n Shmazz
I adore this record. It's funny because most Cap'n Jazz fans loved them in their youth but I only discovered this 90s emo band in my twenties. They were only kids and they wrote these incredible songs. Raw, messy and human. This is kind of my 'coming of age' album so I still find it quite moving listening to it today. I love Tim Kinsella's sincerity when he sings about the importance of documenting your art, your fears, your loves, and leaving something behind after we're gone.
"Fire is motion. Work is repetition. This is my document. We are all all we've done. We are all all we've done. We are all all defenses." – 'Oh Messy Life'
Miracle Fortress – Five Roses
I'm obsessed with interesting melodies and harmonies, and Graham Van Pelt completely nails it with this album. What I really love is the way he gets creative with layering textures and instruments. Beautiful pop with heart, what more could you want? There's an amazing moment in the second chorus of 'Have You Seen In Your Dreams' where the harmonies completely overwhelm everything else, it literally sounds like heaven. I've always loved the somewhat naive lovesongs of The Beach Boys and 60s girl groups. Their romanticism and idealism really captured what new love feels like. Miracle Fortress also excels in this genre. I think it's an important tradition in pop music and this record made me want to contribute to that with my own pop music.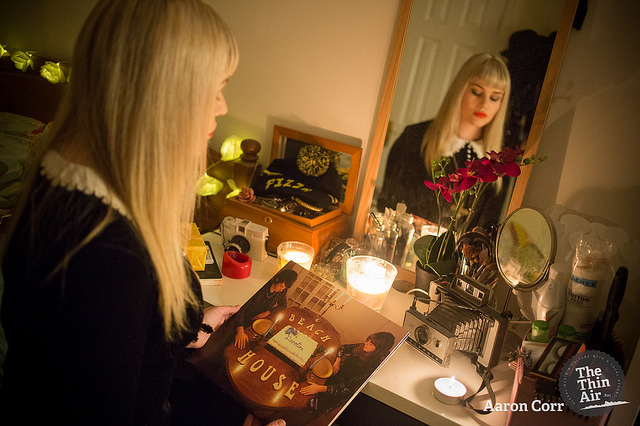 Beach House – Devotion
I probably love their first album just as much but I just happen to have this on vinyl. The first album might be stronger overall but Devotion has some amazingly dreamy moments. I love that Daniel Johnston cover too. I feel like they were gaining confidence with this record. I love the fuzzy organ beats and Victoria LeGrande's smoky voice. I love listening to Beach House when I'm painting. They're strangely hypnotic, so you kind of zone out.
Alopecia – Why?
This album always reminds me so much of New York. It's the perfect album to listen to while walking the city streets. It's incredibly punchy, and Yoni's lyrics are razor sharp. I think he's just as good a storyteller as Joni Mitchell. Favourite track is 'Fatalist Palmistry'. That middle 8 is one of my favourites. "I'm lucky to be under the same sky that held the exhale from your first breath."