Features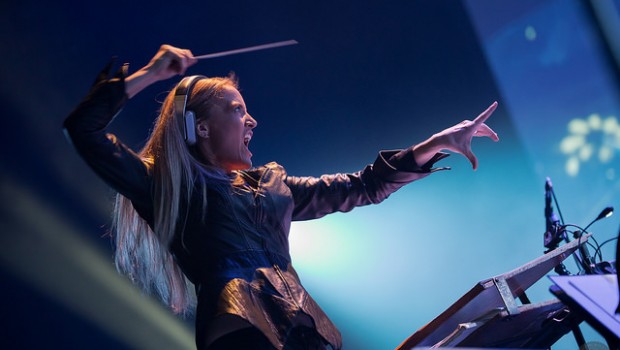 Published on April 13th, 2015 | by Loreana
0
Insert Coin: iDig International Games Music Festival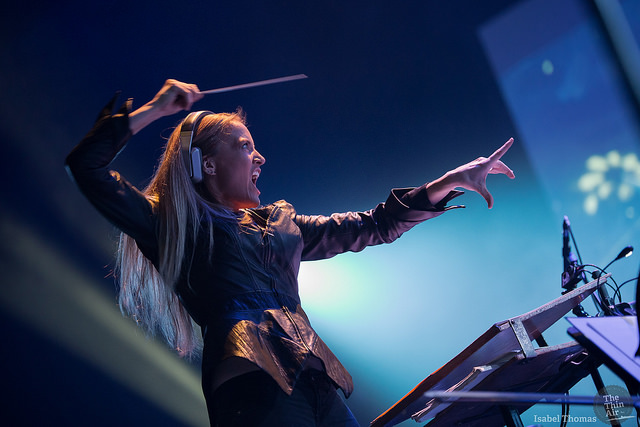 In the first of a new feature called Insert Coin, we discuss video games and people who make them possible. To kick things off, we attended the inaugural iDig International Games Music Festival at the convention centre in Dublin for plenty of gaming and a concert by Video Games Live. Photos by Isabel Thomas.
It's old hat now that video games are big business. We all know that they compete with films, music, theater, TV and pornography as the preeminent form of entertainment for the 21st century. There's no sense arguing anymore whether video games are just for children now that we have seriously mature, robust and literary titles topping charts all over the world. There's no point discussing whether video games are just mindless distractions now that we know they demand reflexes, wit and intelligence from the player. The only questions still relevant now are 'How does one get involved in this money-making, mind expanding phenomenon?' and, once you're in, 'how do we make it better?' Well, if you're into the musical side of things then iDig Music International Game Festival was the place to get some answers. Running into Easter weekend the festival offered participants an insider's view of writing music for the industry. Based around several visiting dignitaries from the world of video game music the event sought to inspire and educate while also reveling in the near religious world of obsessive gamer culture. For all that though it was a rather sensible affair. Maybe Good Friday had something to do with it, or the surprisingly typical interior of the impressive looking Dublin Convention Centre. Either way it was a surprise not to be faced with the throng of cosplayers and diehards one usually faces at the comic-cons and expos of the world. Yes there were more Kingdom Hearts t-shirts than could be counted, and yes, the place was adorned by obscure Alex Kidd fanart, but apart from that there was a seriousness that instantly separated this event from others of its ilk. It is unclear right now whether there will be another iDig but, if there is, this may well prove to be the events most appealing feature.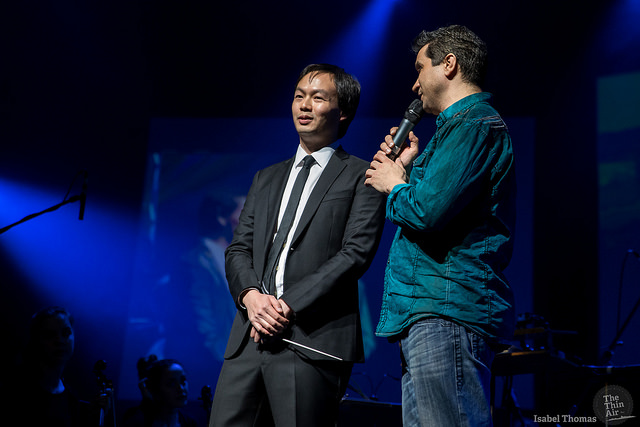 The gathering had the sense of purpose of an industry conference but without the exclusiveness. Rather, all were invited to take part, to parlay with the artists no matter what their standing and to involve themselves in the great music. Which is the point really. iDig would be completely without its appeal if it wasn't for the stellar tunes what have percolated out of the greater creativity and substantiation taking place in the gaming scene today. If nothing else this was a showcase for the sheer talent in this single, but essential, facet of the industry. One of these collective talents were The Triforce Quartet, based in Washington, who aroused and wowed with their purely stringed renditions of some gaming classics. From Halo to Final Fantasy they sprinkled the pieces with a concerto feel while exposing the sheer writing ability utilized by the original composers. So why video game music? "Because it's awesome," answered 2nd violin, Jacobs Roege. For the other members it's the nostalgia of a whole life playing games as well as the art forms quick evolution; "because of the limitations a lot of early music ends up being very melodic," explained Chris Ferrara, "but now its wide and huge, a real soundscape".
An interactive facet was the round table discussion where the industry heads critiqued music sent in by budding Irish composers. On the board were some of video game music's most important names including Tommy Tallarico (Castlevania: Symphony of Night, Earthworm Jim, Video Games Live), Emmy Award-winning sound designer Russell Brower, World of Warcraft's Neal Acree and Grammy Award winner Chris Tin. The event was hosted by iDig organizer Craig Stuart Garfinkle, who also happens to be a composer in his own right (Fallout: Brotherhood of Steel, Baldur's Gate: Dark Alliance). For its hour or so run time the audience and amateur composers alike listened and learnt. The commentary flittered from general tips to full technician banter but more important than the panels comments was the exposition and wealth of Irish talent, all vying for a place in this current niche in the music industry. What more could you want? LoZ's 'Temple of Time' accompanied by the Ilan pipes? WoW's 'Stonefire' mixed with the work of Paddy Fahey? While they may have seemed like rather outlandish requests before the event, the DIT Orchestra seemed happy to oblige. While shoehorning Irish folk into some of gaming's most beloved tunes may have seemed superfluous, that feeling was offset by the orchestra's ability to be both engaging and rousing. Before they began Garfinkle was quick to praise the events novelty and fellow composer Eimear Noone (World of Warcraft, StarCraft II, Diablo III), whose love for gaming and her homeland inspired the event, explained "it makes all the stress worth it, right now I'm so proud to be Irish".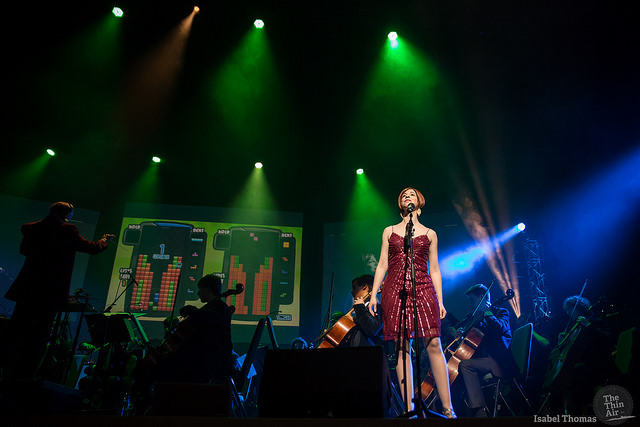 The event culminated in Video Games Live; an orchestral, immersive showcase of the best scores and songs in the business. Led by Tallarico and conducted by Noone, the two were backed by the National Youth Orchestra of Ireland, the Maynooth University Chamber Choir and the Enchiriadis Chamber Choir. These emphatic talents from seemingly disparate parts of the classical music scene were also joined by guests from throughout the whole event. VGL had not been in the country for six years and the anticipation was palpable. Gone was the intellectual conversations about gaming in the future. Gone was the chin stroking meditations on the benefits of mono recordings over phono. This was the other side of the gaming industry; big, ballsy, sparkly, emotive and humorous. With large screens offering nerd-centric visuals to match the aural punch of the music this was heaven for real gamers. With a set list ranging from Metal Gear Solid to Mass Effect and Skyrim to StarCraft there was something for everyone, or, as a few pleased faces showed, everything for someone.
"I wanted to prove to the world how culturally significant and artistic video games were" Tommy Tallarico said after. Eimear Noone, our own flag in this largely unexplored territory, called it "this great new art form". What iDig used was an inclusiveness, a levity, and an open and fresh approach which not all "art forms" always encapsulate. This is video game music now; mature, effective and vital. "It's the soundtrack to our lives," Garfinkle offered casually, "our lives in the games and outside them." Eoghain Meakin