Live Reviews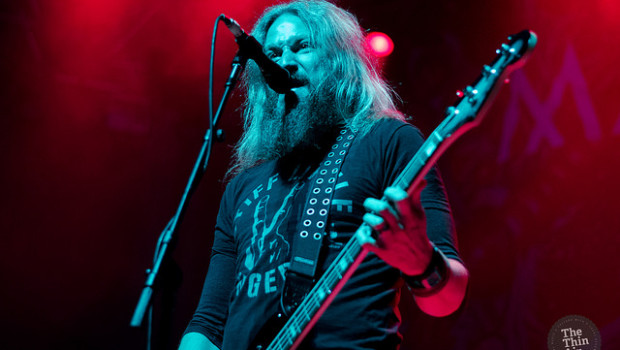 Published on June 30th, 2015 | by Brian Coney
0
Mastodon w/ Bad Breeding @ Ulster Hall, Belfast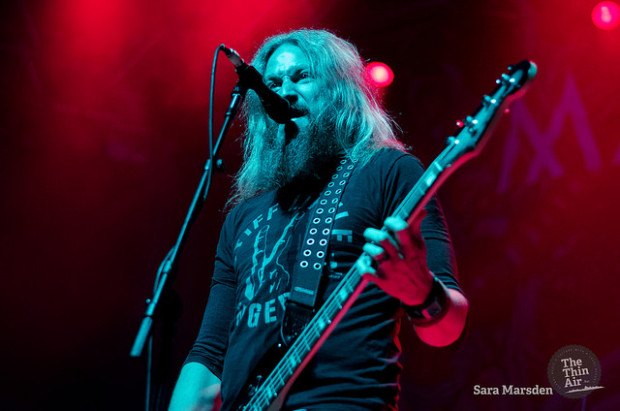 Treating tonight more like a pilgrimage into the dark heart of sludge-laden, conceptual metal than your typical jaunt to a gig, we're joined giddily by the sizeable crowd of Mastodon T-shirt wearing fans as we enter the baroque surroundings of the Ulster Hall.  The air, thick with beard and brew, seemingly creates its own atmospherics ahead of any performance so far, but, safe in the knowledge that we'll be banging our heads soon we file in and stand our ground.  It's not exactly filled to the brim, but it's not nearly empty either and the consensus thus far is that this is an ample turn-out for the day of rest.
Rest we will not, for Bad Breeding provide the warm-up to tonight's main event with  brazen confidence and an anarchistic yet orchestrated performance. "Meh" go the murmurs as we won't be truly satisfied until the Atlantans take to the stage and provide the noise.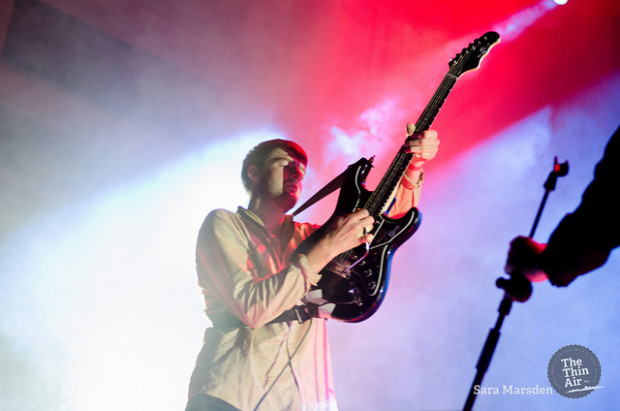 Thankfully, it's a swift transition and we're in the midst of blazing guitars and jack-hammer drums as Sanders, Hinds, Kelliher and Dailor command their legion.  It's a mixed bag so far and it's greatly appreciated that the set Mastodon are providing is so versatile.  The fantastical elements of Leviathan are industriously portrayed with the mighty 'Aqua Dementia' and 'Megalodon',  latest full-length Once More 'Round The Sun is of course still heavily on the touring agenda with the title track, 'The Motherload' and 'High Road' getting their plays with in-between and early tracks filling the set nicely by way of 'The Czar' and 'Blasteroid' and other gems.  It's an illustrious career's-worth of absolute sound-bombs pummelling our perked ears and it's awesome.
Unfortunately, despite the restless energy and fluidity, not to mention extremely capable musicianship, of Mastodon, there is little they can do about the piss-poor sound quality in  the hall that bleeds everything gruesomely together for the most-part.  There are frequent eye-daggers sent to the side of the stage courtesy of guitarist Brett Hinds in the hopes that the engineer will comply with his obvious requests to have his guitar levelled correctly.  A few attempts at this are blatantly noticeable until, finally, towards the end of Mastodon's superb performance, the advice is heeded.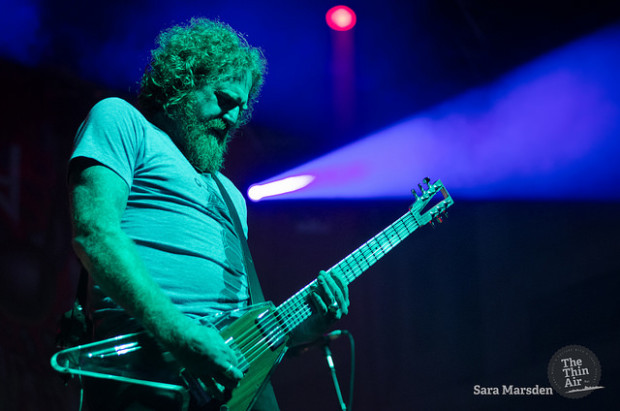 Crystal-clear and rightly so, Mastodon wrap up the evening with a tremendously gnarling rendition of Thin Lizzy's classic octave-jumping 'Emerald' and it's received with riotous applause.  Sadly, our efforts at the ol' "one more tune" are lost and the band, lovely chaps that they are, donate some choice memorabilia to their grateful audience and have some kind words to say of our island.  It's probable the "we'll be back in three moths instead of six next time" promise is just a platitude, but frankly, the loyalty would remain regardless of the wait.  We were well rocked. Aaron Drain
Photos by Sara Marsden