News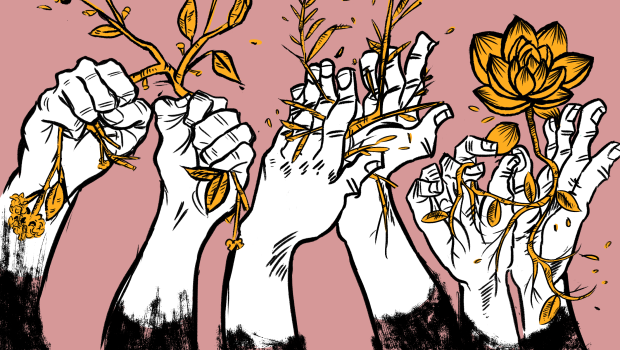 Published on August 13th, 2015 | by Brian Coney
0
Premiere: Robocobra Quartet – Mizaru
Set for their first touring traipse to the UK next month, Belfast-based jazz-punk quartet Robocobra Quartet will also make their debut Electric Picnic appearance in Co. Laois at the start of next month. Do your very best not to miss them if you're bound there this year.
"Lyrically exploring two of the three proverbial 'wise monkeys'", the latest self-produced release from the Chris Ryan-fronted band, 'Iwazaru/Mizaru', "finds the personal tangled with the social. This comes in the form of Mizaru's melancholic re-appropriation of an MP's 1932 speech and Iwazaru's self-deprecating look at "speaking no evil" that brashly pairs a lyrical call-back to The Who and a Gandhi quote in the same stanza."
Still inclined in the general direction of total singularity, the two-track release follows on from the band's stellar Bomber EP, released back in April. 'Mizaru' – which we're very pleased to premiere here – is the acme, fusing the admissive nocturnalism of Enablers with quasi-confessional stream-of-consciousness, figurative ramblings and a lamenting tone reminiscent of Radiohead's 'We Suck Young Blood' played by a stripped back Budos Band with Slint's Britt Walford on drums.
Robocobra Quartet play the follow shows next month:
04/09: Electric Picnic Festival, Co. Laois, IE
25/09:  The Magic Garden, London, UK
26/09: Four Bars, Cardiff, UK
27/09: Mother's Ruin, Bristol UK
'Iwazaru/Mizaru' will be released October 16 on limited edition lathe-cut 7″ vinyl by Smalltown America and digitally by Abbreviated Records. 'Iwazaru' will be streamed next month.
Artwork by Fiona McDonnell.