Live Reviews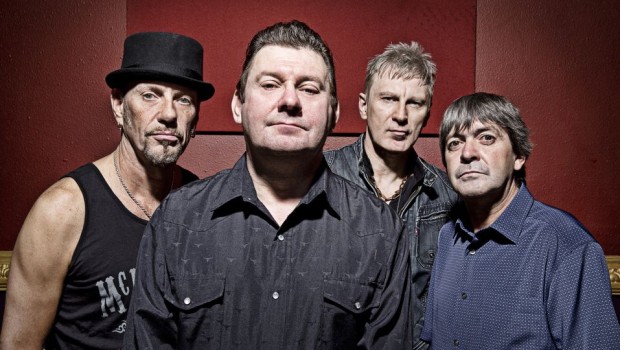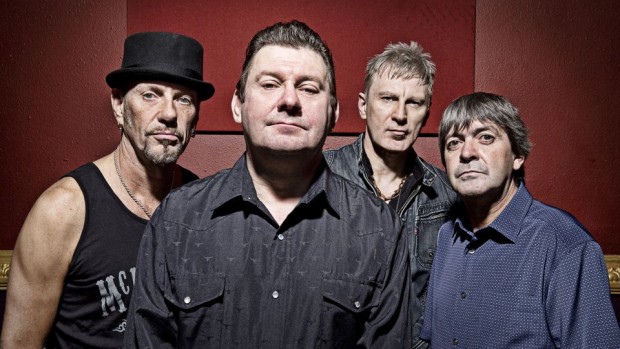 Published on November 17th, 2015 | by Conor Callanan
0
Stiff Little Fingers @ The Academy, Dublin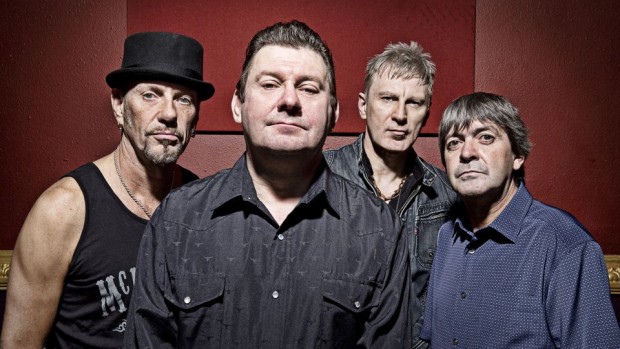 The last time I saw Stiff Little Fingers was when previous bassist Bruce Foxton was still amongst their ranks. With him having left the fold in '06, to say that tonight's gig was something I was looking forward to would be an understatement. Entering the venue I was met by the ever familiar opening notes of the band's 'Go For It', an instrumental track they've been arriving on stage to for many a year. Without a second's hesitation the quartet of Jake Burns, Ali McMordie, Ian McCallum and Steve Grantley blast straight into early-era favourites 'Nobody's Heroes and At the Edge.  
From the off its clear that Burns has lost none of his guitar playing ability or passion. On top of that his voice is still more than able to hold its own, even if that unique rasp of years past is no longer present. Getting to see McMordie – the group's original bassist – bound about the stage performing these songs is a sight to behold, while Grantley's fast paced drumming and McCallum's guitar playing highlight just how tight knit a unit Stiff Little Fingers still are.
'Trail of Tears' from last years No Going Back which has Burns' – rather ominously as it transpires – asking "how can anyone have predicted the Syrian crisis?" and "why is it there are more people who are part of the problem instead of the solution?"
'Strummerville' from '03's Guitar & Drum is an ode to SLF's fallen comrade-in-arms Joe Strummer, with a segment of The Clash's 'Clash City Rockers' thrown in for good measure. Lyrically things take a darker turn with 'Guilty as Sin', with Burns' explaining it's about "a bunch of lads who were abused".
The band delve into '94's Get A Life courtesy of 'Harp' which gets a rousing response from the audience, as does a rare airing of 'Bits of Kids, while their cover of The Specials' 'Doesn't Make It Alright', goes down a storm with Burns quipping how "they stole it from a bunch of mates!"
It's obvious that Burns has a lot to say when it comes to discussing the background to SLF's newer tracks, as he explains that 'My Dark Places' is "about depression and that it effects a lot of people" as he urges us all to "talk about" any personal issues we may have. Elsewhere, there is a sense of pure collective raw energy amongst the crowd during the final triple whammy of 'Wasted Life', 'Tin Soldiers' and 'Suspect Device'. Returning for a rendition of Bob Marley's 'Johnny Was', punk anthem 'Alternative Ulster' sees SLF somehow find a higher gear as the night's proceedings are brought to an enthralling and sweaty end. Conor Callanan