Album Reviews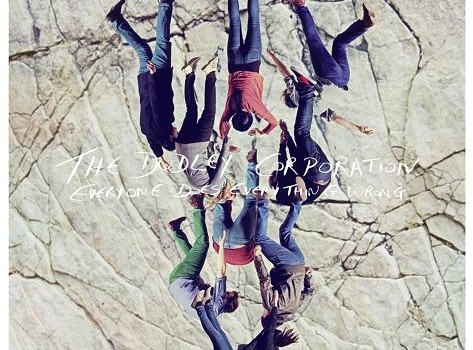 Published on May 22nd, 2013 | by Lee Gorman
0
The Dudley Corporation – Everyone Does Everything Wrong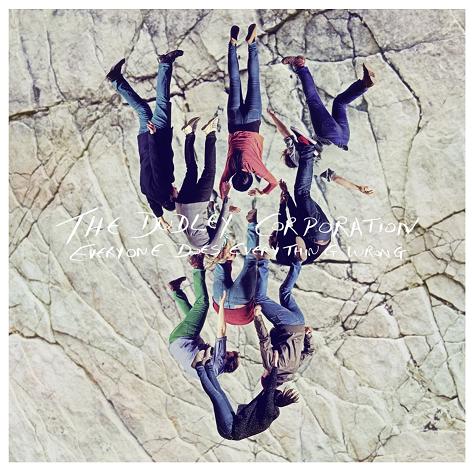 It's been five long years since the Dudleys caressed our lugholes with the slow-burning menace of Year Of The Husband. As supercharged opener 'DLQ' cranks this fourth LP into life, it's apparent that much has changed in the Dubliners' camp. Gone are the tension-building epics of old, replaced with thirteen sub-three minute nuggets of alt-rock gold. That's not to say the trio have gone down the commercial route – anything but: the guitar sound is scathing, the vocals sneer and howl misanthropically and the rhythm section pummel and clatter more intensely than ever.
Highlights of this newly-streamlined, energetic approach include the aforementioned 'DLQ', the pounding 'Under The Lamb' and the apocalyptic 'Anamalyze'. Elsewhere, 'So Sorry' thumps along like Future Of The Left, a perfect blend of pop nous and heavy grunge sludge. Single 'Grey Lights', 'Art Of Flight' and 'Kind Of Light' are glorious, giving more than a respectful nod to lo-fi greats Sebadoh and Archers Of Loaf. 'Above The Scum Below' layers some gorgeous delayed guitar over stop-start bass and drums to form a mathy patchwork worthy of Pavement. Closing sort-of title track 'Everyone Does Everything Wrong II' is the longest here; a jerky number which repeatedly threatens to bleed into an extended wig-out, only to draw back in on itself.
If there is a criticism to be levelled at this record, it is that some long-time followers may feel that the band has lost some of its identity. This is an album that undoubtedly pays homage to alternative greats like Sonic Youth, Nirvana, Dinosaur Jr. and the others mentioned above, and could arguably have been released any time between the mid eighties and now. That said, it would still have sounded fantastic no matter when it emerged, so while there is nothing comparable to the chiming wonder of 'We Angled Our Shadows And Cast Them In Stone' from the last album, such is the strength of this new material that this listener finds himself not particularly caring. Everyone Does Everything Wrong is a fucking blast. Lee Gorman

Out now on Norman Records – http://www.normanrecords.com/

Summary: Check out: 'Art Of Flight', 'Kind Of Light', 'Grey Lights'.

If you like this, you might like: Sonic Youth, Sebadoh, Future Of The Left.