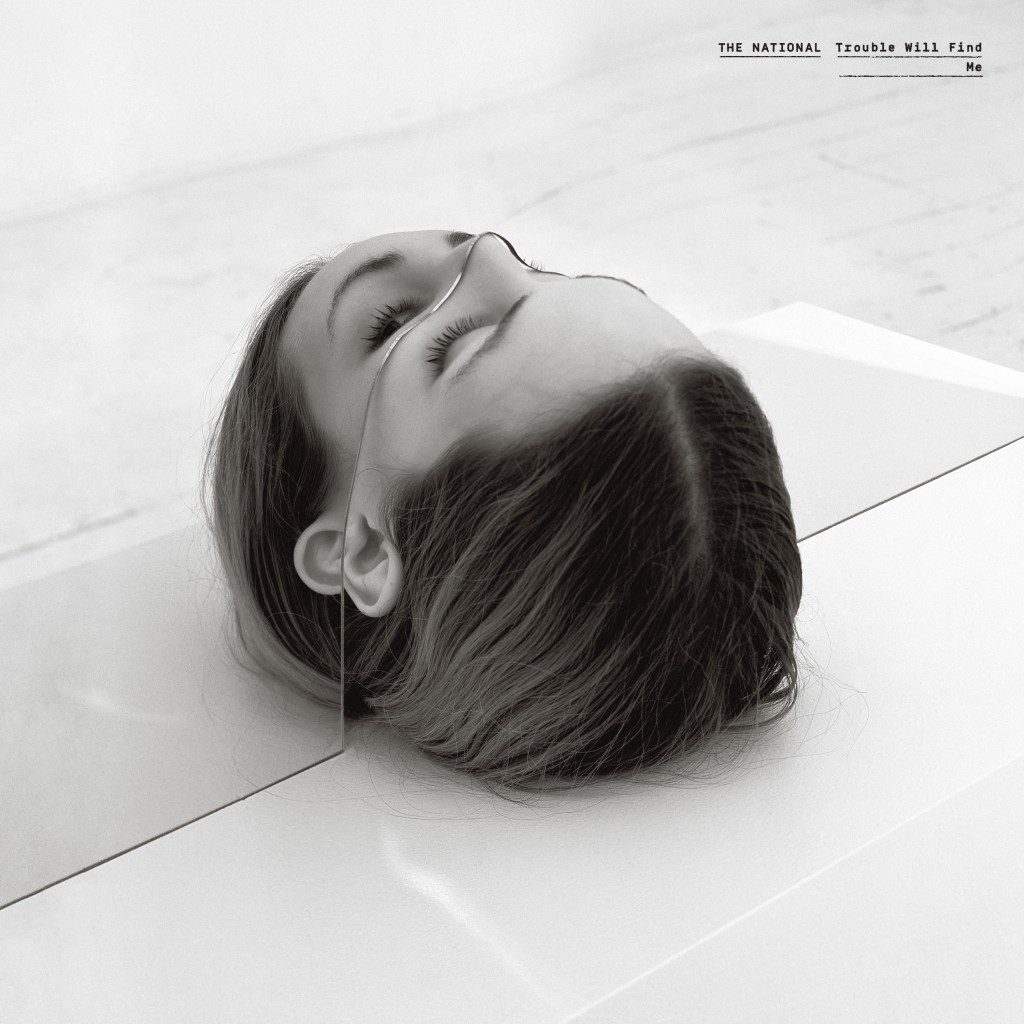 There's a famous Edward Hopper painting, simply entitled 'Gas', in which a solitary, dapper figure stands in the centre of the canvas, almost obscured by a cherry red petrol pump. On first glance its meaning is immediately apparent: it's either a character study or an elegy to those charming locations found off the beaten track. However, this simplicity is deceptive – as simplicity often is. Look to the right of the frame, where a particularly vicious darkness is bleeding from an obscured road into the forest. One wonders where this path leads and what is to be found there.
The National, now on their sixth full-length, inhabit the same shady hinterland as Hopper's loners. They make albums – and not records or downloads but cohesive, old school albums with extended metaphors, story arcs, tones and textures where the intricate arrangements and layered harmonies barely conceal the darkness swirling beneath. Take, for example, opening track 'I Should Live In Salt', which builds upon a standard chord progression with textures of acoustic guitar, piano and woodwind until it becomes a soaring, rousing thing. Its melody, like many of those cloistered within this fine record, earworms into your consciousness and lodges there for days.
While very lovely indeed, this melody is anchored to earth by the refrain, "I should live in salt for leaving you behind." The lyric, aching with sad-eyed regret and guilt, is at odds with the musical swell, and is half sung, half spoken against the backing rhythm. This, in essence, is what The National do so well. They construct songs out of juxtapositions and spare parts which should not fit together but instead become a hugely satisfying whole.
Part of the appeal is due to singer and lyricist Matt Berninger; another solitary and dapper individual whose voice is now a rich, smooth, deep baritone. It is often plaintive and full of pathos yet never less than beguiling, thanks largely to the oblique statements which take the place of choruses and verses. "Everything I love is on the table," Berninger intones on 'Don't Swallow The Cap'. "Everything I love is out to sea," he continues, swathed in reverb. On paper the unspecified "everything" might not be entirely clear yet when heard in context it makes perfect sense.  It's that vicious darkness seeping in again from dimly-lit roads, from cracked lamp-posts into derelict squats. 'Demons', another track which balances on a fine wire between being uplifting and maudlin, abstrusely mentions pythons and buzzards and alligators; further metaphors for the titular trouble which seems to follow Berninger wherever he goes.
Every good painter needs a canvas and that is exactly what is provided by the brothers Dessner, whose musical compositions are more adventurous than ever before. The songs herein are chock-a-block with interesting nuances which tickle the ears. Effects and notes chime and flutter in the background, resulting in a tapestry which implores the listener to, you know, listen, and while tracks such as the exquisite 'I Need My Girl' may be less immediate than anything on High Violet, once they dig their hooks in it is difficult to shake them free. In spite of all the aforementioned darkness – the references to loss and longing – the orchestration, notably the rhythm section, lends the album real warmth. Further, numbers like 'Sea Of Love' champion the spirit of human defiance in the face of great adversity. Trouble Will Find Me is the sound of a band – or more accurately a group of friends –  hitting their stride, finding the path through the squall line, growing comfortable in their own strange skin. Ross Thompson