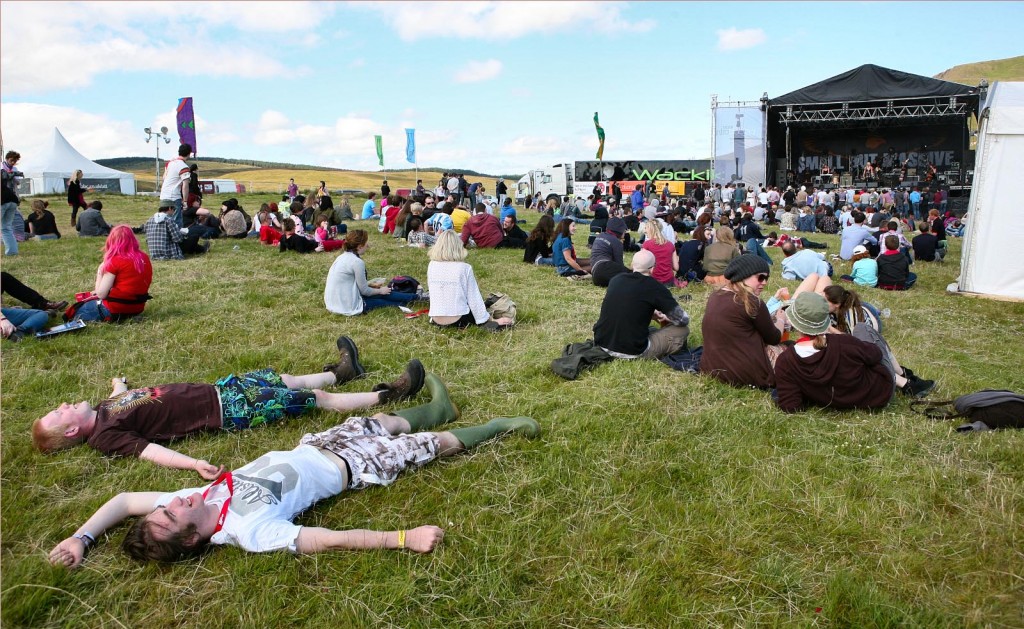 The final acts set to play this year's Glasgowbury Music Festival have been confirmed.
Joining the likes of headliners The Answer, And So I Watch You From Afar and Japanese Popstars at the annual Eagle's Rock Valley event are Dublin's blues-rock band The Mighty Stef, singer-songwriters Katharine Philippa, Alana Henderson, Rob Murphy and Paul Casey. Dance DJs Deep Fried Funk, electro-indie band Don't Fear The Natives, Derry rock band Wyldling and  Hurdles, Aces Wild, Windings and The Last Generation make up the final line-up.
The announcement comes off the back of Belfast-based rockers LaFaro, ska-punk troupe Pocket Billiards and singer-songwriter Peter McAuley AKA Rams Pocket Radio being confirmed to play the festival, set to take place over two days for the first time in its 13 year history across the weekend of July 19 – 21. The County Derry showcase at Eagle's Rock on Friday 19 in support of Derry~Londonderry's City Of Culture celebrations.
The final line-up for this year's Glasgowbury is as follows:
The Answer / Japanese Popstars / And So I Watch You From Afar / Jetplane Landing / Little Bear /Axis Of / Ed Zealous / In Their Thousands / More Than Conquerors / Million Dollar Reload / Trucker Diablo / The Bonnevilles / Runaway GO / PigsAsPeople / Vanilla Gloom / The Wood Burning Savages / Pretty Child Backfire / Furlo / Robyn G Shiels / Rosie Carney / Ryan Vail / The Dead Presidents / Silhouette / Our Krypton Son / The Wonder Villains / VerseChorusVerse / The Clameens / Susie Blue / Those Ghosts / LaFaro / Pocket Billiards / Rams' Pocket Radio / The Hot Sprockets / The Greased Palm / Paddy Nash & The Happy Enchiladas / Orchid Collective / Children Of The Sun / Emerald Armada / Alana Henderson / Aces Wild / Hurdles / Wyldling / Rob Murphy / Windings / Don't Fear The Natives / The Mighty Stef / Paul Casey / The Last Generation / Katharine Philippa / Rural Key Participants / Childrens' Music Promise Participants / Deep Fried Funk / Radio DJ's/Club DJ's and Comedians Mickey Bartlett / Paul Currie / Paddy McDonnell / Digger Browne / Marcus Olaoire / Sean Hegarty / Terry Keyes / Terry McHugh / Phil McEwan
For info regarding tickets to this year's festivals, go here.