Album Reviews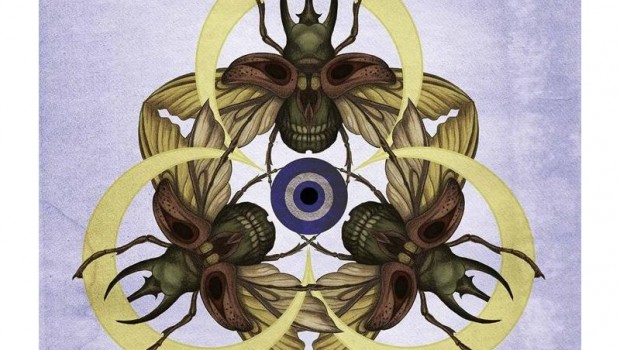 Published on June 11th, 2013 | by Dave Magee
0
Kylesa – Ultraviolet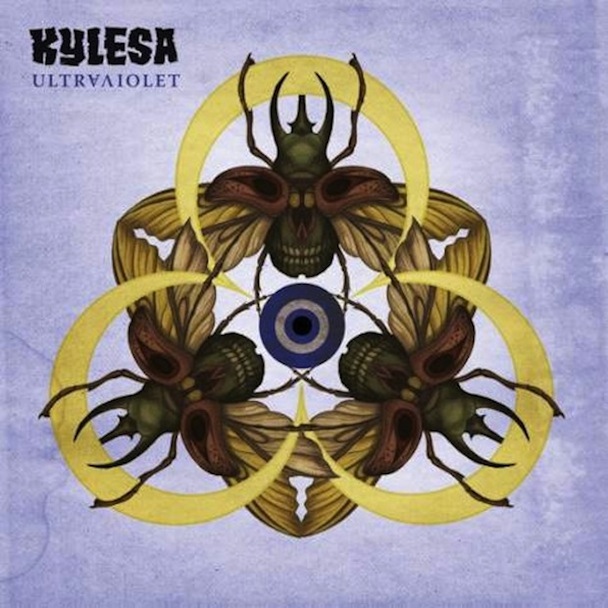 Self-proclaimed 'sludge metallers' Kylesa hail from Savannah, Georgia-  the very same state that has given us Mastodon, Baroness and Black Tusk. While perhaps not making as many headlines as the aforementioned bands, Kylesa have stood toe-to-toe with each of them with past releases and are pushing away from the pack with their sixth album Ultraviolet.
The band's career path has seen them slowly rise from the murky swamps of Georgia, twisting and turning gradually with every release. Kylesa's early albums saw the band wear its punk heart on its sleeve – albeit a sleeve still dripping with the filth of the waters from which they arose- while 2011's Spiral Shadows adopted much more of a post-punk edge and used the memory of grunge to wipe itself down a little. So it's no surprise that Ultraviolet is a sideways step away from where the band started, but it may not be the step some were expecting.
Ultraviolet is a misleading title, conjuring images of colourful psychedelica, but this record instead finds Kylesa in a reflective mood and certainly the most sombre of their career so far. Gone is much of the force which placed them naturally alongside their peers, replaced by an unexpected melancholy and search for emotional expression within these songs – an approach which doesn't work quite as well as it could.
Songs such as opener 'Exhale', which displays some of the riff- based aggression which has thus far characterised the band's sound and 'Vulture's Landing', which harnesses more of the relentless yet melodic sound of Kylesa's past are few and far between here, being heavily outnumbered by tracks like 'Low Tide'; an almost slouched indie-rock number or 'Steady Breakdown' which shows the influence of Pink Floyd at points and displays the occasional use of Kylesa's special ingredient – two drummers. Songwriting has stolen a march over sheer riffing on much of the record with a particular example being 'Unspoken', which features vocalist/guitarist Laura Pleasants trading vocal melodies with a haunting chant after meandering its way through a tame introduction.
It's entirely possible that Ultraviolet could be a career defining record for Kylesa, a seemingly transitional collection of songs which when balanced against their healthy back catalogue and live intensity, could see them capitalise further with their next release. As a record it feels at times incomplete but at others exhilarating, often struggling to find the essence of the real sound it seems the band are searching for here.
Singer/guitarist and producer Philip Cope has said of the album's title, as a reference to reaching for something intangible, "I wouldn't be doing what I do now if I wasn't reaching for something more, even if I don't know exactly what that is". They may indeed be reaching for the something unknown, but they certainly haven't grasped it yet. Dave Magee
Ultraviolet is out now on Season Of Mist
Summary: Check Out: 'Vulture's Landing', 'Exhale'

If you like this, you might like: Mastodon, Torche, Black Sabbath