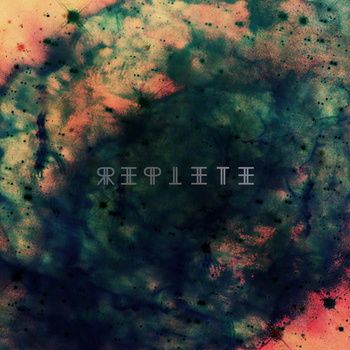 Picture the scene: it's 3 am on a Saturday night. You're in a club. Your friends are long since gone and you're isolated. It's hard to focus. Your head isn't where it should be due to over-the-counter downers and under-the-counter uppers. You're surrounded by a swirl of sounds and disembodied voices that seem to have no beginning or end. All you can do is just sit back and let it engulf you. In a different light this is a nightmare, but for REPLETE – aka Pete Lawlor – capturing and showcasing the beauty of these dark moments is a mission statement. REPLETE is the Kilkenny native's debut EP and it's an impressive one.
From the word go the album swallows you whole with the absolutely stunning 'Easy Love', and does not let you go until those final drum beats take you back into the real world like the first light of dawn. The songs are based around low, bass-dominant beats with effervescent vocal parts that seem to glide effortlessly throughout the mix. The female vocal on 'Be Nobody' deserves particular praise for its ethereal beauty. For the majority of these songs, the vocal parts add a much needed human touch which if left out would make the album a much colder, less enjoyable listen. They serve as a link back to the real world. It's easy to get lost in the darkness of this music but these disjointed, fractured vocals remind you that while you are isolated, you're not alone.
The record keeps a consistent momentum throughout and the initial trio of songs rank as some of the year's best. In fact, it doesn't falter until the cold, speaker-shattering 'I Feel Like I'm On Dope', which suffers too much from the misuse of the aforementioned vocal parts but does live up to its namesake. The songs seem to enhance one another when viewed as a collective and, more importantly, know exactly when it's time to conclude. Each of the tracks approach or pass the six minute mark, and end at the right point. Just as interest begins to wane one track finishes and a new soundscape is presented for exploration.
This little EP is a thing of wonder and intense darkness. It's a must listen for anyone who wishes to explore the dark side of a night out whilst testing the bass capabilities of their stereos. It's a record for those who are losing control, and are loving every single second of it. Will Murphy
REPLETE EP is available to download below.
[soundcloud url="http://api.soundcloud.com/playlists/3240037″ params="" width=" 100%" height="450″ iframe="true" /]