Columns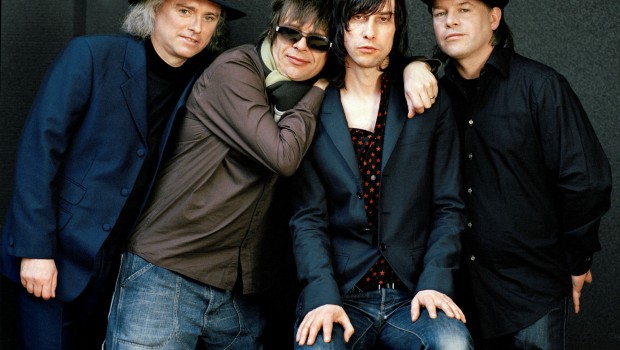 Published on June 12th, 2013 | by Jonathan Wallace
0
The Chancer's Guide to… Primal Scream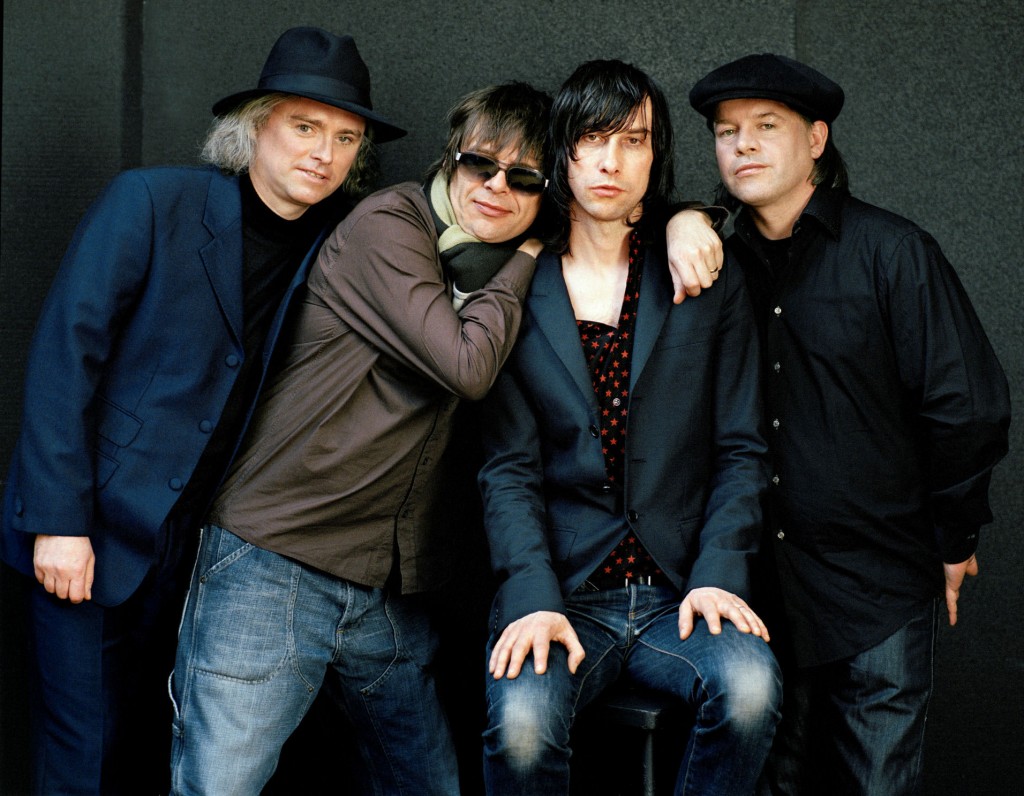 With the recent arrival of the immense More Light and cheers of "return to form", now seems like the right time to make sure we're all up to speed with the Scream Team. Have you got a grasp of their past efforts on which to contextualise that form? Do you know your 'Velocity Girl' from your 'Country Girl'? 'Movin' On Up' from 'Can't Go Back'? If not, here's a round up of some of the most significant albums that laid the foundations for Primal Scream as they are today. Also look out for the handy 'things to say' which you can slip in to the conversation down the pub or when you want to stick your oar in on some forum or other. Use with extreme caution as bluffers can so easily be exposed. Primal Scream are worth the effort, so after reading, get listening!
Sonic Flower Groove (1987)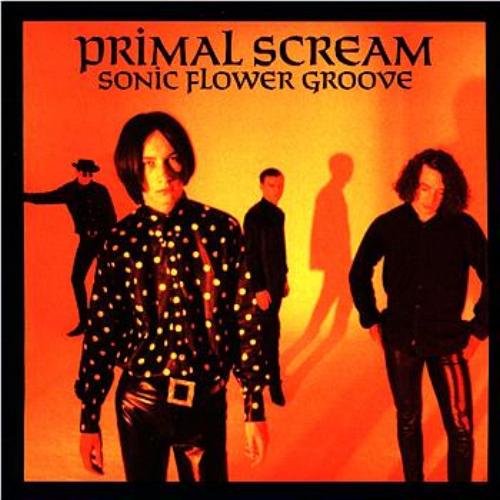 In the early years of Primal Scream when the band was more concept than tangible musical force, Bobby Gillespie was also drummer for noise pop legends and fellow Scots The Jesus and Mary Chain. As the release of their legendary debut album Psychocandy approached Gillespie was faced with an ultimatum from J&MC's Reid brothers (not to be confused with Scotland's other singing Reid brothers The Proclaimers). With admirable conviction to his own band, Bobby surrendered the drumsticks of a band already on the ladder to success and set about making Primal Scream a proper entity. After a few singles, Sonic Flower Groove eventually appeared and, not for the last time, Primal Scream wore their influences, bold as dayglow Byrds patches, emblazoned on any available sleeve. Now easily dismissed as quintessential, wet, C86 indiepop, the album nevertheless displays a consistency of undeniable songwriting knowhow and melodic flair.
What to say: It predated the similarly Byrds-tinged debut by The Stone Roses by almost 2 years although SFG was decidedly retro compared with the modernised Roses version.
__
Primal Scream (1989)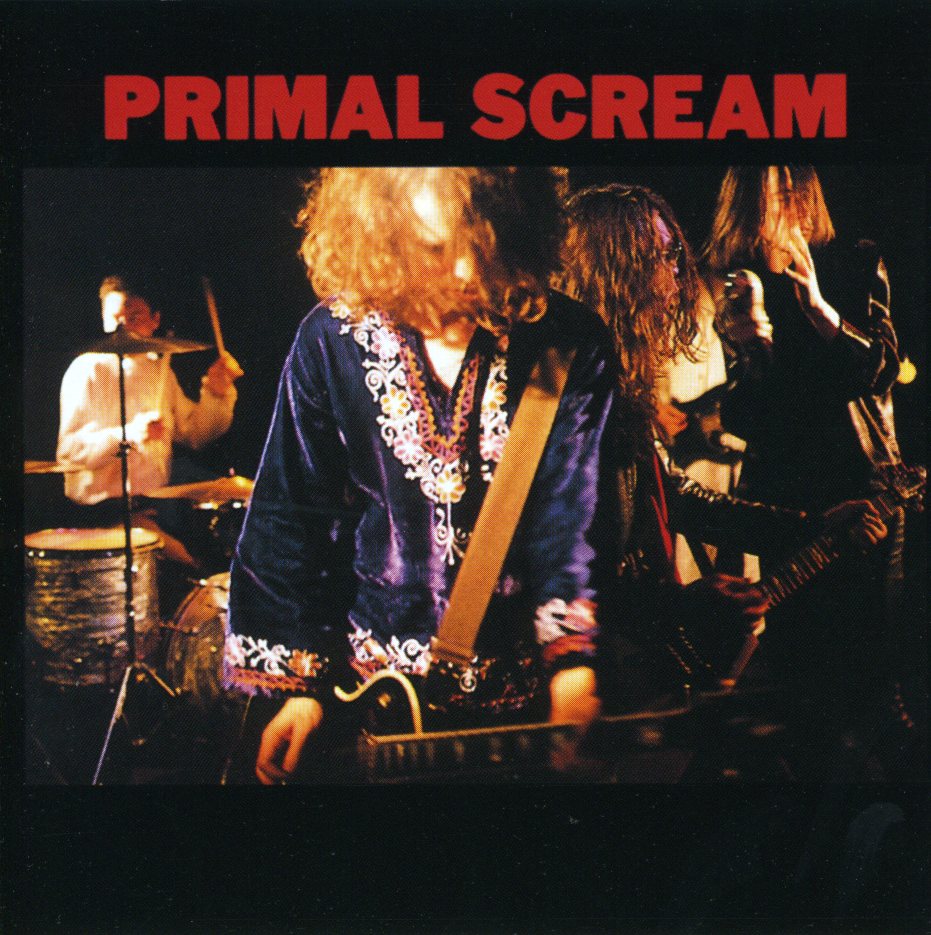 For Primal Scream themselves, swapping flowery shirts for head-to-toe leather and fey indie for sleaze rock swagger may have seemed like a natural progression. Outside the band though, to all but a few believers, it seemed at best an incongruous affectation and more often an act of desperation by a band on an express train to obscurity. Today celebrated for their relentless appetite for reinvention, this 180 for only their second album was hard to swallow. For those able to see beyond the aesthetic and artistic shift, the palpable successes of their debut were still evident. The chosen influences had changed and while they were still staring the listener square in the face, there was a genuine understanding of the genre which paid dividends. Gillespie and co. had been absorbing this sound for years and it seemed to flow effortlessly from their pours.
What to say: No matter how contrived a move this album seemed at the time, the MC5/Stones/Stooges rock 'n' roll vibe is a rich vein Primal Scream have mined consistently throughout all their subsequent transformations.
____
Screamadelica (1991)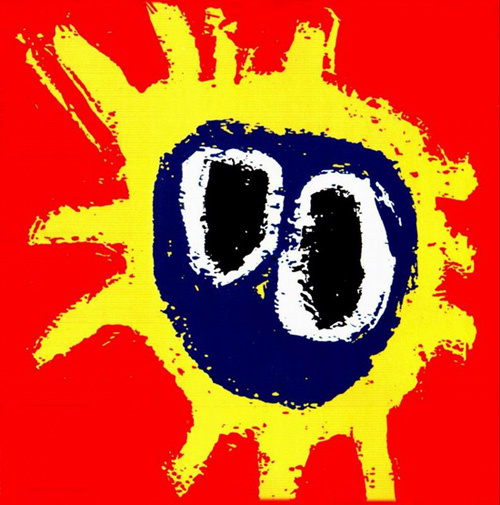 And then came the ecstasy. The UK drug culture at the end of the 80s saw a resurgence of LSD or Acid followed by the emergence of Ecstasy (MDMA). The histories of pop music and drugs being so massively intertwined, it wasn't long before the underground movement of Acid House was widespread. Thanks to the ever outrageous and visionary Alan McGee, Creation Records boss and long time friend of Gillespie, Primal Scream found themselves immersed in club music, out of their heads and dancing their legs down to the knees. Only a few months after the release of their leather clad second album, they had hooked up with DJ Andy Weatherall who set to work remixing one of it's tracks. The resulting single 'Loaded' was the beginning of a journey that would lead to 'Screamadelica' one of the most celebrated albums of the 90s and a masterpiece of hybrid styles. Three further and ever more dance orientated singles arrived over the following 18 months before the album itself was finally released to blanket acclaim and the inaugural mercury prize.
What to say: Screamadelica is testament to the sometime power of collaboration. Like so many of the best albums, it mixed elements of pop music history with contemporary sounds, drugs and the zeitgeist, and gave rise to a classic with staying power.
___
Give Out But Don't Give Up (1994)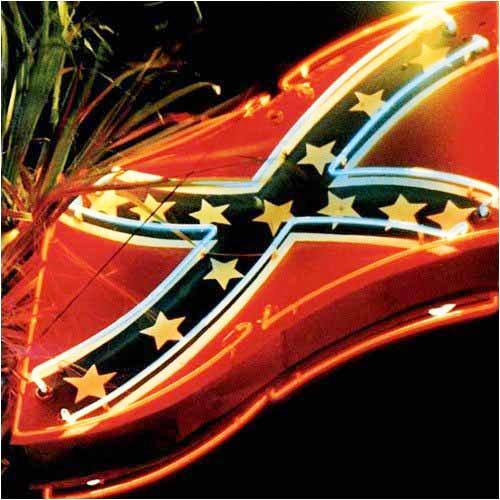 The success of Screamadelica convinced Alan McGee that for Creation Records (yet to discover Oasis and still reeling from the studio bill for My Bloody Valentine's Loveless) Primal Scream were the ones to invest in. So the Scream decamped to the US of A to try and capture the sound of every American record they'd heard and loved. In a bid to embrace blues, soul, funk, country, gospel, disco and rock'n'roll, they cut no corner with the operation. Producer Tom Dowd, Ardent Studio, The Memphis Horns and George Clinton (look them all up!) were all hired to add their elements of authenticity. Also present and correct was the grit of a band prepared to live a bit. Living featured new and different drugs (this time much less lovey-dovey than the Ecstasy) They couldn't fail to get the sound and sure enough they didn't, but rather than a distillation of the history of American music in one album, for better and worse we got the history of The Rolling Stones. It was a decent listen too, but with all the efforts to get the sound right and aside from some obvious highlights, the consistency of songwriting, which had been such a reliable strength until then, dropped significantly.
What to say: It's actually a good album, but when all is said and done it's a tribute. Just when it seemed they had moved beyond their influences, this was a big step backwards. Primal Scream needed to find their sound.
___
Vanishing Point (1997) XTRMNTR (2000)
And find their sound they did. Unbelievably, it came from an ever increasing selection of influences. Primal Scream came out of the recording and touring of Give Out… as a collective emotional and physical wreck. Their convalescence and recovery came from self assessment and a diet of music spanning all genres. When they were ready to regroup they had an unexpected new member in ex-Stone Rose Mani who proved a surprisingly motivational ally. They gathered together a monstrously diverse set of ingredients from dub, Krautrock, electronica, dance, punk, funk, psychedelic rock and even (whisper it) jazz and blended them into a dark, irresistibly atmospheric stew.
What to say: Over these two albums, even more so than Screamadelica, they etched their true identity on the history of modern music.
The new album is a return to form not because they have made bad records for the past 10 years. In reality, during that time they have made commendably experimental but undeniably flawed records which are nevertheless not to be overlooked. More Light's resounding success however is that in context of their body of work it sits most comfortably alongside the two albums above on which they discovered themselves.