Features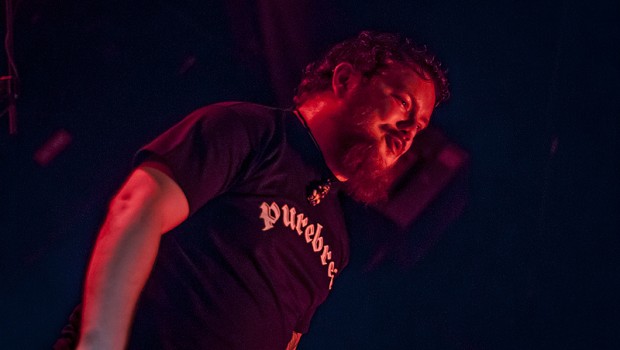 Published on June 12th, 2013 | by Tony Irvine
0
AAA: Gacys Threads
Having captured their recent show with Toronto quartet Cancer Bats, Belfast-based photographer Tony Irvine posed a few questions to Stephen Currie from our very own hardcore metallers Gacys Threads to get the lowdown on their recent three-day stint with the Bats and various other matters of riff-related interest.
___
What has been your biggest challenge as a band on your 3 days with Cancer Bats and have you been able to overcome that challenge?
Biggest challenge… uhm, none really. This tour has been so much fun, and everybody including sound engineers, promoters, band members have been awesome. Zero complaints, man.
Describe your show, visually and musically. It can be in one word or forty.
We try to make every show as intense and visceral as we can, performance-wise and musically. The show in the Stiff Kitten was most certainly one of the best shows I personally have played in years, and as a band we had so much fun. The crowd were really getting into it and we always feed off that. It has made it so much more worthwhile as over the three dates we shot a video and the footage from Belfast is brilliant all thanks to those in the pit going mental.
Was there an iconic moment with the Bats, what was it?
For us I guess the whole tour was iconic. As we got to support Cancer Bats in 2008 on one date in Belfast, then in 2010 and onwards they have continually thanked us in their albums sleeves. If that wasn't enough we got the chance to open for them again which is mindblowing!
Do you have a standard setlist or does who you're playing with influence your track choice?
The set for the tour comprised of six relatively new songs (two of which will be on our up and coming split 7" this year) two brand new tracks – possibly only a month or two old – and 'Black Heart' from our previous CD. We always play a lot of unrecorded material at shows, as we are always writing non stop, and don't want to sit on the same material too long. We always want to push the limits with our writing, and therefore love to share it sooner rather than later.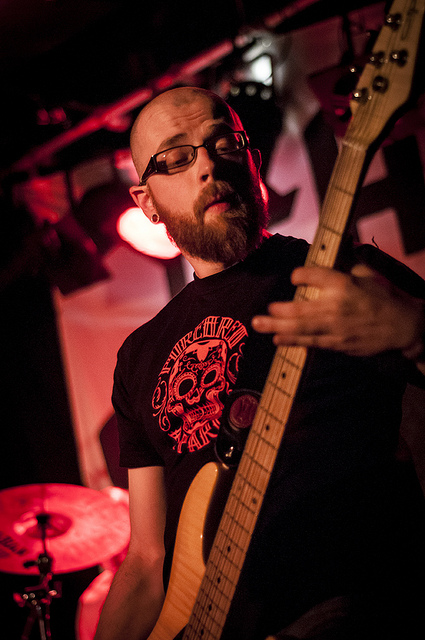 What was it like playing with Cancer Bats?
Unreal man – nicest guys ever. So down to earth, setting up their own gear, doing their merch, chilling with the bands and meeting the crowd… the way a band is supposed to be. There's no glitz or glamour with those boys – just straight up, sound-as-fuck guys.
How do you best cope with touring? As we all know things can sometimes get a bit hairy. Are you guys generally all in good form?
We are four of the best mates that just happen to have the pleasure of hanging out more when in the band. It's not how it used to be though: we now all have jobs – some two jobs – some have kids, others are paying off engagement rings. We all have hectic lives outside the band, so when it comes tour time as we get to spend time together as musicians and enjoy a break. We never fight, there's no point… and no one listens to me anyway!
Could each of you give one big influence in your career and how would you most like to tour with?
I think collectively a dream of ours would be to support our biggest influence Converge. Not only has their music influenced us as a band, but so have their ethics what with vocalist Jacob Bannon forming his own label, and then us having our own label Savour Your Scene Records.
Do you find it easier or harder to play to your home crowd and why?
That's a tough one. It's easier in a sense as naturally you feel more comfortable playing venues you are familiar with in Belfast, working with sound men and promoters you know personally, but then there's always the incentive to do better, as your home town crowd expects more from you. The only way to ensure you don't disappoint is to play with every ounce of passion in your body. Usually that does the trick.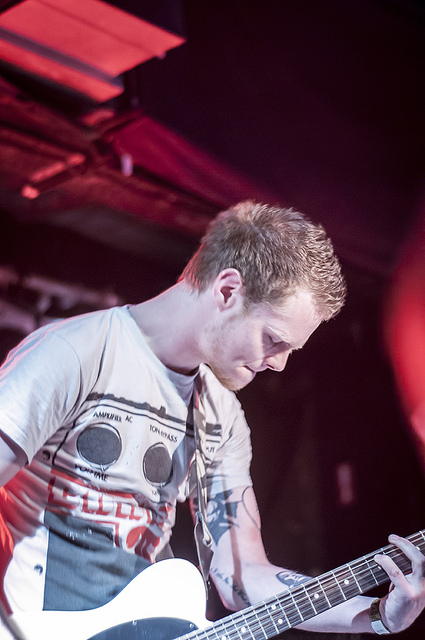 What was your highlight of the tour?
It would most certainly be playing to the home town crowd, and getting such a great reception. Belfast always makes us feel welcome and that we are doing it right. Without people in the pit and wearing the shirts, showing their appreciation it would be a completely different ball game.
Any last words?
Simply support your local scene, attend gigs, pick up merch, and discover independent labels. So many people simply focus on whatever junk mainstream magazines and TV are forcing down your throat, yet the abundance of talent on their doorstep is being over looked. With venues dying out it's becoming harder for the small fish, so help them out and ensure the Irish music scene continues to grow and better yet, join a band, put on shows, make music videos, open a studio… do whatever you have to to get involved. You won't regret it.
Check out Tony's photos from the night – including Cancer Bats and HOAX – in the gallery here.