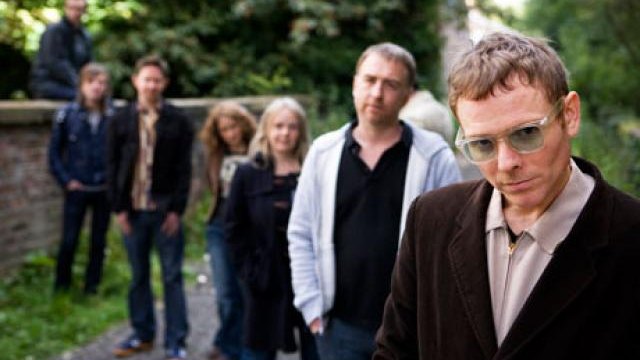 Scottish indie-pop band Belle and Sebastian have announced that they will release an album comprised of "rarities, collectibles and non-LP tracks from the last decade" in August.
Titled The Third Eye Centre, the album – the band's first release since their 2011 EP Come On Sister – will be released via Rough Trade and will feature remixes from the likes of Miaoux Miaoux and The Avalanches.
View the album's artwork and tracklisting below.
1. I'm A Cuckoo (Avalanches Remix)
2. Suicide Girl
3. Love On The March
4. Last Trip
5. Your Secrets
6. Your Cover's Blown (Miaoux Miaoux Remix)
7. I Took A Long Hard Look
8. Heaven In The Afternoon
9. Long Black Scarf
10. The Eighth Station Of The Cross Kebab House
11. I Didn't See It Coming (Richard X Mix)
12. (I Believe In) Travellin' Light
13. Stop, Look And Listen
14. Passion Fruit
15.Desperation Made A Fool Of Me
16. Blue Eyes Of A Millionaire
17. Mr Richard
18. Meat And Potatoes
19. The Life Pursuit