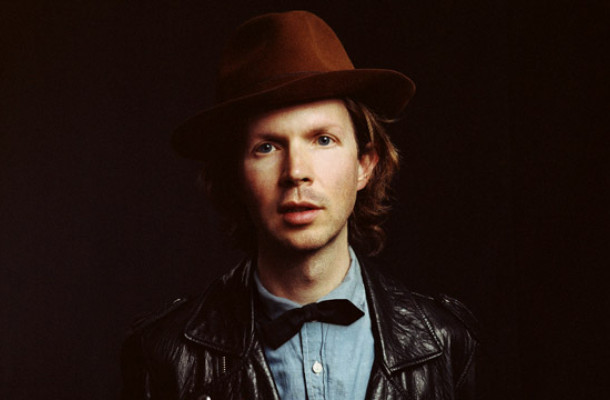 Beck has been quiet for an uncharacteristically long time. During the five years since the Dangermouse produced Modern Guilt he has formed a Record Club in which he and a bunch of musician friends re-record classic albums (Skip Spence – Oar; INXS – Kick to name but two). He also completed Song Reader, a 20 song album only available on sheet music (meaning you need to gather together your own musician friends and play the songs yourselves if you want to hear them). Finally though, new music, written and recorded by Beck, is beginning to filter through. With two albums apparently in the pipeline and two intriguing taster tracks already released, it's time for us to take a refresher. Alternatively, for all you bluffers out there, it's another shortcut to absolute knowledge (including convenient 'things to say') so you can go online and argue about music with unjust authority.
Mellow Gold (1994)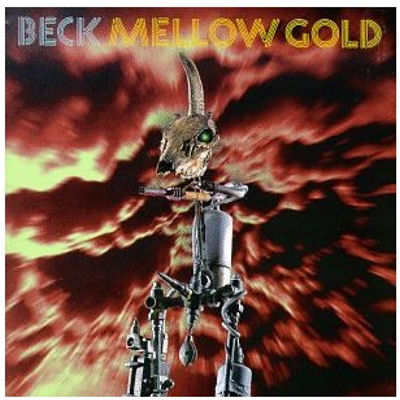 He had already led the vagabond musician lifestyle for years, but for most people Beck appeared from out of nowhere with the hit 'Loser'. A lazy blues riff with a nonsense lyric over a shambling hip-hop beat and laced with a killer chorus, it was one of those songs that just grabs attention and spreads like wildfire. It was dubbed a slacker anthem, but Beck was far from a slacker. Before the year was out he'd released three full length albums. Mellow Gold, the second of those and his major label debut, presented a diversity hinted at by the hybrid nature of the single, a diversity that would become his calling card. The hordes at Lollapalooza may have only cheered for 'Loser', but for those who were actually paying attention, Mellow Gold was a playful, absurdist triumph of imagination. Experimental yet hooky as fuck.
What to say: Somehow Beck found the middle ground between Rain Dogs and Paul's Boutique. Like 'Creep' for Radiohead, 'Loser' quickly became a personal burden and while he went on to surpass it many times. Like 'Creep', it is arguably still his most famous song.
___
One Foot In The Grave (1994)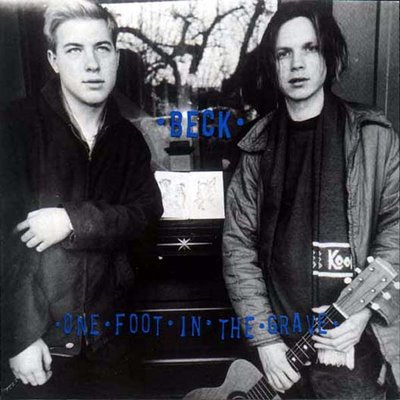 In response to the bidding war to sign him, Beck had opted for Geffen who, although fronting less money, were offering greater freedoms and creative control. One such freedom was the right to release less mainstream recordings on other labels and One Foot In The Grave was exactly that. Recorded with US indie stalwart Calvin Johnson and released on his K Records label it is a folk/blues album with Beck doing straight acoustic or accompanied by the most minimal of backing. Released shortly after Mellow Gold, it revealed some of Beck's influences more fully. Affording him some more credibility with those thinking "one hit wonder" it also bought him some time to consider his next move proper. But all that is to ignore the genuine artistic merit of this as a stand alone album. Either the material was just poring out of him or his backlog was colossal.
What to say: The harshness of the underproduction exposes the enormity of Beck's songwriting ability. Intentional or not, Beck managed to catch a hold of the Lo-Fi bandwagon for just a moment.
___
Odelay (1996)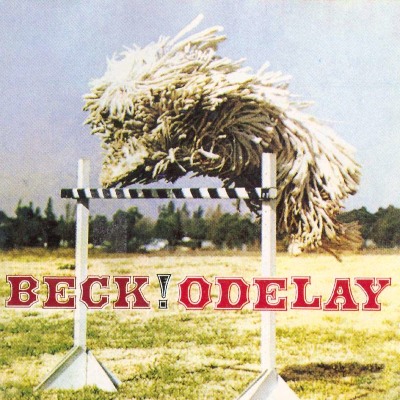 Following the three album Beck whirlwind that was 1994, the two year gap until the appearance of Odelay seemed to drag. Working with (Paul's Boutique producers) The Dust Brothers the results were more than worth the wait. Odelay took everything in the Beck tool kit and somehow expanded their possibilities tenfold. Managing to maintain top-notch quality across almost a full hour, the stylistic shifts are breathtaking yet the overriding party tone and sympathetic pop sheen tie the whole thing together as a celebratory delight.
What to say: Everything about Beck at the time of Odelay epitomised "cool" – it is an example to all those musicians and bands, before and since, who have "tried too hard". Odelay is a complete package – the vibe, the tone, the videos, the ridiculous dog on the cover are all irresistible.
___
Sea Change (2002)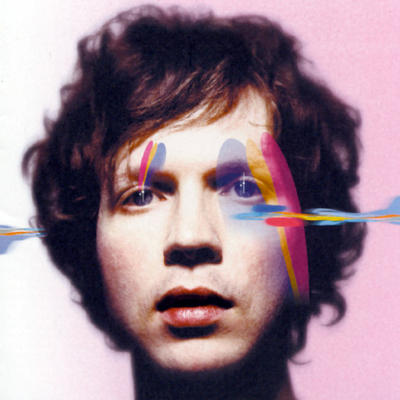 Beck managed to keep up the pace with his next two albums. Mutations ('98) was One Foot… with a Nigel Godrich sheen and Midnite Vultures ('99) a Prince-ified Odelay with horns. In addition to the albums, Beck on tour was also proving himself to be a contender for best performer alive. But it was Sea Change that artistically provided the next major leap forward. Steeped in emotion and tenderness, Sea Change was a response to the break up of a nine year relationship. It introduced a directness and intimacy previously missing or at least shielded. The production (Godrich again) is immense in it's restrained grandeur. There's a tension that's almost overwhelming and yet Sea Change manages to remain a lush, melancholy pleasure.
What to say: After so many varied successes, Sea Change was perhaps Beck's finest artistic achievement. At the turn of the century it was not difficult to argue for Beck as one of the most important musical artists in the world.
___
The Information (2006)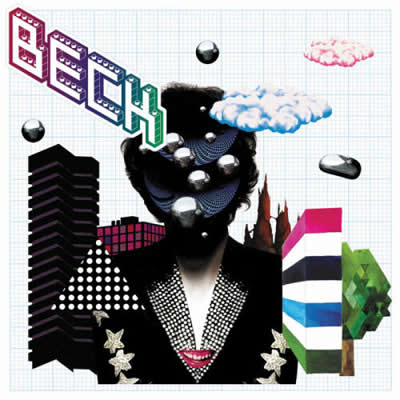 In many ways the Sea Change seemed to be irreversible. On the albums since, without necessarily trying to be downbeat, Beck has sidestepped the dayglo funtimes of Odelay and Midnite Vultures. Following on from the previous six or seven albums, each better than the last, it was a tough ask to expect that level of improvement to continue forever. In that respect Beck was a victim of his own creative development. Of the '00s albums The Information just about pips the rest and would likely be the peak of most other artists entire discography. It shows Beck letting his experimental mode have some fun and displays evidence that he somehow found new influences to ingest. The definition of "a grower", track after funky asymmetric track, fails to grab headlines but instead burrow their way deep under your skin. It's slick, stylish and Beck's songwriting is as strong as ever.
What to say: Odelay might've been an instant rush, hitting all the right nails on the head, but The Information has the power to keep on giving.

&Nbsp;
It's difficult to speculate on what to expect next. The two proposed albums could follow a familiar pattern if rumours are to believed (one acoustic and one a fully fledged follow up to Modern Guilt) but the details are sketchy. The two songs already released show great promise and a modern twist on his more experimental side, but they are apparently stand alone tracks not from either album so maybe don't offer much of a clue. For now, it's perhaps best not to hold your breath. Take the time to revisit any of the past work you don't think you know inside out. If there is any you don't know at all, don't think twice – you can't go wrong. Jonathan Wallace