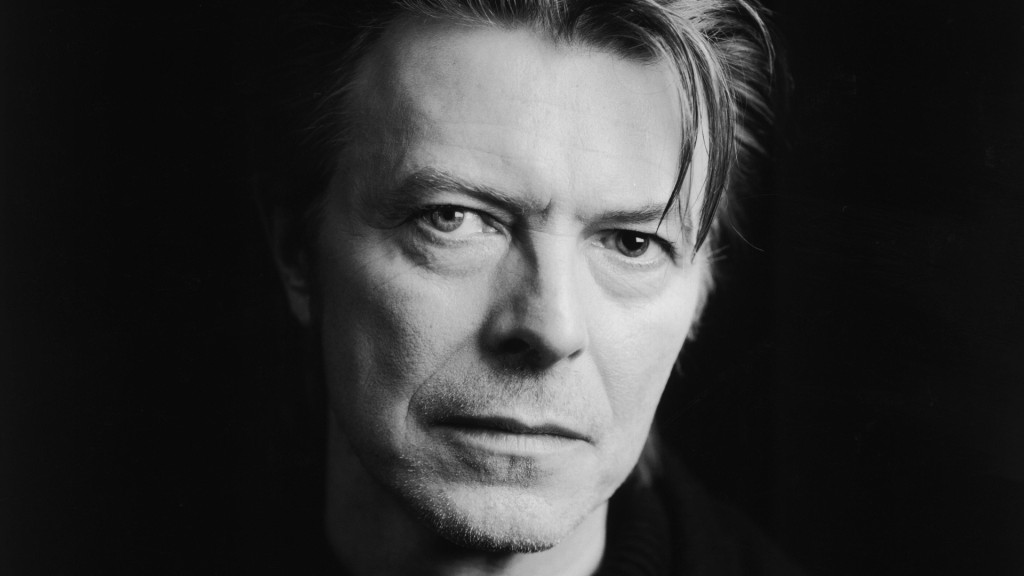 So, David Bowie came back this year with his finest album in about two decades. There is a pretty solid consensus as to when Bowie went awful, but the jury is still out on exactly when he recovered. Some would say it was the overbearing misery and darkness that rekindled Bowie's fire on Heathen, others think it was Outside and Earthling's manic dance energy that threw Bowie back into shape and a lot of people believe that it wasn't until The Next Day that he managed to overcome the slump. Your writer fall into the Heathen camp but, looking at his body of work from 1992 to 2003, he realised that there have been few attempts to salvage some of the gold hidden on the more shambolic albums. So let's venture through these records and try and find those tracks that should be savored.
Black Tie White Noise – 'Jump They Say'
Black Tie is one of Bowie's biggest stinkers. Desperately struggling to regain some pop dominance, Bowie enlisted Nile Rodgers to kickstart his comeback. It did not work. But hidden on that album is one of the best songs of Bowie's illustrious career. A song about suicide that is, ironically, full of verve. Bowie's baritone would serve him well throughout the coming decade and it's used to full effect here.
1. Outside: 'Strangers When We Meet'
The unfortunate thing about the 1. Outside album is that it should have been so much more. Bowie and Eno back together for the first time since Lodger new grounds should have been shattered, but sadly the ambitious three album concept fell apart after one album leaving an album tainted by annoying sound bites and the sinking sense of decay. But at the end, we're given 'Strangers When We Meet' and if I could have one song like that every few years I would be a happy camper. It's anthemic, genre bending, and powerful with a soaring vocal part that sends it into the stratosphere. It's the kind of song that justifies an entire album.
Earthling: 'Battle For Britain', 'I'm Afraid of Americans', 'Hurt'
Earthling is a mid-life crisis of an album. Some people buy a big powerful car or get hair plugs, David Bowie makes drum n bass music. Not entirely awful, but given his age and fashion throughout it reeks of embarrassment. However 'Battle For Britain' is solid. The latter two tracks feature Bowie aficionado and all round virtuoso miserablist Trent Reznor. It's one of those rare collaborations between fan and idol that works. 'I'm Afraid of Americans" gunshot-like backing vocal keeps you on the back foot and the glitchy, repetitive middle -eight just gets you moving. 'Hurt', a live cover with Reznor of the NIN classic, is not as good as John Cash's but it's still a thing of beauty. Bowie, seeming playing the personification of depression, uses his smooth, powerful baritone to smoother Reznor within the mix driving the final moments of the song home superbly.
Hours…: 'Thursday's Child', 'Seven', 'The Pretty Things Are Going To Hell'
Reeves Gabrel is one of those people who is synonymous with Bowie's late period failings. He was the guitarist of Tin Machine and accompanied David on much of his 1990s output. This would be their last collaboration and it's also their best. Bowie, free of the confines of trying to appear "with it" takes a much more mellow and reflective stance. At points this does veer into overindulgence and leaves you to question why, if he is so miserable, has he not slit his wrists yet. But when it works, it really works and nothing shows this better than 'Thursday's Child'. With a reference to a nursery rhyme that doubles as a Velvet Underground reference, 'Thursday's Child' is probably the album's strongest and most touching cut. Seven, with it's acoustic melody and instrumental drop offs, is just a sweet little trip. 'Pretty Things' isn't great; the verses don't work and the riff is too overpowered, but I'll be damned if that chorus isn't a full on head rush of fun.
Heathen: 'Sunday', 'Everyone Says Hi', '5:15 The Angels Have Gone', 'A Better Future'
After over 20 years apart, Tony Visconti came back into David's sphere. It is a this point that David got his magic back. Visconti knows the ins and outs of Bowie and propels these songs to new heights. The overbearing sadness on display is primarily due to the environment in which they were created: pre- and post- 9/11 New York. There is a genuine sense throughout the album that something is deeply wrong with the world and this is excellently displayed on 'Sunday', 'Everyone Says Hi' and '5:15 The Angels Have Gone' whilst 'A Better Future' is just comfortably numb.
Reality: 'Try Some Buy Some', 'Reality', 'Bring Me The Disco King', 'Days'
Bowie's final album before his ten year break is a decent album to end on. Not spectacular, but it's solid. The art-rock influences are placed in the foreground and rollicking Pablo Picasso is a excellent effort, which sadly didn't make the cut. 'Bring Me The Disco King' is a smooth and unsettling piano led piece, 'Reality' is beautiful treatise on transience and 'Try Some, Buy Some' is a symbol that attests to the unique quality of George Harrison's writing.
That's Bowie from 1992-2003. While compiling this list, I began to see a narrative forming within the songs. Following this lead, I decided to compile these songs into a concept album of sort. As such, I present to you: The Night Before…