News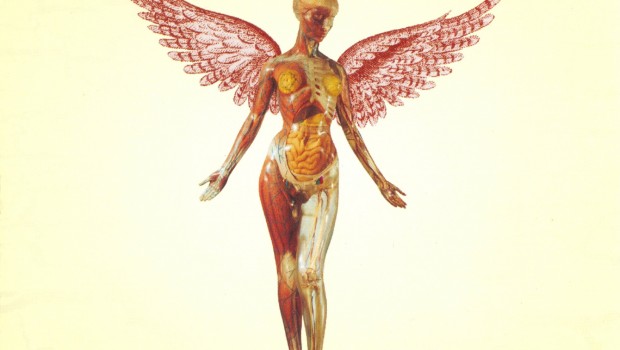 Published on August 13th, 2013 | by Brian Coney
0
In Utero Reissue Tracklisting Unveiled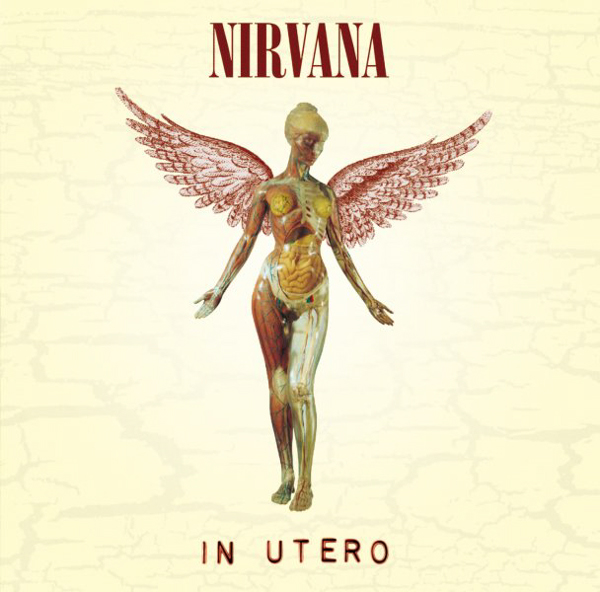 Twenty years on from its original release, the tracklisting for the four-disc reissue of Nirvana's seminal third studio album In Utero has been unveiled.
Set for release via Universal on September 24 the 3 CD and 1 DVD release will contain 70 tracks of demos, rarities, live recordings and a remastered version of the original album, almost exclusively mixed by Steve Albini.
Perhaps most exciting of all is the track 'Forgotten Tune', an unreleased, recently discovered instrumental rehearsal track that features on disco two.
View the full tracklisting below.
Disc 1: remastered album with b-sides and bonus tracks
1. Serve the Servants (Albini mix/original release)
2.Scentless Apprentice (Albini mix/original release)
3. Heart-Shaped Box (Litt mix/original release)
4. Rape Me (Albini mix/original release)
5 .Frances Farmer Will Have Her Revenge On Seattle (Albini mix/original release)
6. Dumb (Albini mix/original release)
7. Very Ape (Albini mix/original release)
8. Milk It (Albini mix/original release)
9. Pennyroyal Tea (Albini mix/original release)
10. Radio Friendly Unit Shifter (Albini mix/original release)
11. Tourette's (Albini mix/original release)
12. All Apologies (Litt mix/original release)
13. Gallons Of Rubbing Alcohol Flow Through The Strip (ex-U.S. bonus track)
14. Marigold (B-side; "Heart Shaped Box)
15. Moist Vagina" (B-side; "All Apologies")
16. Sappy (from No Alternative comp)
17. I Hate Myself And Want To Die (from The Beavis and Butt-head Experience)
18. Pennyroyal Tea (Litt mix)
19. Heart-Shaped Box (Albini mix/unreleased)
20. All Apologies (Albini mix/unreleased)
Disc 2: 2013 album mix including demos
1. Serve the Servants (2013 mix)
2. Scentless Apprentice (2013 mix)
3. Heart-Shaped Box (2013 mix)
4. Rape Me (2013 mix)
5. Frances Farmer Will Have Her Revenge On Seattle (2013 mix)
6. Dumb (2013 mix)
7. Very Ape (2013 mix)
8. Milk It (2013 mix)
9. Pennyroyal Tea (2013 mix)
10. Radio Friendly Unit Shifter (2013 mix)
11. tourette's (2013 mix)
12. All Apologies (2013 mix)
13. Scentless Apprentice (Rio demo)
14. Frances Farmer Will Have Her Revenge On Seattle (Laundry Room demo)
15. Dumb (Word Of Mouth demo)
16. Very Ape (Rio demo)
17. Pennyroyal Tea (Word Of Mouth demo)
18. Radio Friendly Unit Shifter (Word Of Mouth demo)
19. Tourette's (Word Of Mouth demo)
20. Marigold (Upland Studios demo)
21. All Apologies (Music Source demo)
22. Forgotten Tune (Rehearsal)
23. Jam (Word Of Mouth demo)
Disc 3: Live & Loud at Seattle's Pier 48
1. Radio Friendly Unit Shifter
2. Drain You
3. Breed
4. Serve The Servants
5. Rape Me
6. Sliver
7. Pennyroyal Tea
8. Scentless Apprentice
9. All Apologies
10. Heart-Shaped Box
11. Blew
12. The Man Who Sold The World
13. School
14. Come as You Are
15. Lithium
16. About a Girl
17. Endless, Nameless
DVD: Live & Loud at Seattle's Pier 48 and more
1. Radio Friendly Unit Shifter
2. Drain You
3. Breed
4. Serve The Servants
5. Rape Me
6. Sliver
7. Pennyroyal Tea
8. Scentless Apprentice
9. All Apologies
10. Heart-Shaped Box
11. Blew
12. The Man Who Sold The World
13. School
14. Come As You Are
15. Lithium
16. About a Girl
17. Endless, Nameless
18. Very Ape (Live & Loud Rehearsal)
19. Radio Friendly Unit Shifter (Live & Loud Rehearsal)
20. Rape Me (Live & Loud Rehearsal)
21. Pennyroyal Tea (Live & Loud Rehearsal)
22. Heart-Shaped Box (Original Music Video + Director's Cut)
23. Rape Me (Live on "Nulle Part Ailleurs" – Paris, France)
24. Pennyroyal Tea (Live on "Nulle Part Ailleurs" – Paris, France)
25. Drain You (Live on "Nulle Part Ailleurs" – Paris, France)
26. Serve The Servants (Live on "Tunnel" – Rome, Italy)
27. Radio Friendly Unit Shifter (Live in Munich, Germany)
28. My Best Friend's Girl (Live in Munich, Germany) (The Cars cover)
29. Drain You (Live in Munich, Germany)