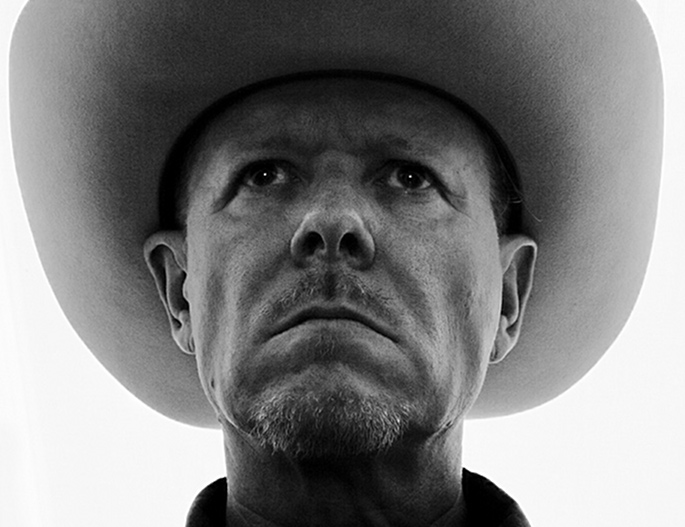 "I used to hate people, generally," says Michael Gira, fifty-nine year old commander-in-chief of seminal New York post-punk band Swans. In the final stages of touring their critically-acclaimed, monumentally accomplished twelfth studio album The Seer, the outfit are currently undergoing perhaps their best period in thirty years both as a creative unit and in achieving widespread acclaim for their stunningly severe craft. Not altogether unexpected, something evidently running parallel with this is Gira's own disposition nowadays: a thoroughly agreeable and self-effacing personality that unravels in conversation with Brian Coney ahead of the band's hugely-anticipated Belfast show.
Having just concluded a "short but incredibly gruelling" tour where his band zigzagged from Brooklyn to Pittsburgh to Tennessee, then on to Calgary, Ontario and the Netherlands the next day, Gira is in good spirits despite the lingering jetlag: "It was a case of two hours sleep at night in different time zones so I'm currently recovering from that up here where I live near Woodstock, one hundred miles north of New York City. At this point, though, it's so much a part of my DNA to be just moving on to the next thing." After three decades of performing and touring at the helm of both the ear-shatteringly raucous Swans (who reconvened in 2001 after a ten year dearth), solo and as Angels of Light, Gira's endeavours have ultimately achieved almost doubly mythological status; the former's obliterating live shows continuing to divide crowds and leave untrained ears begging for reprieve.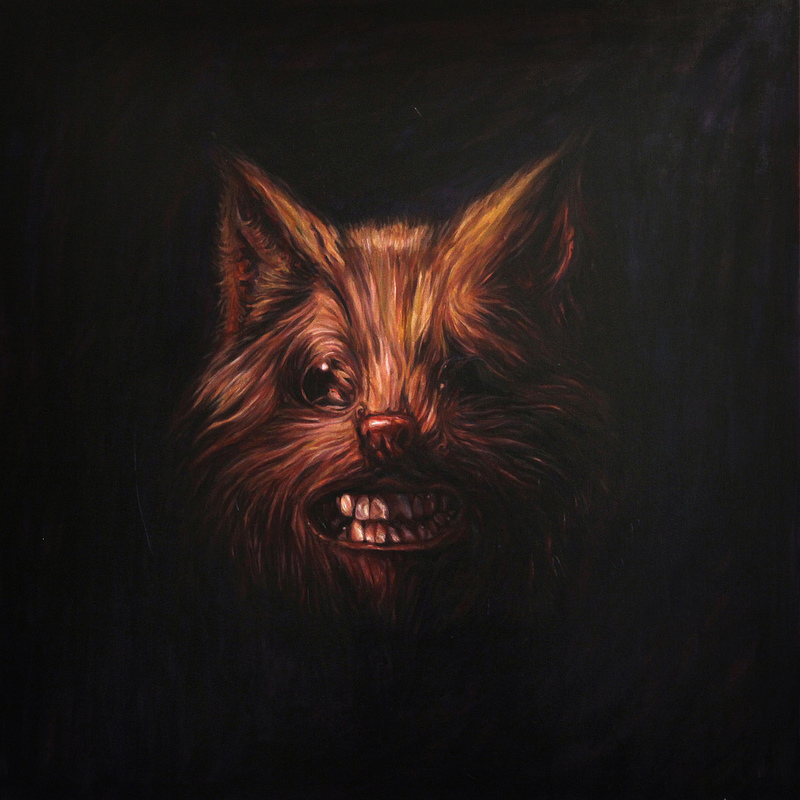 Considered by many – including Gira himself – as an effective culmination of every previous Swans record to date, The Seer (album artwork, above) topped many an End of Year poll in 2012. A glorious masterstroke defined by its superbly cacophonous, sonically catastrophic title track, it felt (and feels still) like a bona fide "next level" release. With new material very much on the horizon, how does Gira view its status now? "First of all, I couldn't make a qualitative judgement – I would leave that open to other people. I try not to be hemmed in by accolades. You know, I'm quite used to the opposite of accolades so the main thing is trying to make sure that the new music is urgent and authentic and has some reason for existence. I'm just looking forward to recording the next album, really."
As much a punishing workout for the band as it is an "endurance test" for many in the crowd, Swans' current live show has developed quite a bit over the last twelve months. In what ways have Gira and co. kept it interesting?  "We've managed to circumvent boredom not playing most of the material from the record," says the frontman. "In fact, our concert now is comprised of all new, unrecorded material. We throw in a little grape from the past called 'Coward' which is from an album in 1986 [Holy Money] and is a brief and horrific little respite. We do play 'The Seer' from the album but itself has changed considerably and it bleeds into new other new pieces that are going to be on the next record. So, generally, we're still hashing out the new material and it continues to develop nightly and hence we avoid boredom. After our touring ventures for this album are finished we will then begin recording."
Anyone lucky enough to have caught Swans at their most ruthless will know just how utterly absorbing their live show can be. Some have compared it to virtual torture, others pure unadulterated bliss. Does Gira consider the former of the two a compliment or an insult? "A compliment, judging from the responses from the audience – which are the best we've ever had. The best sex is also an endurance test, too, isn't it? Without question, playing live is quite an endurance test for me physically," he adds. "I've developed these kind of actions that I commit myself to perform physically live. They are beyond my abilities but somehow I get through it. I just got the traditional case of bronchitis on this last tour which coupled with my chronic asthma made some of the sets pretty difficult. But that's something that happens to touring musicians because you're so worn down that your immune system is really low. Generally, though, when I'm not sick, it's doable and it also feels great."
All but revered for their heavily percussive, decibel-bursting noise rock by aficionados and newcomers alike, the hypnotic power of repetition and cyclical drone is intrinsic to Swans' sound. Is the core "aim" of performing live ultimately to hypnotise? "Yeah but it's kind of a selfish motive too because we also want to experience it. We play to ourselves. We're not the rock band that stands there with a routine, not looking at each other. We're more like a jazz group in the way that there is a lot of eye contact," elaborates Gira. "There's very little counting and the structures are often quite open-ended so everything depends on live conducting – the changes and dynamics and things. We're always really concentrating trying to make this force that is greater than ourselves. We're trying to reach higher and higher." Would he go as far to say that Swans' music is a spiritual quest of sorts – a secularist, collective group mentality? "Yeah, I think so and think the others would agree with that. I mean, it's kind of a highfalutin term but we just want to rock …  in our own way, that's for sure. Loud rock music, when it's good – which it rarely is – has the ability to lift you up to the sky. In our own way – which is not like other people – we're reaching for that elusive moment."


With a set comprised of 'Coward', 'The Seer' – transformed considerably – and completely new material it's fair to assert that adaptation, improvisation and expansion is native to Swans' whole live manifesto right now. Before specific tracks are morphed and modified with time and touring, is it legit to say that much of the band's recent material was "written on stage", almost? "In a sense, yes," says Gira. "Things start from a very specific riff I might have, written on an acoustic guitar or something, which evolves live and constantly morphs and shifts. We just follow the trajectory where the music is going. That's how a lot of the material on The Seer was developed – by playing live before we went in to record. But I don't really want to think about what I've done in the past. After making music for thirty plus years now if you think about the past you really become trapped. I think what we're doing right now, at this very moment, is quite vital and I'm pleased to move forward."
Despite now receiving critical adulation from certain kneejerk "taste-makers" online, Swans' reputation has been engraved on the plaque of punk and rock music for many years now. "This line-up has remained since we reconvened three year ago now," says Gira, very eager to talk about the musicians in the fold. "The person that was in Swans the longest and the earliest moment in this moment is Norman Westberg. He plays on most of the band's records including our first album, Filth, and is a kind of icon in the group and very crucial to its essence. I tend to describe him as Ron Ashton's son or the Clint Eastwood of the electric guitar." Manned at the back by drummer Phil Puleo (Cop Shoot Cop) – "he is adapting well to our new trajectory post-The Seer which is not always but often moving into 'endless groove territory'" – the current line-up also includes multi-instrumentalist Thor Harris, who worked with Gira extensively with Angels Of Light and plays clarinet, trombone, handmade viola, vibes, gongs, tubular bells and hammer dulcimer live. Christoph Hahn, intermittent Swans member of yore and Angels of Light, is also an elemental part of the set-up armed with two open-tuned lapsteel guitars live, an ever-commanding creator or what Gira describes as "organ-y sheets of sound".
From their early ruminations up until their demise in 1998 Swans attracted considerable attention down the years for their revolving door policy and Gira's occasionally ruthless Mark E Smith-esque changes. How does he associate with the current band when on the road nowadays? "Swans changed members constantly in the past. I'm quite enamoured with this group of gentlemen but I keep my distance a little bit on tour these days because I know I can be an overbearing personality," admits Gira. "It's not like I'm going to go to therapy and change myself so I have a measure of self control these days. We're all friends and we're working towards a goal, which is ecstasy". And after a show, how does he come down from such a wonderfully gruelling experience; in striving to attain that experience on stage, night after night? "Typically after a show I have a beer then I go out and I spend an hour or more – depending on the size of the audience – signing things and talking to people. I really like doing that."
"Somewhere along the way, I learned that some of these people care about what we do and I'm very thankful for that and it's a pleasure to meet them," he adds, extremely earnest in his phrasing. "I like hearing stories about how the music helped them or gave them a true experience somehow. I've actually met a few good friends that way. I don't feel any sense of being a star or anything – I'm just working in music – so it's just nice to meet people and talk to them. There are some strange people, though. I don't really like it when people are "fans" so to speak. I like it more when they're just matter of fact about what the music means to them and I appreciate that and say thank you. After that, if there's still anything to do I help with the gear and then get in the van and go to sleep."
Helping with gear, talking to fans and signing records – it's safe to say there are very little airs and graces about Gira in this day and age; that levelling with fans and avoiding what Sartre described as bad faith is just the way things go down on a nightly basis. How does he feel about the contrary being said of him? "Well, it's a symptom of media deification of people or something that people tend to assume that the way you are being presented in the media is actually who you are as an person," he says. "That's when it's really odd. As an example, I used to go to these bluegrass festivals up here all the time and I recall seeing before he died Ralph Stanley, the great player. I was at the merch stand meeting and talking to people but in the natural-human-country-authentic-American-music-world there isn't this idea that the performer is this grandiose person. I like that approach."
An extension of Gira's altogether grounded desire to deal face-to-face it comes as no surprise that he has a marked aversion to people filming his band on their phones: "I don't like it at all but I've sort of give up. We used to have posters up but it's still there. People in the front row, particularly, holding up their cell phones – I've tried to grab the cell phones or I've tried to kick at them until they put it down. You see all these snippets of the music on YouTube and it's wholly unrepresentative of the music. It's kind of terrible to think that someone might be looking at that and think that's what we sound like. Not to mention the fact it's disturbing that people are so connected to their media devices that they're unable to experience things first-hand; they're always experiencing reality second-hand. It's a strange thing, particularly for our music. It's like illegal file-sharing: I've kind of give up and just keep making music and try to figure out how to make it authentic and that's it."
Authenticity, the human connection, striving for sonic ecstacy: album number thirteen is certain to be interesting if nothing else. How are things set in that department? "We have a lot of new material," Gira says. "A couple of things we're not even playing live. I haven't timed everything but I presume there is certainly an hour and a half, maybe two hours of music for the next recordings so after we finish later this month I have to through these reams of recordings that we've done over the last ten months and we'll make another live album that we'll sell through the website which will help raise funds for the next album. I make these hand-made CDs, a fundraiser-type thing that I've been since 2001 basically. It's just a matter of fact thing: you are a supporter of our music, you like it, here's this, this can help and this is a way for you to make sure it keeps going," he adds. "So once that's done it's quite an arduous process, both physically and time-wise – it takes forever – we will start recording again. I think the general sketch is that we'll start recording in October and hopefully early Spring we'll have a new album out." And what about a thread of content running through the new material? Are there images or themes set in stone? "No. Words are so difficult for me to come by these days I'm just glad when they arrive," admits Gira. "I don't think of an over-arching theme or anything; I just try to make a series of good pieces of music. Once I get into the studio things start gelling about what works, what song works before or after the other, how one track could bleed into the other and all the orchestrations and things. It becomes its own form of manic obsession."
Manic obsession seems like an apt summation of Swans' metamorphosis down the line. With hopefully a number of years of music-making and touring left in them yet, their journey has been nothing if not a singular trip from their inception right through its now very vital manifestation. Has there been a stand-out "moment"? "The peak for me and it's all been downhill then was hitchhiking across the United States a couple of times, playing the harmonica by the side of the road," muses Gira. "That was a different time. There was a tribe of hippies that would pick you up along the way and take you in and help you out. I left LA once with twenty bucks and I stayed away for six weeks." Forty years later, Gira continues on his quest, sonic rapture the ultimate aim, over and over again.
Swans play Belfast's Limelight 2 on Wednesday, August 15. Go here for ticket info.