Articles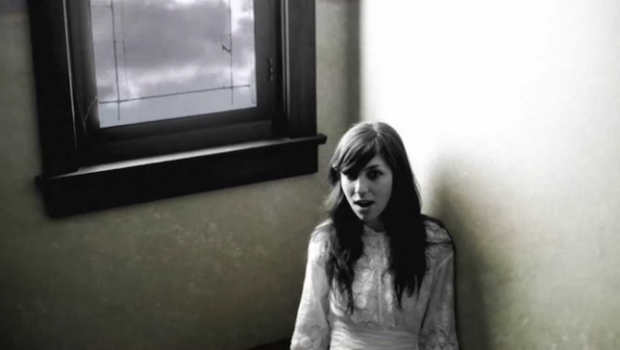 Published on August 25th, 2013 | by Brian Coney
0
Recap: Holy Ghost, Julia Holter, Cloud etc.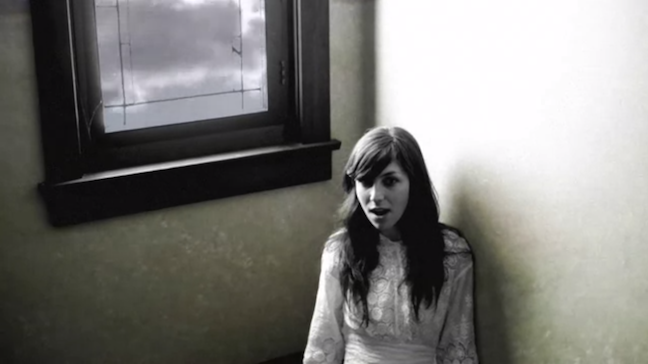 In the first installment of our weekly feature looking back at the best tracks that emerged the week previous, this week's Recap features a lovely slew of swooning electronica, shady lo-fi pop and the latest, rather interesting metamorphosis of a noise-rock demigoddess (go on, take a guess). As always, we're interested in what's been catching your ear from the world of new music full-stop: inform us of your favourite things new-fangled and magnificent via newmusic@thethinair.net. In the meantime, there's these…
RY X – 'Vampires'
The wonderfully spectral new single by Australian songsmith RY X, 'Vampires' is taken from his forthcoming Berlin EP, the first ever release on new label Dumont Dumont. A sparse but sweetly recorded number calling to mind the likes of Duke Garwood and Department of Eagles, it's an enticing slice of things to come. Berlin drops on August 28.

Julia Holter – 'Horns Surrounding Me'
Last year, American experimental songwriter Julia Holter (pictured) released her second album, the terrific Ekstasis, an album that deservedly featured at the top end of many an End of Year list. Just last week, she released the full-length follow-up to it, the equally enchanting Loud City Song. 'Horns Surrounding Me', reminiscent in parts vocally to 'Marienbad' from the former release, is a superbly languorous effort that chugs along at a pace and tone fast becoming Holter's own.

Julianna Barwick – 'Look Into Your Own Mind'
Speaking of U.S. female singer-songwriters, Julianna Barwick returned with her second studio album Nepenthe last week amid a flurry of resuscitated curiosity from bloggers and reviewers. Recorded in Reykjavík by Alex Somers, 'Look Into Your Own Mind' is a highlight from the record; a beautiful slice of choral ambience reminiscent of everyone from William Basinski and Tim Hecker to Mountains and Stars of the Lid. Perfect end-of-Summer night-time listening.

Cloud – 'Mother Sea'
Los Angeles native Tyler Taormina AKA Cloud plays a simple but no less intoxicating brand of alt-pop that sits nicely between early Flaming Lips, Bright Eyes and Times New Viking. 'Mother Sea' is the effervescent yet no less noise-riddled centrepiece of his debut album, Comfort Songs. Watch out, Ty Segall – there's a new Ty in town (Segall does live in L.A., right?)


Hidden Highways – 'Next Time Round'
Taken from their forthcoming debut album Old Hearts Reborn set for release on Out On A Limb next month, Limerick folk (or self-professed "indie folk alt country") duo Hidden Highways deal very auspiciously in the realms of subtlety. Meditative and ensnaring in equal measure – think Low meets Wilco at their most somnambulant – 'Next Time Round' is undoubtedly a taste of fine things in the making.
Nine Inch Nails – 'Find My Way'
Speaking of subtlety, having stopped off in Belfast on their current tour last week, Nine Inch Nails' latest track 'Find My Way' is nothing if not a masterstroke in slight, restrained and superbly ethereal songwriting. Essentially a five-minute crescendo that concludes (in this "first play" rip at least) of Zane Lowe blabbering about Fall Out Boy (excuse my French) it is yet another impressive cut from the band's forthcoming eighth album, Hesitation Marks.


Holy Ghost! – 'Okay'
Synth-pop duo Holy Ghost! will release a new album, Dynamics, on DFA Records on September 10. Mid-last week they released the single 'Okay' taken from the release and it's one slick and suitably infectious little number. Whilst not likely to expand minds any time soon, the duo's straight-up, pop-centric approach continues to yield some sweet results. Roll on the album.

Kelpe – 'Monte Verità (Don't Be Afraid)'
UK electronic producer Kelpe unveiled the superb funk house cut that is 'Monte Verità (Don't Be Afraid)' this week, a track unwinding via synths, organs and toms in decidedly hypnotic fashion. The track is the London-based producer's first release on Don't Be Afraid as part of their DBA DUBS series. Worth a play or seven.
Elizabeth Rose – 'The Good Life'
Australian (hey, I wonder if she knows RY X?!) Elizabeth Rose is a fast-rising musician and producer that dropped the snyth-led earworm that is 'The Good Life' last week to a steady rupture of giddy interest across the web. A beat-laden, brief but indisputably brilliant take on getting up and going, the track is released this very day (August 26).
Recondite – 'Abscondence'
Meaning "to abscond or ilicitly escape" 'Abscondence' is also, thanks to the powers that be, the latest track by German producer Lorenz Brunner AKA Recondite. Set to feature on his debut full-length album entitled Hinterland (released via Ghostly on November 11) the track is a chiming, delicately oblique taste of the bigger picture yet to come.

Body/Head – Actress
Finally, we check out ex-Sonic Youth legend Kim Gordon's new noise project with Bill Name, Body/Head. The first track to coming from the pair's upcoming debut album Coming Apart, 'Actress' is a suitably abrasive, improvisational non-ditty featuring sixty-year old Gordon braying atypical semi-possessed gibberish (which sounds great to me, quite frankly). Coming Apart is released via Matador on September 16. Here's hoping there's a track called 'Fuck you, Thurston, You Cheating, Seminal Band-Destroying Bastard'.
.