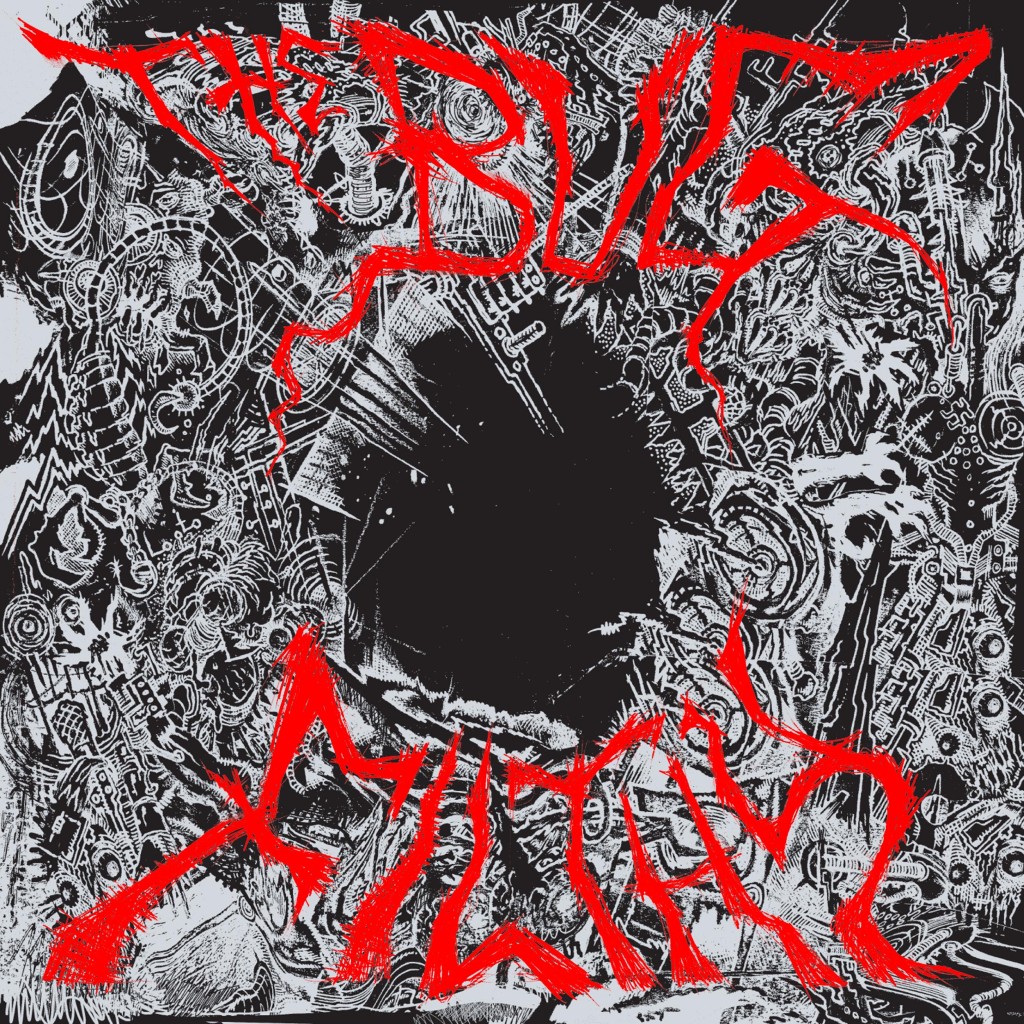 Having spent the better part of fifteen years producing some of the grimiest, dub heavy-ragga-techno-dancehall (of course it's a genre… right?) as well as building an extensive, impressive roster of collaborations, it isn't surprising that the latest EP from The Bug (Kevin Martin) is titled Filthy, or features some of the biggest names associated with Grime, Hip Hop and Dancehall providing the truly terrifying MC duties. Delving into his back catalogue of releases and remixes, it's easy to see that Martin has always had a knack for making music that could comfortably soundtrack an end of the world scenario; his production can be cutting, dark, and at times unsettling, but he does it very well and the evidence can be heard throughout Filthy.
'Freakshow' featuring Danny Brown and Hitomi has a low-down, chugging bassline that will be rhythmically familiar to fans of more recent, experimental dancehall sounds. Its slower tempo leaves ample room for interesting hi-hat rushes whilst Brown delivers a forceful, ruthless flow and Hitomi pitches in nicely with a sparse, melodic title chant. It makes for a strong beginning to the EP.  Next up is the aptly titled 'Dirty' featuring one of the architects of the Grime scene, Flow Dan. Like a lot of reggae-influenced electronica, there is a touch of recycling going on in this track.  The bassline and rhythm are almost identical to 'Freakshow' but there are subtleties like the crisper drum sounds and sawing analog bass synth that work well in setting the two tracks apart. Flow Dan's lyrics fit the vibe of the track nicely, his "dirty, fuck that, murky" lament and his comments on the "disgusting" state of the world around him make for a sobering collaboration that doesn't sound too far away from some of Martin's work on his 2003 full length Pressure.
Daddy Freddy takes over the microphone duties for 'Kill Them' and it's his growling, Cutty Ranks-style patois that makes this the standout track on the EP.  A delicate piano riff precedes a classic dancehall rhythm that is given a really effective, grotesque reworking here, which when partnered with the reverb-saturated beats makes for a dubby, frightening execution song.  The final track on the EP is 'Louder' featuring the by now familiar vocal stylings of Flow Dan.  Unsurprisingly there is more recycling of rhythm and bass here, but this time it's more direct and even uses that same piano opener of 'Kill Them.'  The thing is, it works.  Well.  Again, it's the vocals that change the dynamic of the track for the better, with Flow Dan seeming to enjoy the opportunity of delivering his rhymes to a different beat.  'Louder' is self-explanatory; it's brash and succinct.
The Filthy EP is a nice piece of work and for dubstep fans it should provide an opportunity for some variation of the genre. Ideally though, this EP should really only be used to soundtrack an underground guerrilla resistance movement. You know, when the time comes.  Aaron Drain
[soundcloud url="http://api.soundcloud.com/tracks/98508399″ params="" width=" 100%" height="166″ iframe="true" /]