Features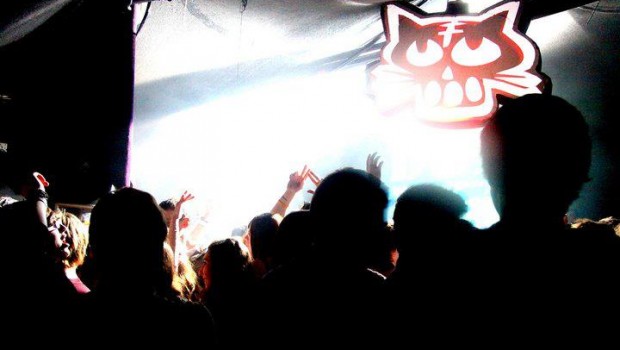 Published on September 4th, 2013 | by Brian Coney
0
End of an Era: Sketchy Bids Farewell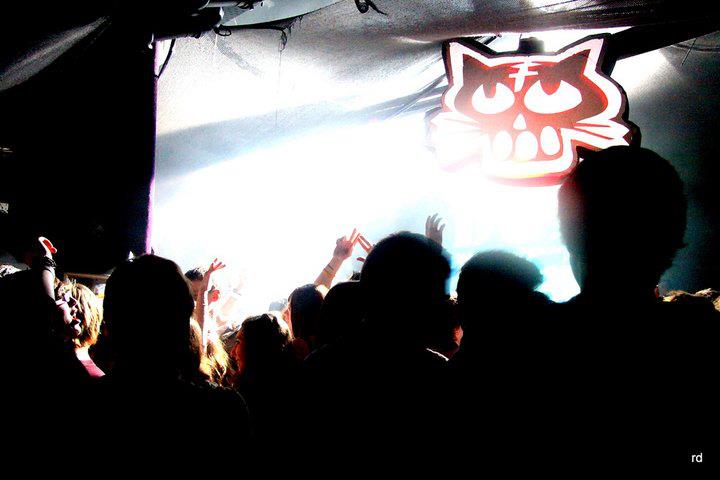 After eight long years and hundreds of unforgettable – and, for many, forgetful – Thursday nights at the Stiff Kitten, legendary Belfast club night Sketchy comes to an end tomorrow night (Thursday, September 5). Touching on the colourful past, present and (potential) future of the club, we speak to its founder and resident DJ Rigsy about the end of a clubbing era.
As the club's final ever flyer says: one more time with feeling, eh?
Hi Rigsy. The last ever Sketchy is before us. Firstly: why's it coming to an end? Is there "why"?
In short, because it had to end some time. I've been running this night for 8 years (most of that with co-founder Paul McClean) which is a hell of a lot longer than we ever expected. It's time for a change. And besides, I always said Sketchy at The Stiff Kitten should burn out, not fade away!
Sketchy is considered by many to be an institution of sorts. Are we to expect a replacement of some sort after tomorrow? Is there anything on the cards to "soften the blow"?
Having Thursday nights off will probably be too weird, after a while. And it's a big a part of my life – my email address is sketchyrigsy, some of my online usernames are sketchyrigsy. I've even been called 'Sketchy' by punters – which is hilarious – I mean I know I'm a show off, but having my own name all over the visual … really?! But yeah, if I'm totally honest, I guess it'll be really difficult not to resist the temptation to do … something. I don't think anyone believes this is the end – they know me too well.

You obviously will have many memories and personal highlights from down the years. Could you pick a few that spring to mind and tell us about them?
When it first started to be sold out every week – which took a few months – that was an incredible feeling. We were lucky in a lot of ways – we just tapped into something, found a gap in the market – sort of by accident. So me and Paul – just mucking about and having fun – suddenly we were in charge of this mammoth new club night. I remember picking up t-shirts for the first birthday, coming out of the shop and someone shouting 'HAPPY BIRTHDAY SKETCHY' from across the road. That second I knew it was more than just some club night and that people called it by it's name, rather than just 'Thursdays at the Stiff Kitten'. That's very, very rare for a student night. It all seemed ridiculous to us. The first few times my younger brother Mark DJ'd were a big deal to me – just knowing he somehow 'got it', he instinctively knew what we were trying to do. Paul's last night DJing in December past was also very special. There was a lot of celebratory crowd surfing.
Are there any particular sets that stick out in your mind, by yourself or others?
Mark Ronson (video below) was pretty awesome – especially when he brought Daniel Merriweather onstage to sing 'Stop Me'. He said in Q magazine a couple of months later it was the best night he'd ever had DJing and I could see why. He was last seen leaving The Emerald [ed: notoriously hit-and-miss Dublin Road chinese takeaway] and heading to a house party in the Holylands. We also had Calvin Harris on for £4 in 2009 – he's now the highest paid DJ in the world.

You are set to have a huge blow-out and farewell party tomorrow night. Without giving too much away, what kind of things can we expect on the night?
We'll have a balloon drop and a load of confetti and a special visual show and some other random stuff – nothing that crazy, though. The fact it's the last one is enough drama. I'm just looking forward to playing older tracks we'd forgotten about and literally wrecking the venue – it'll be some clean up by the time we're done. I'd like to apologise to the staff in advance – God knows they've put up with a lot already. Also, before answering these questions I was working out how many bottles of (cheap!) champagne it would take to have an 800 person toast.
Sketchy has been going for 8 years. Along with the highs, one imagines there might have been one or two lows. They must have been rare, right?
I'll never forget the night me and Paul nearly came to blows on the stage, literally having to be separated. We fell out really bad over something (to do with the club) so stupid I'm way too embarrassed to say anything more. But, in a way, it illustrates how passionate we'd become about the whole thing so I sort of tell that story proudly. The only other low point was the night I jumped off the rider and smashed my shin up so bad I could barely walk for a week and ended up in too much pain to see Daft Punk the following night in Dublin. I finished my set, though!
From a personal perspective, does this mark a change of direction in your own career?
I've been promoting and running some big nights at The Limelight without actually DJing – for example Circus on a Tuesday. So in a way, like an old footballer, I've moved from playing into management! But I'm definitely not ready to stop DJing. At the same time I'll not rip the arse out of it, I promise.
Finally, can you try and sum up Sketchy as an experience – what made it feel so electric, vital and interwoven in the whole club-going culture of the country?
It was always super busy yet genuinely alternative, at the same time – that was the beauty of Sketchy. Not an easy thing to pull off and what I'm most proud of. We weren't snobby with out door policy or record choices. We never claimed to be super cool either, we just wanted people to have fun and be silly. And also, very important this one – the DJ was always on the same wavelength as the punters. Up for mayhem and drunk off his ass.
Hit up the Facebook event page for the last ever Sketchy @ Stiff Kitten here and check out Rigsy's all-time favourite of the innumerable Sketchy flyers below!