Album Reviews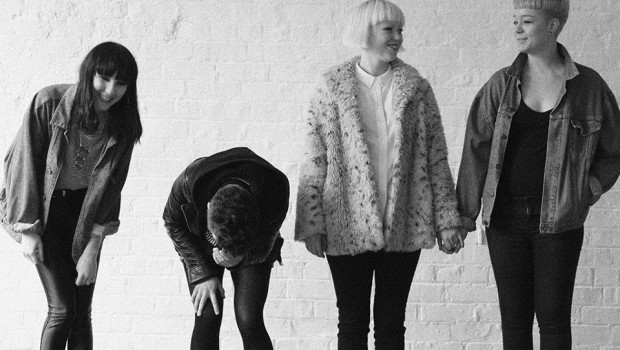 Published on September 22nd, 2013 | by Dee O'Brien
0
PINS – Girls Like Us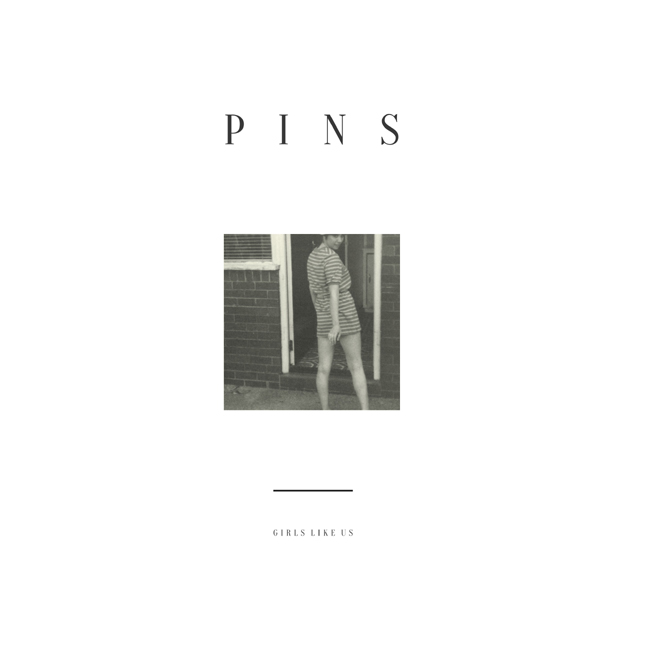 Prepare to embrace PINS, because everyone else will. Before you lies something quite special. The four-piece, all-female line up has struck a gold many bands can only dream of. The gold in question is finding the perfect fit in each other and just the right musical formula: the 14 tracks on their debut LP Girls Like Us is a striking mix of pop perfection and obvious musical talent. Lead by vocalist and guitarist Faith Holgate, the Manchester-native designed to have a four-piece girls only band, in part, because of the closeness four girls can achieve when it's just girls. And the move really paid off.
Although the band cites Jesus and Mary Chain, My Bloody Valentine and Hole among their influences, the sound I hear instantly and throughout the album is PJ Harvey. The opening track 'It's On' is very Polly Jean circa 1993. Although the album was recorded in a mere week, the production is top notch. This chanting on the opening track – and throughout the album – kind of makes it sound like it was recorded in a cave during some sort of dark ritual. And I have no evidence to prove it wasn't.
The album starts as it means to go on: with a strong opening that draws you in from the get-go. Track two, 'Girls Like Us', is an energetic anthem of certain girls of a certain age and it's a celebration of sorts: "I think I've gone mad but it was fun". The real magic of PINS is revealed to be their ability to create something so catchy and pop with losing any credibility. Imagine what the Spice Girls were trying to portray in their debut single 'Wannabe' perhaps…. but with talent and substance.
Throughout the album the band – primarily via vocalist Faith – is drenched in attitude. 'Howlin'' is one of the strongest tracks on offer and is lead by the expert bass of Anna Donigan – whose flair is apparent through the record – matching Holgate's vocals perfectly. The group's backing howls stand behind their lead singer's rhetoric: "You won't find me where you wanted to…" These girls stick together.
The closing track of Girls Like Us and a higlight for your writer, 'Darkest Day' has a surprising and wonderful whack of Joy Division off it, which is a very apt tribute from a fellow Manchester band, whether intentional or not. Girls Like Us is a breath of fresh, talented air and PINS sound like an extremely unified outfit. This record is exceptionally crisp, clean and beautifully produced and hugely impressive in its quality. The band might exude a devil-may-care attitude with their lyrics and image but it's no mean feat to pull off a 14 track debut as polished as this and one can only imagine they will continue selling out sweaty, over-capacity gigs at a lot bigger venues after this album drops. A band on the rise. Deirdre O'Brien
Summary: Check out: The Darkest Day, Howlin' and Girls Like Us.

If you like this you might like: PJ Harvey, Joy Division, Jesus and Mary Chain.