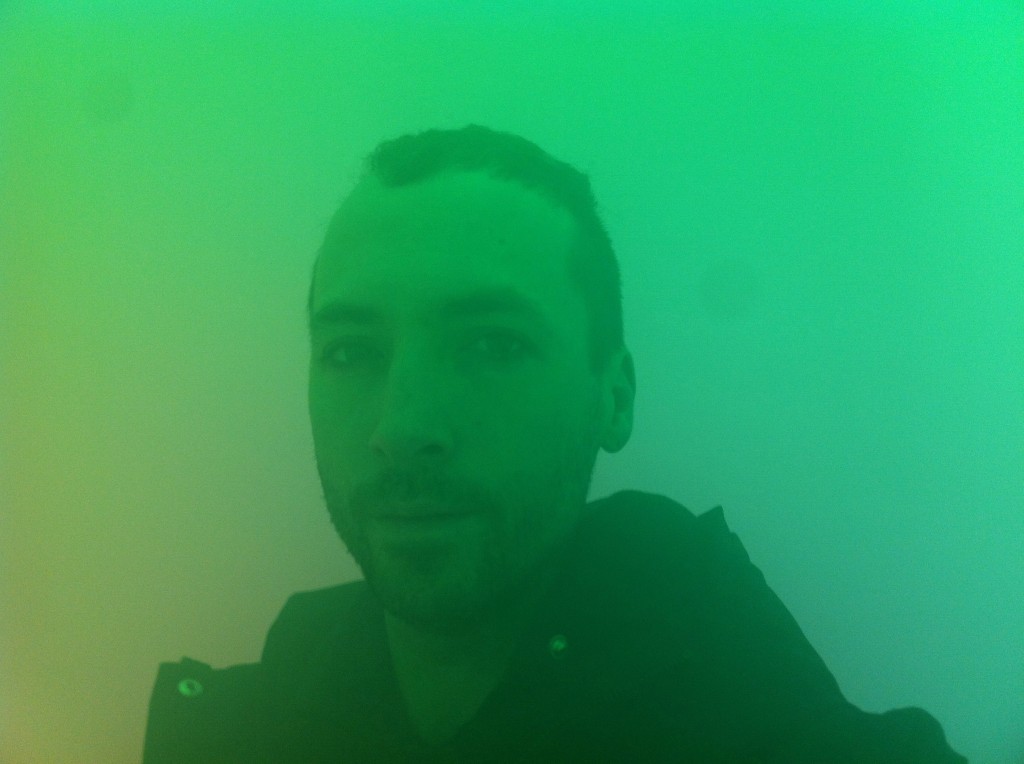 In the latest installment of our weekly recap of the best in brand new music just released right across the world, we eagerly traverse and contrast urgent Northern Irish punk rock, Canadian drone, kaleidoscopic English lo-fi, American garage rock, delirious Swedish synth-pop and all kinds of everything in between.
As ever, if you want to get in touch about great new music – either yours or someone else's – hit us up at newmusic@thethinair.net and we will get listening, stat.
In the meantime, sit back and enjoy our top ten tracks of the week.
___
Mons Montis – Swept
Swedish trio Herman Båverud Olsson, Viktor Paulsrud and Julia Hjertström AKA Mons Montis have returned with yet another delectable dose of the starry-eyed synth-pop that's been deservedly winning them quite a few new new giddy yaysayers recently. Ethereal and wistful in all the right sonic nooks and crannies, its chorus really lingers long in the ears after a first listen.
Frankie Rose – Street Of Dreams
With an imposing, decidedly "post-summer" feel to it, 'Street of Dreams' is the latest offering from Brooklyn singer-songwriter Frankie Rose. An original member of garage rock acts Dum Dum Girls, Crystal Stilts and Vivian Girls, the track is an alluring, brilliantly gelid taste of her upcoming, Fat Possum-released new album, Herein Wild. Who needs bands anyway?
Playlounge – Grandma Death
I take it all back. One of the most intoxicating lo-fi efforts from an English act that we've heard in a while, 'Grandma Death' by South London duo Playlounge is a wonderfully unkempt (yet undoubtedly pop-centric) song melding hectic rhythms and simple, suitably scuzzy chord progressions whilst impressively managing to fend off immediate comparison to others of their ilk. Bonus points for the Donnie Darko reference.

Cheatahs – Cut The Grass
Not a million miles away (both sonically and geographically) from Playlounge, 'Cut The Grass', the heady new single by English foursome Cheatahs sits somewhere between Isn't Anything era My Bloody Valentine, Horrors and Yuck. Whilst far from laying claim to most innovative angle in all of new music, there is a certain enraptured charm to the band that should hopefully confirm itself over a full-length release.


September Girls – Ships
As we reported last week, Dublin all female noise-pop band September Girls have released a new track for the inaugural Cassette Store Day titled 'Ships'. Set to feature on a hand-crafted cassette for the aforementioned – slightly questionable – happening, the track is a monochrome, Girls Names-esque effort that hints at the band heading down darker paths with their sound. Here's hoping!

Los Campesinos! – What Death Leaves Behind
Despite opening with the decidedly dreary "I was the first match struck at the first cremation/You are my shallow grave," markedly more uptempo than the aforesaid overcast effort, Welsh indie pop six-piece Los Campesinos! released the first single from their forthcoming fifth album No Blues last week. Sure, its main chord progression could have been lifted from a Pink single but closer inspection reveals a fun and intelligent song that promises good things for the full-length.

Sebadoh – State Of Mine
Indie rock demigods Sebadoh are experiencing quite a rebirth thanks to the eagerly anticipated release of their eighth studio album Defend Yourself in a couple of weeks – their first in fourteen years. The third track to be taken from this release the song sees the Lou Barlow-fronted three-piece effortlessly pick up where they left off at the tail-end of the 90s. Sweet, glorious, familiar indie rock.
Safe Ships – Safest of Ships
The b-side to their forthcoming new single 'Fighting Fit', 'Safest of Ships' by Belfast-based punk quartet Safe Ships caught our ear last week. An act very much on the up, their latest track is a strident three-and-half minute call to arms that has all but convinced us of the band's soon-to-be greatness.


Cloudkicker – The Warmth of The Daytime…
Last week Ohio progressive ambient artist Ben Sharp AKA Cloudkicker announced that he will release his new album Subsume on September 14. To celebrate that fact, the multi-instrumentalist released a stream of a T16 remix of the album's opening track 'The Warmth of the Daytime Seemed Like a Dream Now' on Bandcamp. Stream the latter's totally entrancing interpretation below.
Tim Hecker – Virginal II
For almost two decades now, Montreal experimental artist Tim Hecker (pictured, top) has consistently proven himself to be one of the true masters of immersive drone and sound sculpture. The first single to be taken from the follow-up to his mesmerising 2011 album Ravedeath, 1972, 'Virginal II' is another altogether rapt realisation of Hecker's command of digital decay and smothering music concrete.