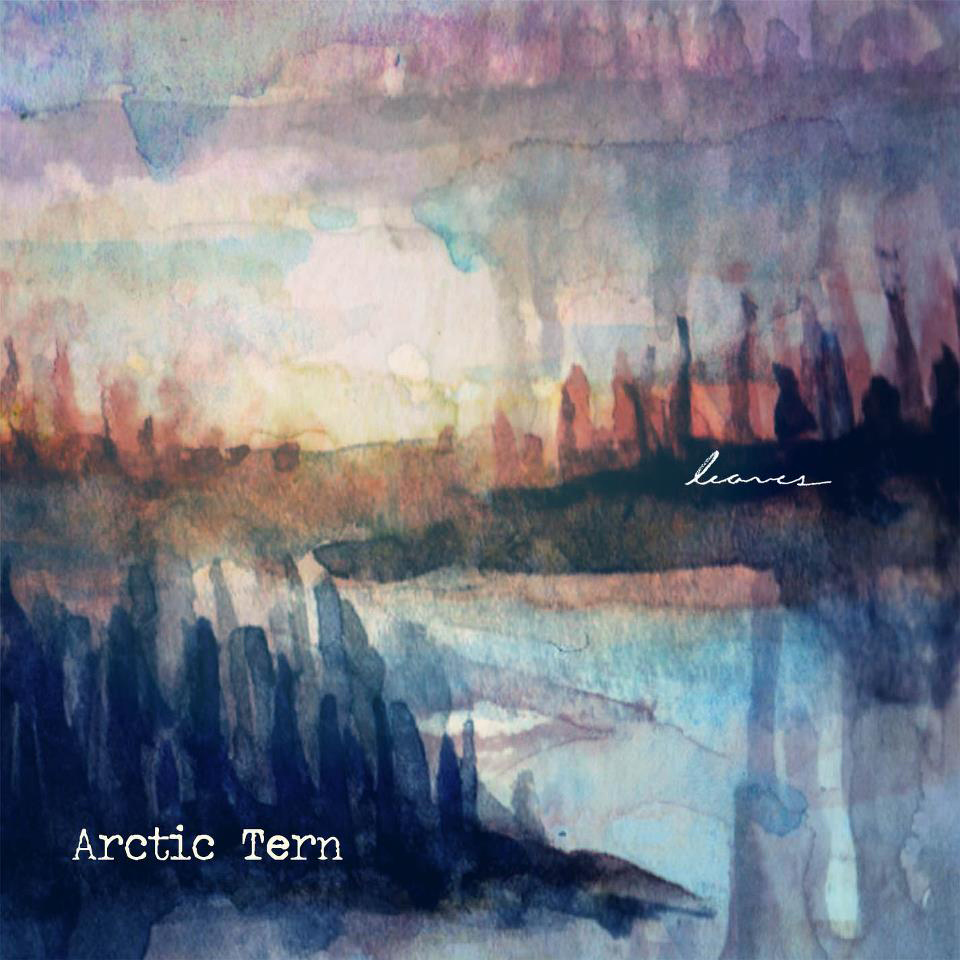 Having released the extremely promising Paperboats EP last march and a double single at the tail-end of last year, Holywood-based folk singer-songwriter Chris Campbell has returned at an apt juncture in the year under a new music-making moniker: Arctic Tern. Having pertinently conjured darkest and coldest season in his nom de plume, the title of his new six-track EP directly references the decidedly Autumnal air and ponderous undercurrents woven throughout the release. 
Beginning via lone and languidly strummed chords, opener 'Love Is Not A Game' gradually blossoms into as a wonderfully produced full-band effort with Campbell's voice taking centre stage. Whilst contemplative and considered as a mere accompaniment to his guitar, it comes into full form when enveloped with lush harmonies reminiscent of Master & Dog on the track's pre-chorus. "I'm tired of little fights, late nights, her phone calls and bitter spite," Campbell delicately parts, the the scene very much set for the remainder of the EP.
Following a rather beautiful hymnal prologue of sorts, 'The Cave In' follows, the hallmarks of Campbell's approach is clear to discern. With simplicity and quiet tenacity at the music's root, his confessional, often symbolic lyrics relate personal experience via an air of universal sentiment. Despite the occasional sense of rhythmic and melodic sameiness, this angle works wonders for the most part: Campbell's hushed, nigh on imperceptible decrees embody a meditative air that, whilst not exactly imbued with mind-expanding and spiritually explorative genius, fits its frame extremely well.
Despite its quiet urgency, 'Light A Fire' feels a bit like an afterthought shoehorned into the middle of the EP; a song that you've heard innumerable times by countless others before. The sparse and fragile 'Ties' – featuring just Campbell and his guitar before the late introduction of strings – resumes the understated wonder unmistakably inherent in Leaves as a whole. Preceeding the Little Bear-like 'We Couldn't Have A Home' – itself a highlight from the release – the track distils what Campbell does best: paced and introspective songwriting that is certain to silence rooms for all the right reasons when performed live.
With 'We Couldn't Have A Home' simmering out shrouded in melancholia, closer 'Winter Come' feels like both a literal summation and a romantic (if not spiritual) summons.  Indeed, the juxtaposition of male and female harmonies on "there's still a pain in my chest when you call", for example, relates what is sure to stem from real life experience, Campbell's words and the song's concluding explosion of cymbals, strings and guitar chords seeing the song extinguish in a flash of pent-up feeling unleashed. At the end up, six tracks feels perfect – Leaves neither overstays its welcome or fizzles out before fully making its impact. Maybe it's the time of year but, despite Campbell's room to expand in terms of compositional and melodic innovation, thereby truly establishing his own sound, his first outing as Arctic Tern really hits home.  Brian Coney