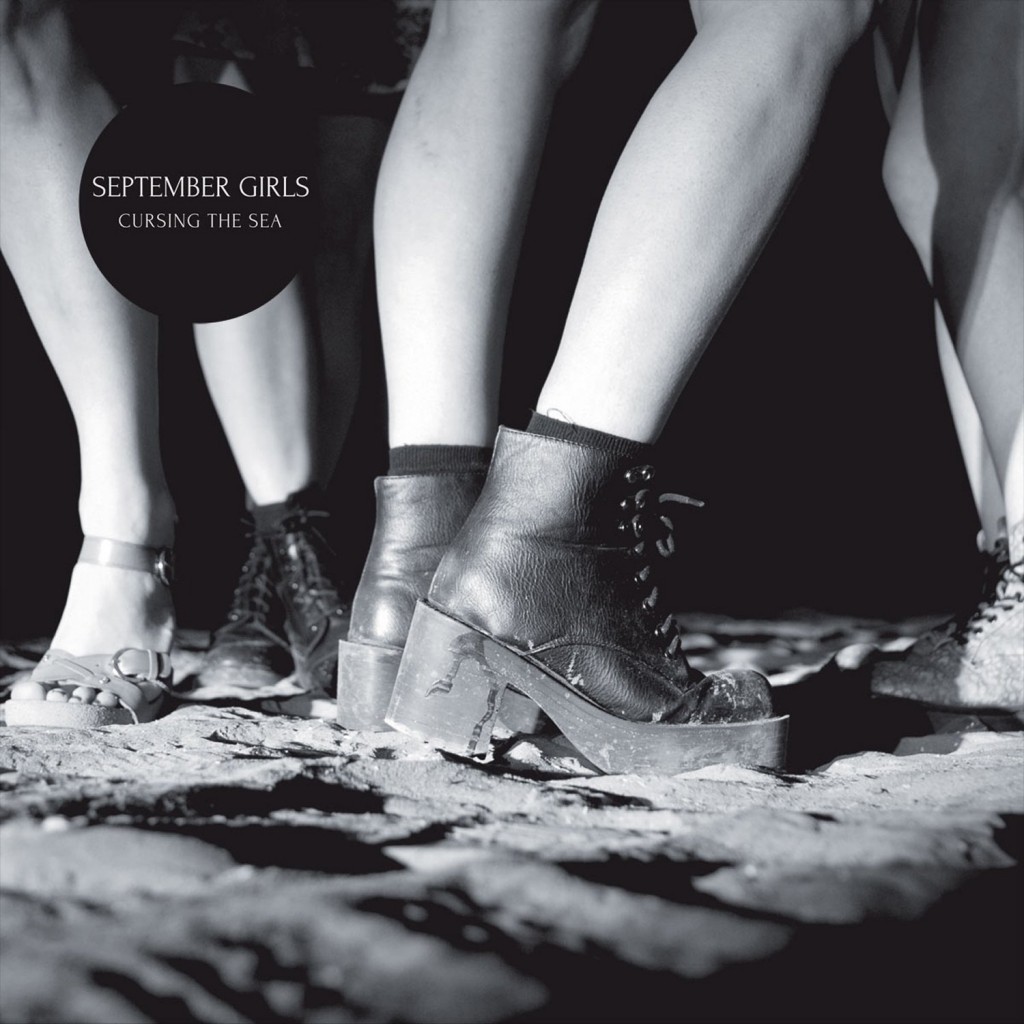 For devotees and avid consumers of feedback-drenched guitar pop that once formed the backbone of the "Paisley Underground" or C86 scenes, it may seem like a long, cold Ice Age has been in situ.  September Girls could be those first green shoots emerging through the rocky landscape or the first of the small, furry animals to roll out of hibernation.
This ain't punk, and it sure isn't nihilism. The songs on Cursing the Sea surf the wave of the Sixties and Eighties guitar bands and the influence of the sonic genius of the Beach Boys and Phil Spector.  For sure, the name September Girls is a nod in the direction of Alex Chilton and Big Star, but the band aren't pushing that particular boat out to sea, they're no Teenage Fanclub soundalikes.
Formed in Dublin in 2011, the entirely female group have knocked off a few well-received releases on the antique cassette and seven-inch formats and traveled the Irish and UK circuits. The opening songs are reminiscent of early REM, with the vocal mix turned down low, creating something close to an enigmatic riddle as to what they're actually singing about. 'Another Love Song' sounds like it has been recorded in a basement or a suburban garage; you can almost hear the notes reverberating off concrete walls, with not a bit of rudimentary eggbox soundproofing in sight. 'Heartbeats' sounds like it owes its bridled anger to the Stooges. Where the lyrics are clearer – though, admittedly, still not crystal – 'Green Eyed' describes a relationship that is built on dodgy ground and 'Sister' handles the thorny subject of rape and victim blaming in society.
All in all, Cursing the Sea is a refreshingly fuzzy and blisteringly acerbic release that makes you wish you were sixteen again. Jeremy Shields